Leader of the United National Party Ranil Wickremesinghe is due to be sworn in as the Prime Minister of Sri Lanka at 6 pm this (12) evening, internal sources said.
Following his swearing in, Wickremesinghe is expected to proceed to Gangaramaya on Nawam Mawatha and Valukaramaya in Kollupitiya to perform religious rites.
Meanwhile, UNP Gampaha Organiser Varuna Rajapaksa has made a rather interesting Social Media remark summing the events about to happen in the next few hours.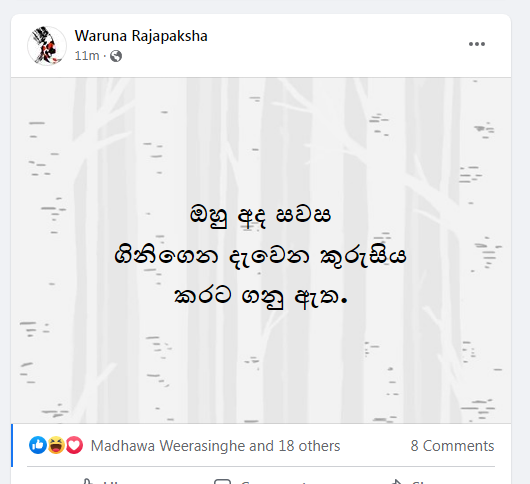 RN