It is well known that Nandalal is a golf addict and loves to have press conferences. He loves to see his face on the TV and move around with bodyguards. They even carry his golf sticks. His performance so far has been mixed. His decisions so far have not helped to ease the burden on the public. Especially after the sovereign USD loans were defaulted, the credibility of the country has been severely dented. Foreign direct investments and forex loans have virtually grounded to a halt. The country has lost access to international capital markets.
Local Banks find it almost impossible to open letters of credit and carry out forex transactions. Forex funding of local banks have been curtailed by international banks. Forex-funded infrastructure projects have stopped. International creditors and bond holders are reportedly getting ready to file legal action to recover their dues. After his decision to increase interest rates by 100%. Thousands of small and medium sized entrepreneurs are facing the risk of collapse. Hundreds of thousands of livelihoods are in jeopardy. Inflation is escalating to unbearable levels. Interest rates have risen sharply. Issue of Treasury Bills to the Central Bank (money printing) has increased significantly though he said he will stop it. The LKR is losing value.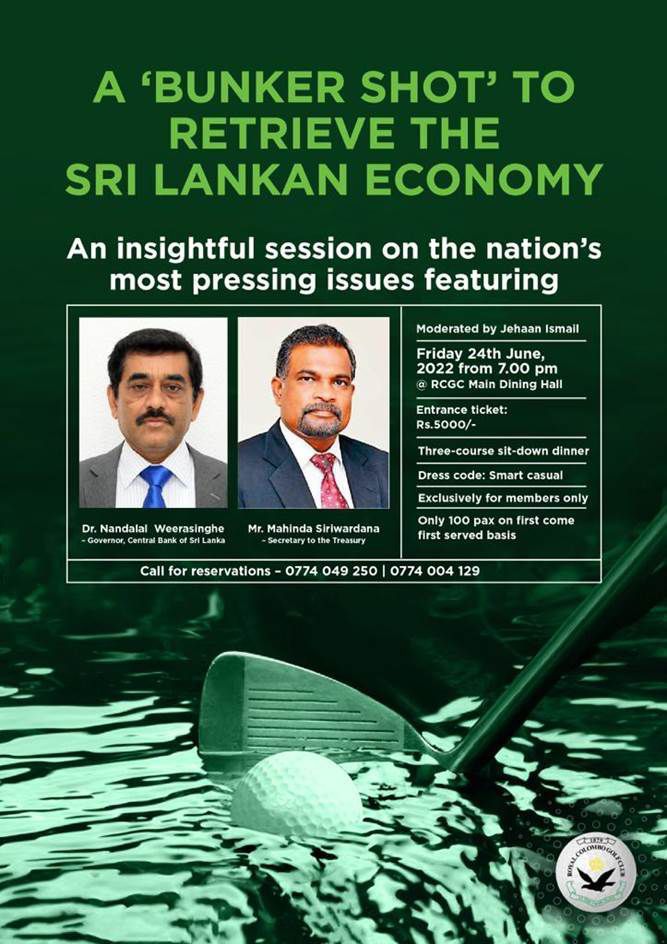 Though he claims he will bring it down to 300, the Government's rupee payments, including salary and pension payments are now becoming a challenge, more than ever before. Food, fuel, medicine, gas, and electricity shortages are occurring very frequently, with no solution in sight. General living conditions are being threatened or interrupted, with signs of the economic situation getting much worse. President Gotabaya thinks his Governor is doing a great job. He spins stories that Gotabaya likes to hear according to CBSL sources. Nande instead of preaching at golf clubs to the affluent must focus on the job at hand and raise the required USD the country needs. So far he has failed on that front. That is what the public wants. No one is interested in his public utterances anymore. Gotabaya's ignorance is only helping our golf Nande to thrive and to bury the economy .
Adolf