The Cabinet has decided to introduce a 'Social Security Contribution Tax' as a new tariff at a rate of 2.5 per cent for importers, manufacturers, service providers, wholesalers and retailers whose total turnover exceeds Rs. 120 million per annum.
The draftsman has prepared the bill in this regard and the bill has received the Cabinet's approval to be published in the government gazette and submitted to Parliament for approval.
The new tax will be introduced based on a resolution in the 2022 Budget.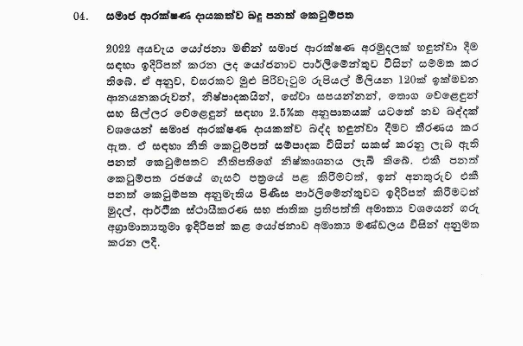 MIAP