Prime Minister Ranil Wickremesinghe held discussions with stakeholders in the tourism sector today (June 14) at the Prime Minister's Office.
The Sri Lanka Tourism Development Authority (SLTDA) said it expects to attract around 800,000 tourists for the rest of the year, with an estimated revenue of $ 800 million.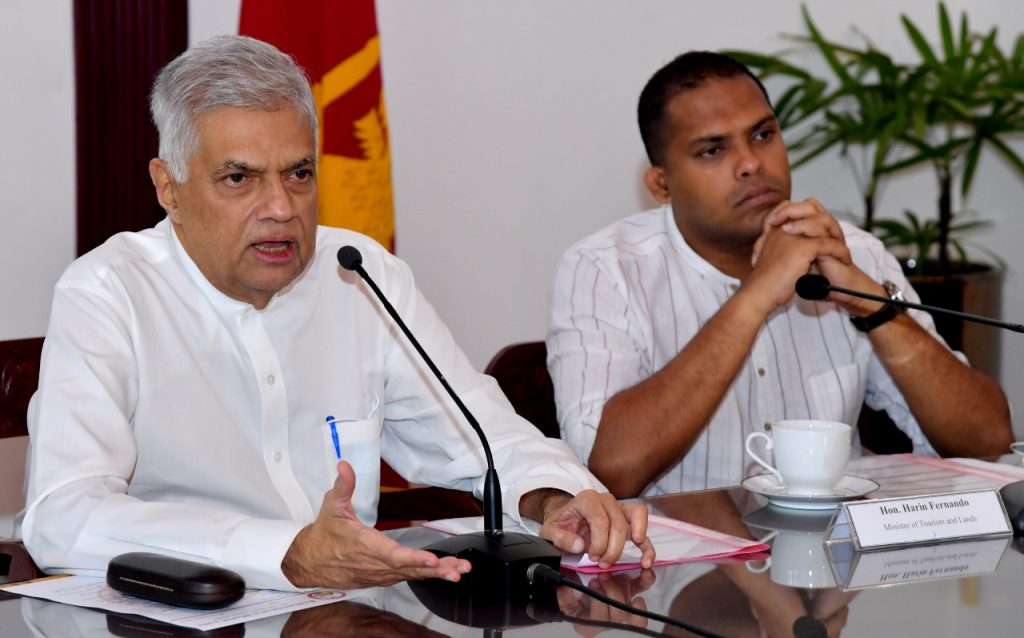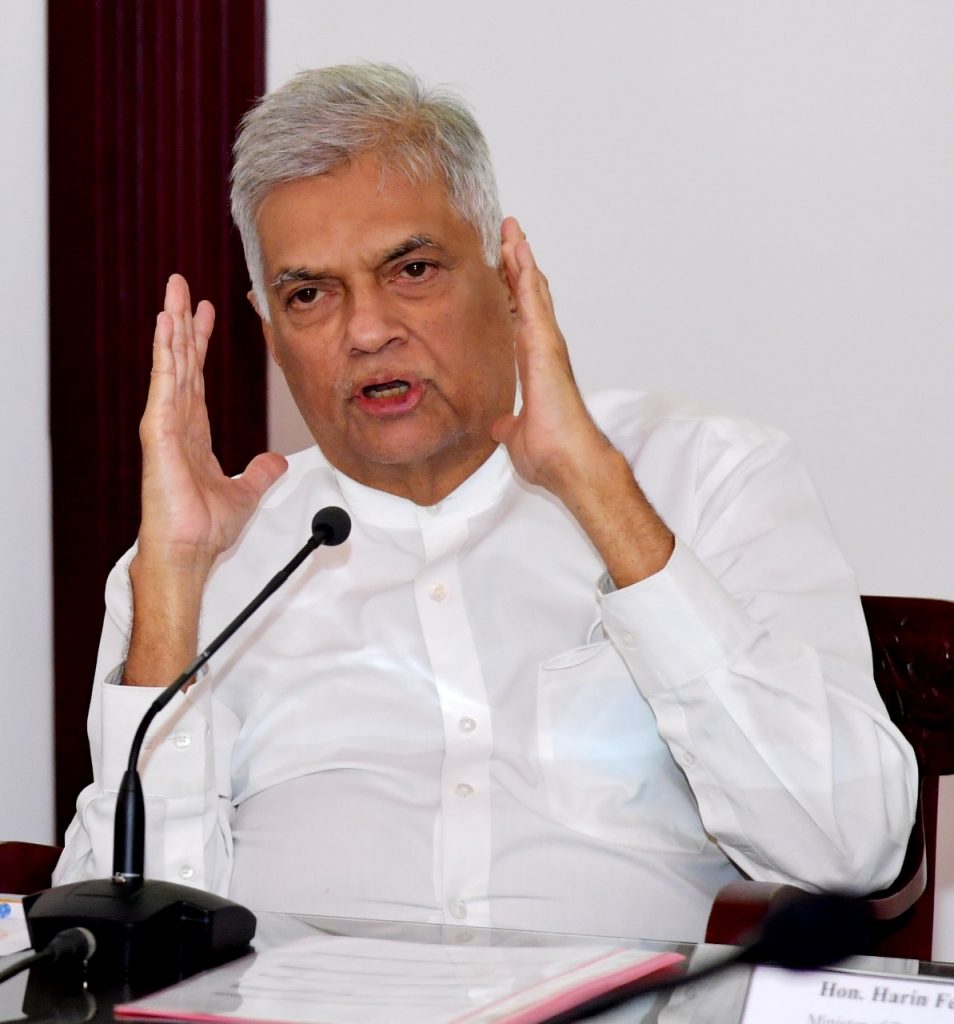 The Prime Minister has instructed officials to prepare a plan to attract tourists from India for the next six months. He also requested the relevant authorities to make arrangements for the resumption of operations of the Palaly Airport.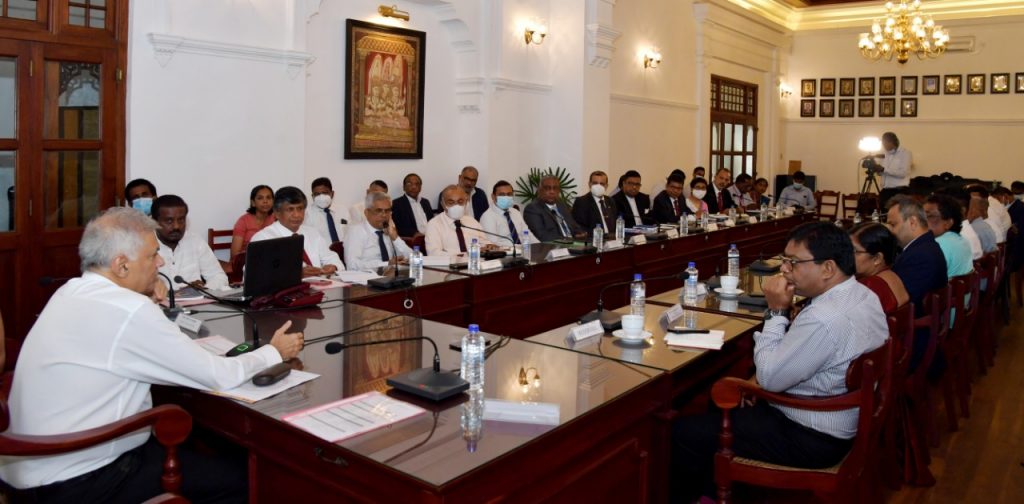 With Sri Lanka targeting around 2.5 million tourists by 2025 with an expected revenue of $ 3.5 billion, the Prime Minister urged all stakeholders to formulate long-term plans to attract around 1.5 million high-level tourists.
The Prime Minister also instructed the relevant stakeholders to engage in youth awareness programs as many employees in the hospitality sector have already left for other locations and the number of new recruits to hotel schools in the country has come down drastically.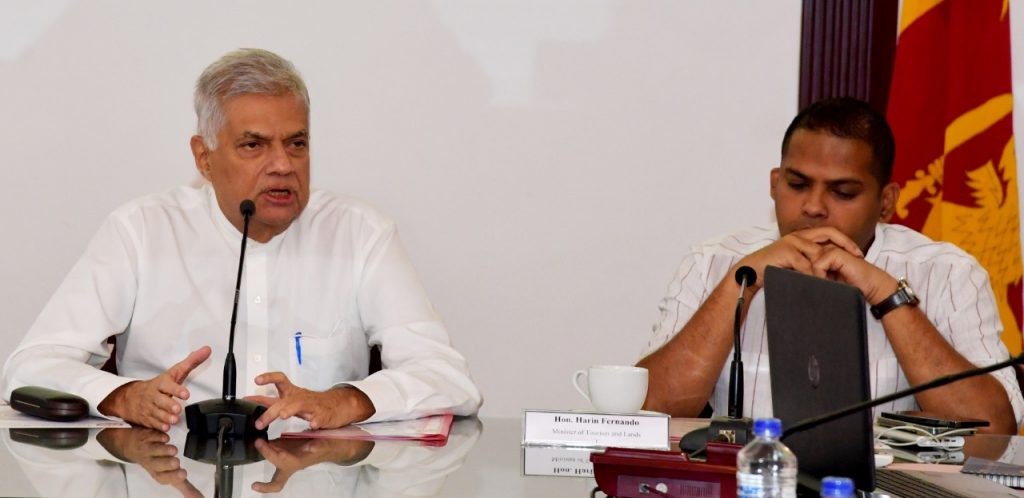 The Prime Minister also discussed the possibilities of organizing cultural festivals which will provide a unique opportunity to create new employment opportunities and allow the tourists to immerse themselves in the local cultures.
He urged the public sector tourism officials to work towards improving the Galle Literary Festival to attract more authors and literary lovers from all over the world.
Meanwhile, Minister of Tourism Harin Fernando said that he had already held discussions with the diplomatic community to compel the relevant countries to lift the existing tourism restrictions on Sri Lanka. He added that promotional shows with local and international celebrities are planned to attract foreign tourists with a focus on Indian tourists.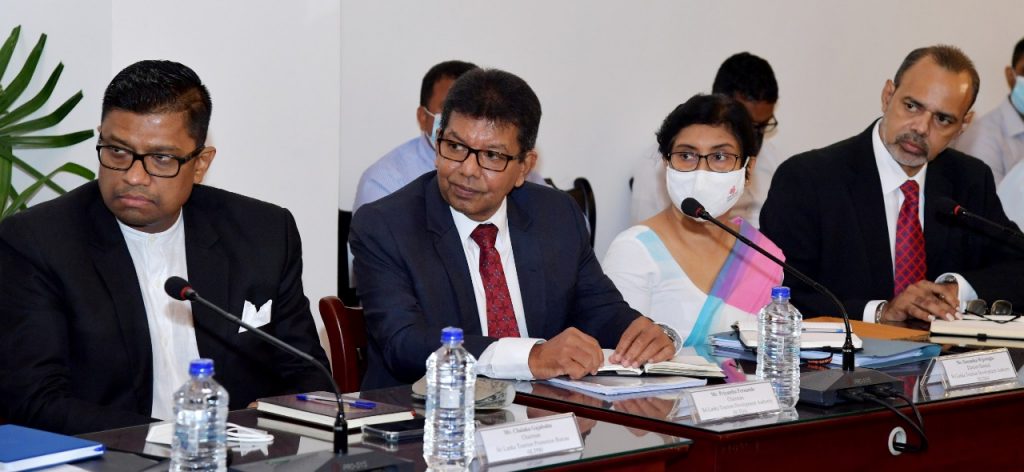 Representatives of the Ministry of Tourism, Sri Lanka Tourism Development Authority, Sri Lanka Tourism Promotion Board, Sri Lanka Hotel Management and Tourism Institute, Sri Lanka Hotel Association, Sri Lanka Association of Internal Tour Activists, Ceylon Hotel School Graduates Association, Sri Lanka Professional Seminars and Festivals, The Association of Organizers and the Small and Medium Enterprises Division participated in this discussion.