World's leading credit rating agency Fitch Ratings has downgraded Bank of Ceylon's (BOC) Foreign Exchange Ratings from CC to 'Restricted Default' (RD).
BOC was the local commercial bank with the highest international reputation for letters of credit (LCs) in importing goods to Sri Lanka.
Once known as the 'Bankers to the Nation,' the BOC's fate today is a result of the decision made by the Central Bank of Sri Lanka (CBSL) to declare a forex debt default.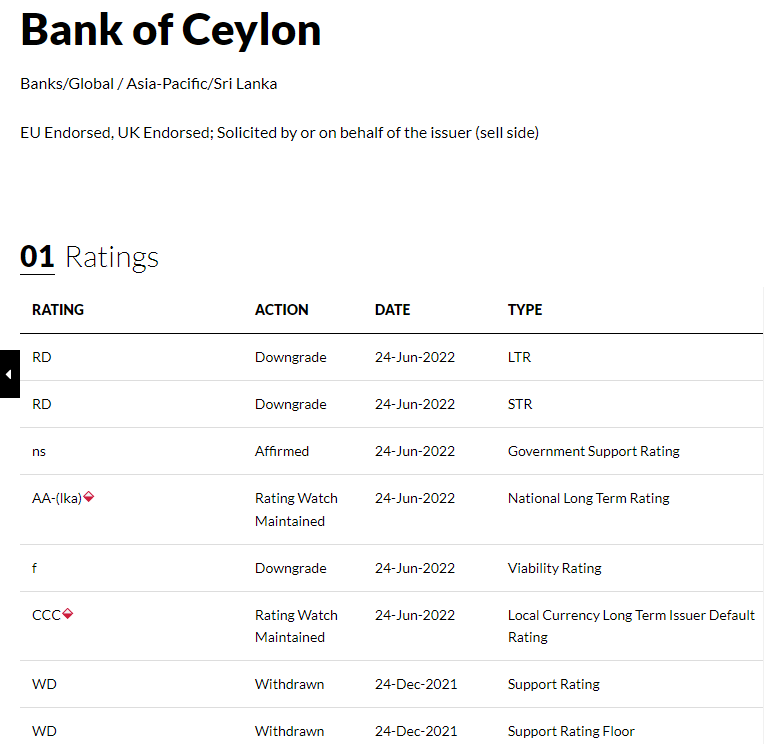 MIAP