The Embassy of Sri Lanka in Japan facilitated a Seminar on Ceylon Tea organized by Japan Tea Association on 25 June 2022 at the Embassy premises.  Over 35 Japanese tea lovers attended the event organized with the objective of popularizing Ceylon tea among Japanese consumers.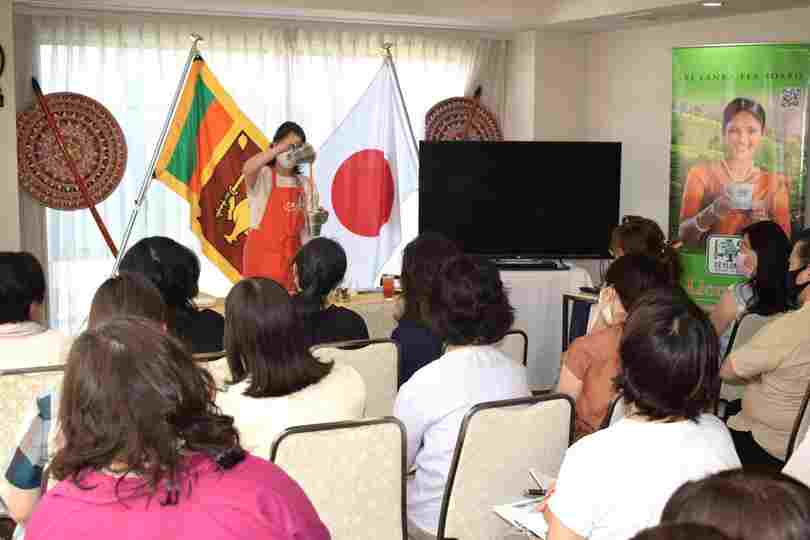 Chargé d' Affaires a.i. of the Embassy Sesath Thambugala, in her address briefed the gathering about the unique characteristics of Ceylon tea, the regional varieties, and health benefits of tea consumption. She also took the opportunity to request the participants to support Sri Lanka by purchasing Sri Lankan products at this juncture where the country is striving to increase foreign exchange earnings for economic revival.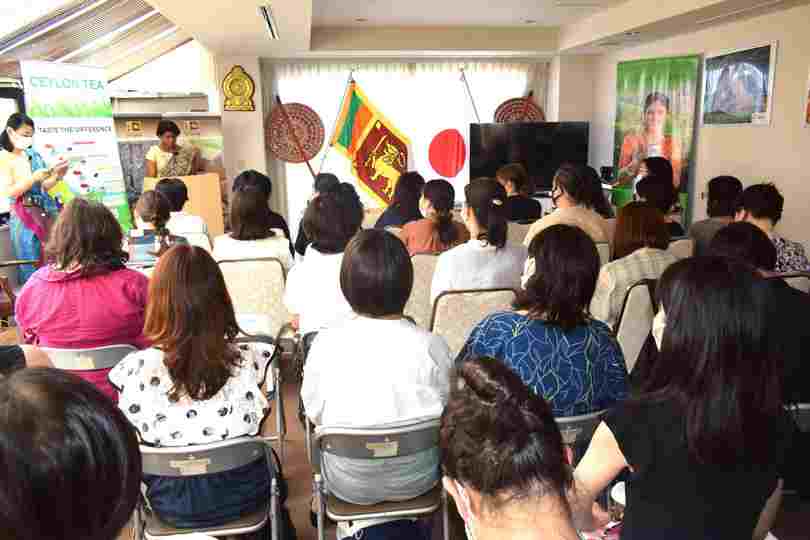 The program included a video presentation on Ceylon tea, a tea brewing demonstration by a certified tea instructor from the Japan Tea Association and a lecture on how to make a good cup of Ceylon tea and tea infused beverages.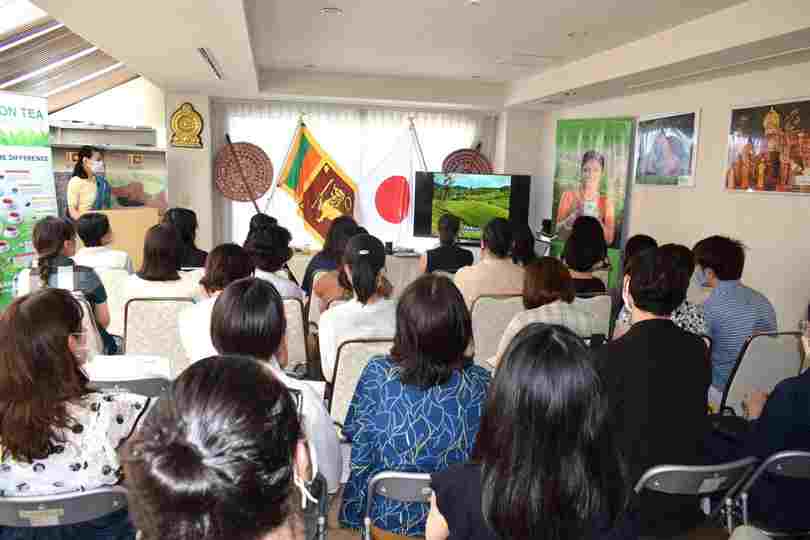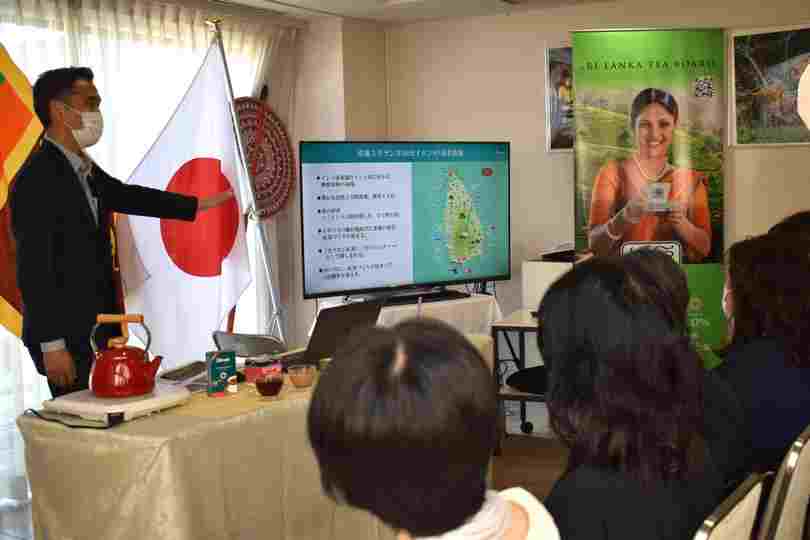 WALTZ Co., Ltd., authorized importer of Dilmah Tea to Japan sponsored gift packs of varieties of Ceylon Tea for all participants and made a presentation on "Ruhuna" tea variety and its versatility. 
Embassy of Sri Lanka
Tokyo
04 July, 2022