A meeting was held between President Ranil Wickremesinghe and Chinese Ambassador to Sri Lanka Qi Zhenghong this (04) morning at the Presidential Secretariat.
The Chinese Ambassador offered his greetings to President Wickremesinghe and the two discussed about the maintenance of strong relations between the two nations, a statement by the President's Media Division said.
Wickremesinghe reiterated Sri Lanka's commitment to the principles of the United Nations' conventions on sovereignty and territorial integrity and the island nation's compliance with the 'One China' policy.
"Countries should refrain from provocations that further escalate current global tensions, and mutual respect and non-interference in the internal affairs of countries are important foundations for peaceful cooperation and non-conflict," the meeting concluded.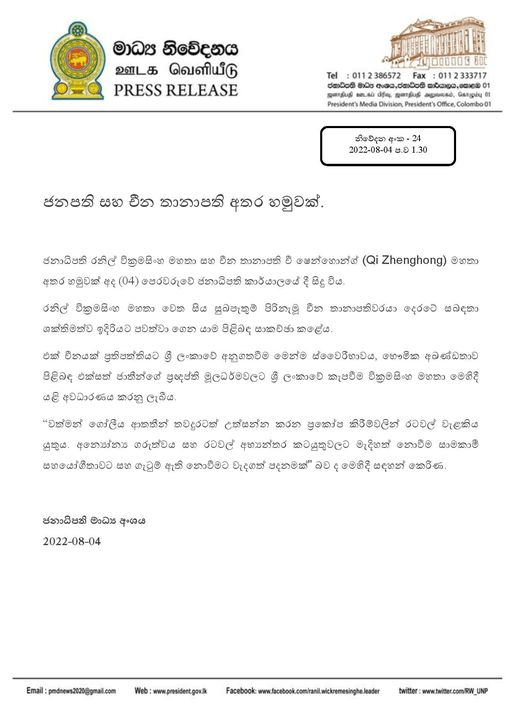 MIAP