Mangala Maddumage, a student activist from the Inter-University Students Federation (IUSF), has reportedly been abducted a short while ago from the near public library by a group of men in plain clothes and taken in a three wheeler.
The student activist's current whereabouts are unknown.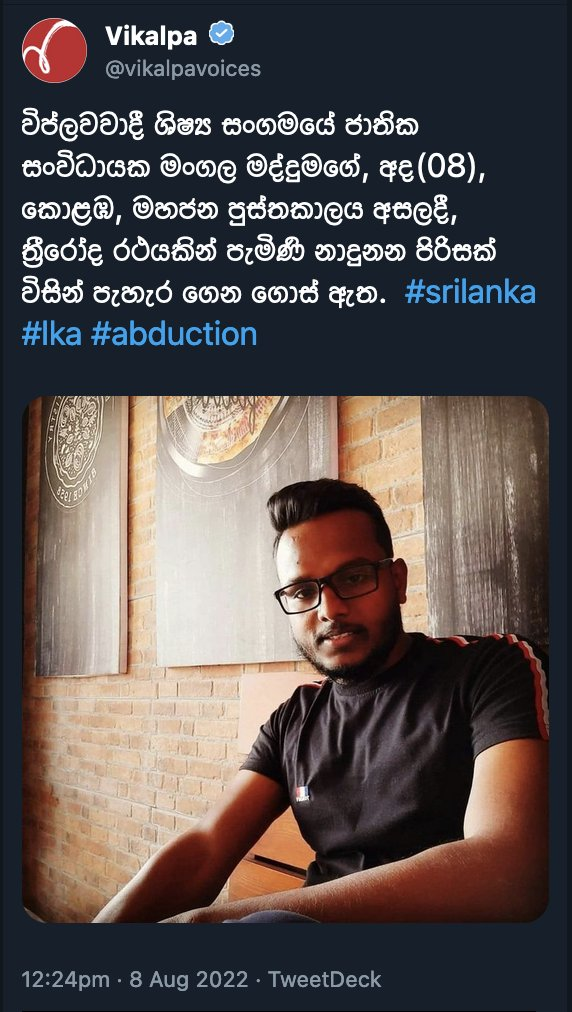 Update: Social activist Tharindu Uduwaragedara left a social media remark saying that Maddumage was arrested by the Colombo South Police Crimes Division.