The daily power cuts will increase up to three hours from today (16) revealed the Public Utilities Commission of Sri Lanka (PUCSL).
This is mainly due to a fault at the Unit 01 at the Norochcholai Power Plant. The maintenance may require about 14 – 15 days.
The approved demand management schedule from today will run up to August 19 as follows.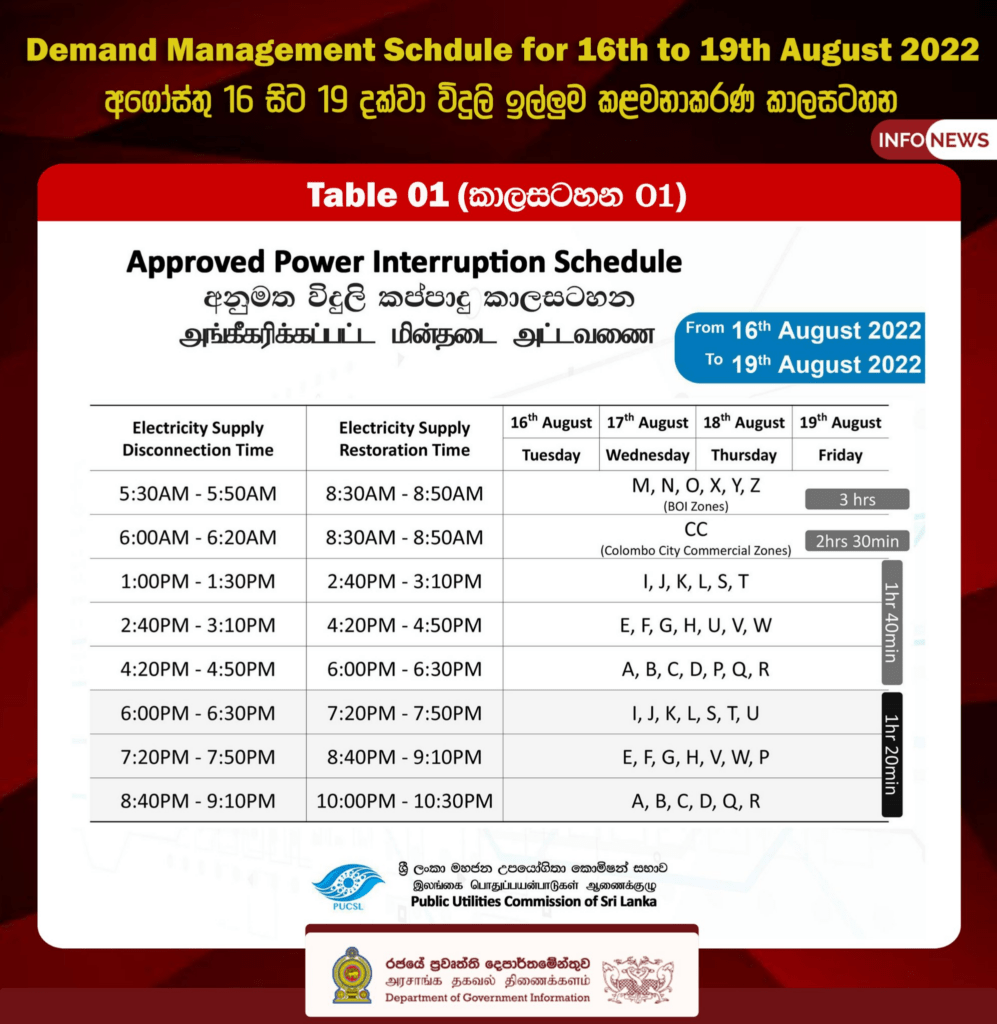 MIAP