The arrested Inter-University Students Federation (IUSF) members including its Convener Wasantha Mudalige, Convener of the Inter-University Bhikshu Federation Ven. Galwewa Siridhamma Thero and Hashan Gunathilake of the University of Kelaniya were taken to the Tangalle Prison last (22) night. The three were arrested due to a IUSF protest held on August 18.
The Defence Ministry approved the Police to question the three under a 90-day detention period and accordingly, the suspects were taken to the prison by the Terrorism Investigation Division (TID).
A 72-hour detention order was obtained at the time of their arrest and interrogation was carried out thereafter. Without presenting them to a Court, the IUSF members were referred to a 90-day detention period under the provisions of the Prevention of Terrorism Act (PTA).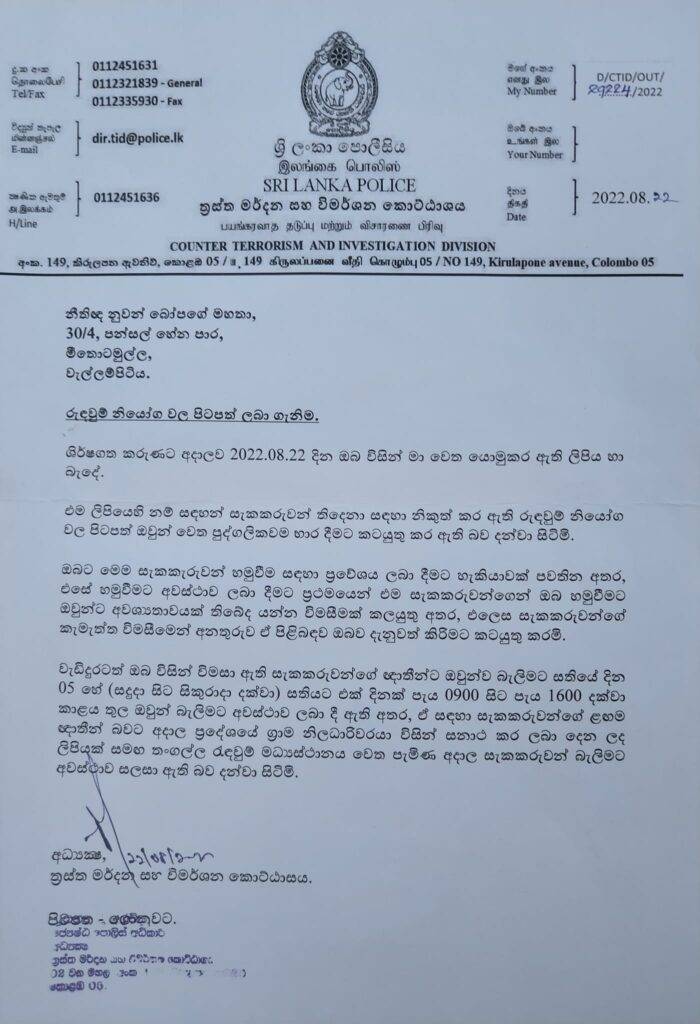 MIAP