It is Canada's wish to rid of the crisis befallen Sri Lanka and establish economic stability as soon as possible, said Canadian High Commissioner to Sri Lanka David McKinnon, during his visit to Minister of Public Security Tiran Alles at the Ministry today (26).
Accordingly, Canada will extend its support to Sri Lanka to establish economic stability, Mr. McKinnon told the Minister.
The two delegates discussed matters related to bilateral ties between the two countries in depth, and views are said to have been exchanged about the current situation in Sri Lanka, the political atmosphere and the growing protests of the people.
The Canadian High Commissioner also emphasised that it is important to protect human rights under any circumstances.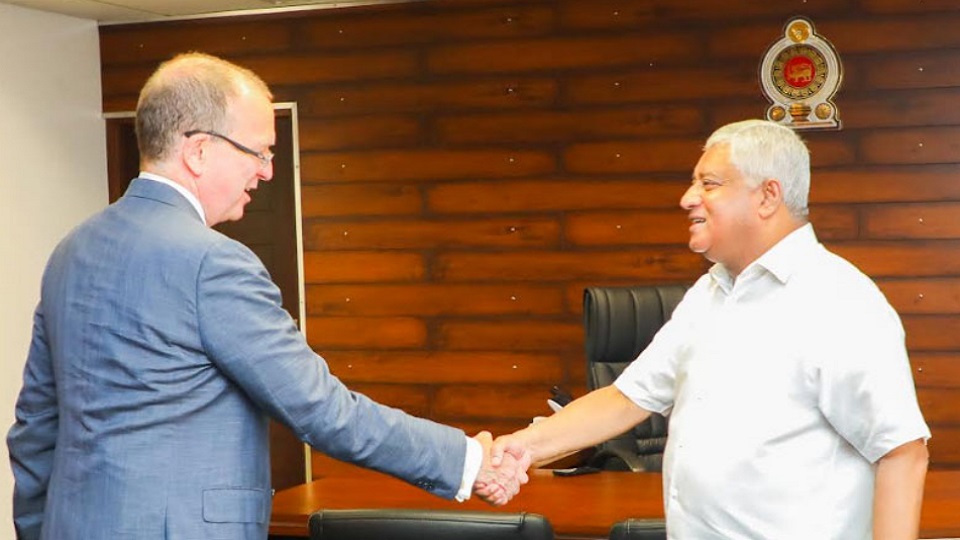 MIAP