Police Sergeant Buddhika Kumara (Badge No.42313), who averted an attempted robbery near a private bank in Tambuttegama, has been promoted to the post of Sub-Inspector, in appreciation of his service and commitment to enhance the Sri Lanka Police's reputation.
Subject to the approval of the Public Service Commission, Mr. Kumara was promoted to the post of Sub-Inspector by the Inspector General of Police (IGP) and was granted a cash reward of Rs. 2.5 million from the Police Reward Fund and a Police Valour Medal.
The event was held on October 03, 2022 under the patronage of Public Security Minister Tiran Alles and the participation of Inspector General of Police (IGP) C.D. Wickramaratne at the Public Security Ministry.
Senior Deputy Inspector General of Police in charge of North Central Province Kitsiri Jayalath and the promoted officer's mother, wife and children, other senior police officers, Tambuttegama Assistant Superintendent of Police and Tambuttegama Headquarters Police Inspector also graced the occasion.
On the afternoon of 26.09.2022, a businessman who visited the said bank in Tambuttegama to deposit money was robbed of Rs. 22.3 million by two armed assailants on a motorbike, but during their getaway point, Sergeant Kumara (Badge No.42313) in a heroic act prevented the loot and arrested the two assailants on the spot and safely retrieved the money.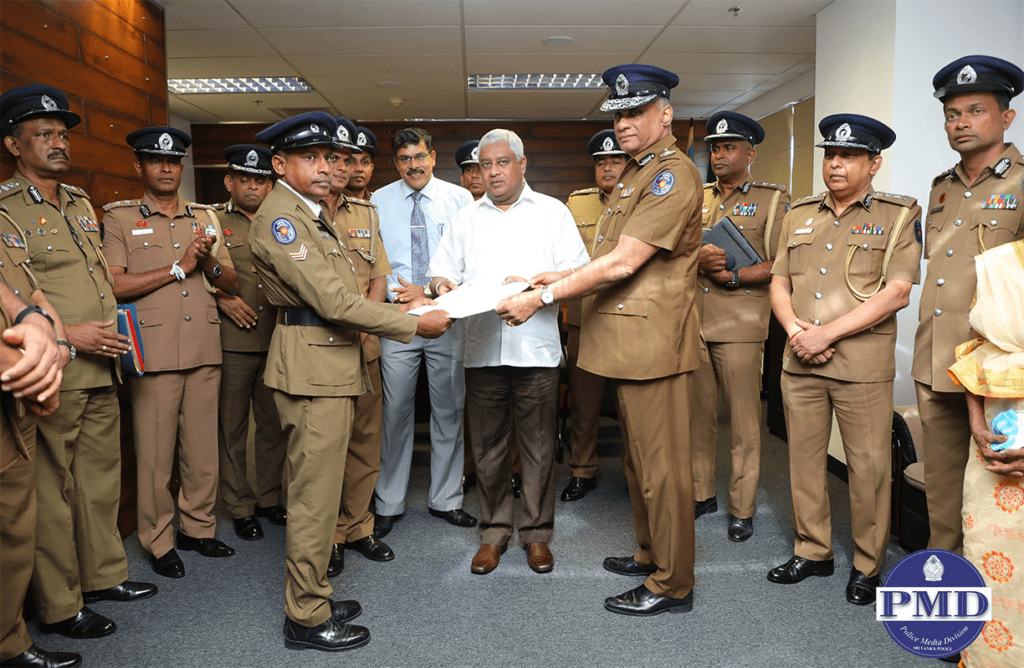 MIAP