In a move to attract foreign remittances to troubleshoot the collapsing economy of Sri Lanka, all migrant workers who are resorting to foreign remittances equivalent to Rs. 20,000 or more will be entitled to an incentive of Rs. 1,000 as a reimbursement.
The announcement was made by the Central Bank of Sri Lanka (CBSL) yesterday (11).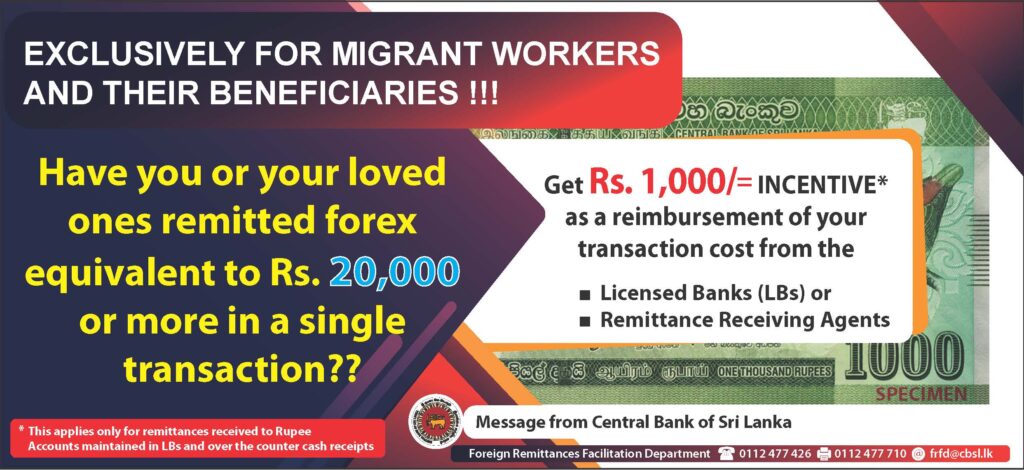 The incentive applies for remittances received to accounts maintaining Sri Lankan Rupees in local banks over the counter cash receipts, the CBSL noted.
The offer can be obtained from a licenced bank or foreign remittance agent in Sri Lanka, it added.
MIAP