The prices of auto diesel and kerosene will be increased with effect from midnight yesterday (11), the Ceylon Petroleum Corporation (CEYPETCO) announced.
Accordingly, the price of auto diesel will be increased by Rs. 15 per litre to be sold for Rs. 430, and kerosene, Rs. 25 per litre, for Rs. 365.
Meanwhile, the price of petrol will remain unchanged, the announcement added.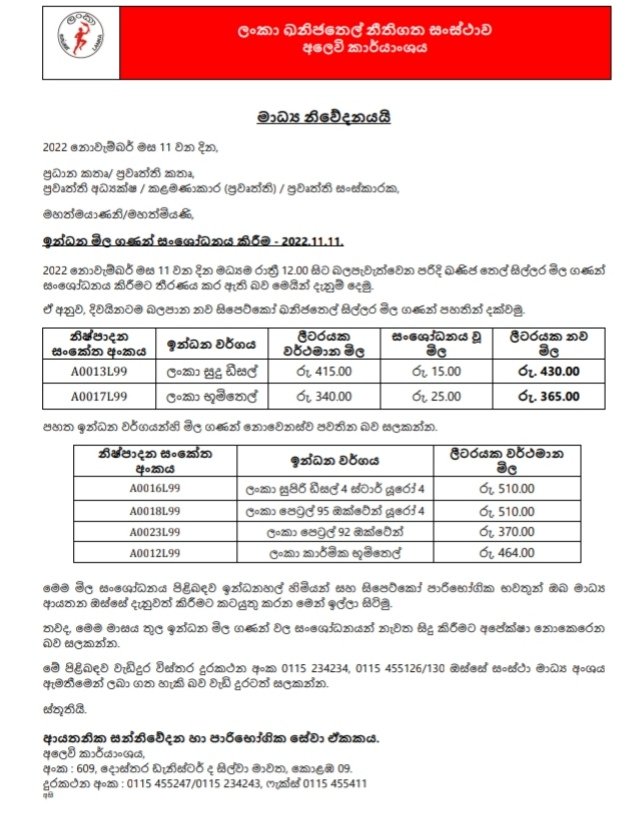 MIAP