Responding to early reports on several Ruling Party MPs extending their allegiance to the alliance 'Samagi Jana Sandhanaya' formed by the main Opposition Party Samagi Jana Balawegaya (SJB) led by Leader of the Opposition Sajith Premadasa, Dr. Sudarshini Fernandopulle and Anura Priyadarshana Yapa have responded, stating that these claims are not entirely accurate.
In a social media remark, Dr. Fernandopulle said that the reports on her pledging allegiance to the Samagi Jana Sandhanaya are deceiving and that she only entered an agreement on the common role of the Opposition in Parliament towards the 2023 Budget during her meeting with the Opposition Leader yesterday (14).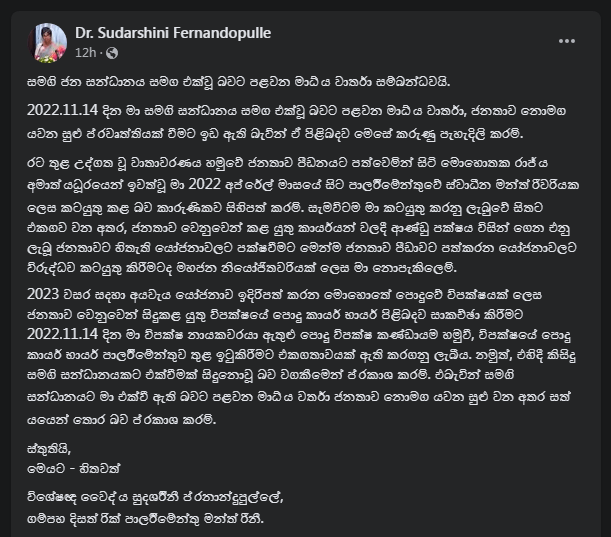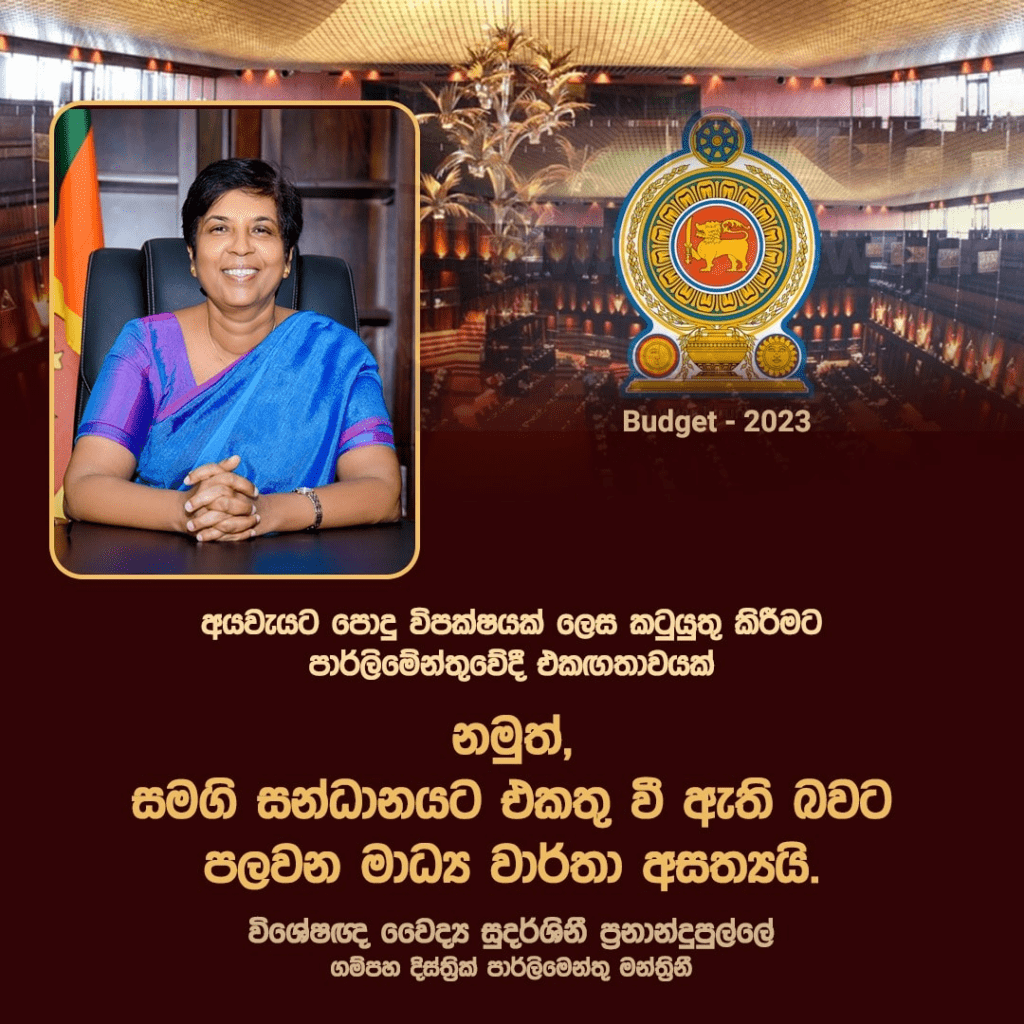 Commenting on the meeting with the SJB yesterday, Yapa stated that they currently serve in Parliament only as an 'independent group' and that they will continue to contribute to the establishment of a programme in the form of an alliance by holding talks with various parties and groups in Parliament.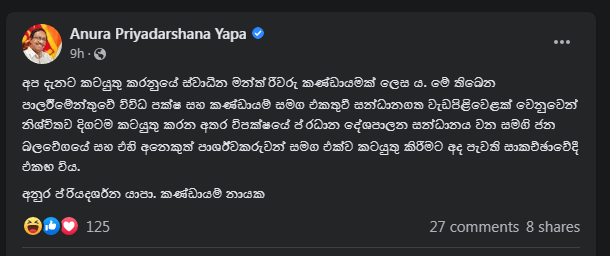 MIAP