Leader of the National People's Power (NPP) and the Janatha Vimukthi Peramuna (JVP) MP Anura Kumara Dissanayake together with other members of the Party today (16) met with British High Commissioner to Sri Lanka Sarah Hulton at Westminster House, the Official Residence of the British High Commissioner.
The two parties exchanged views on the current economic and social crisis in Sri Lanka, the political situation and the policies of the NPP.
NPP/JVP MP Vijitha Herath also attended the event.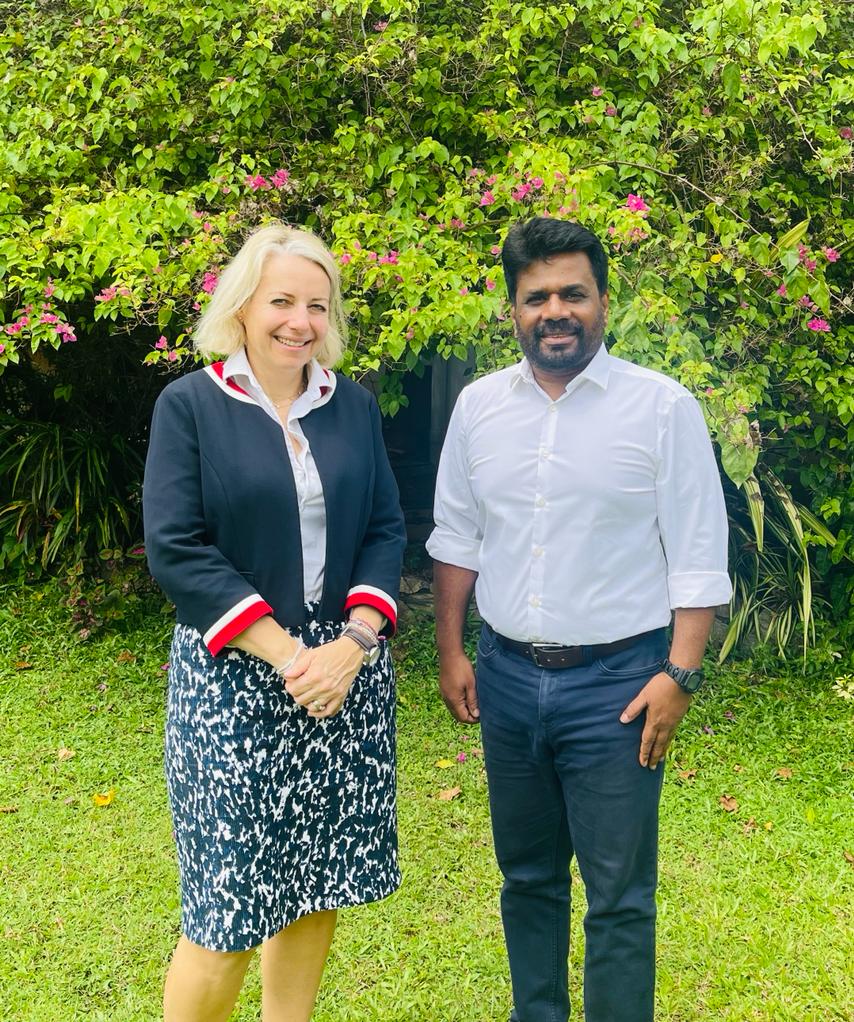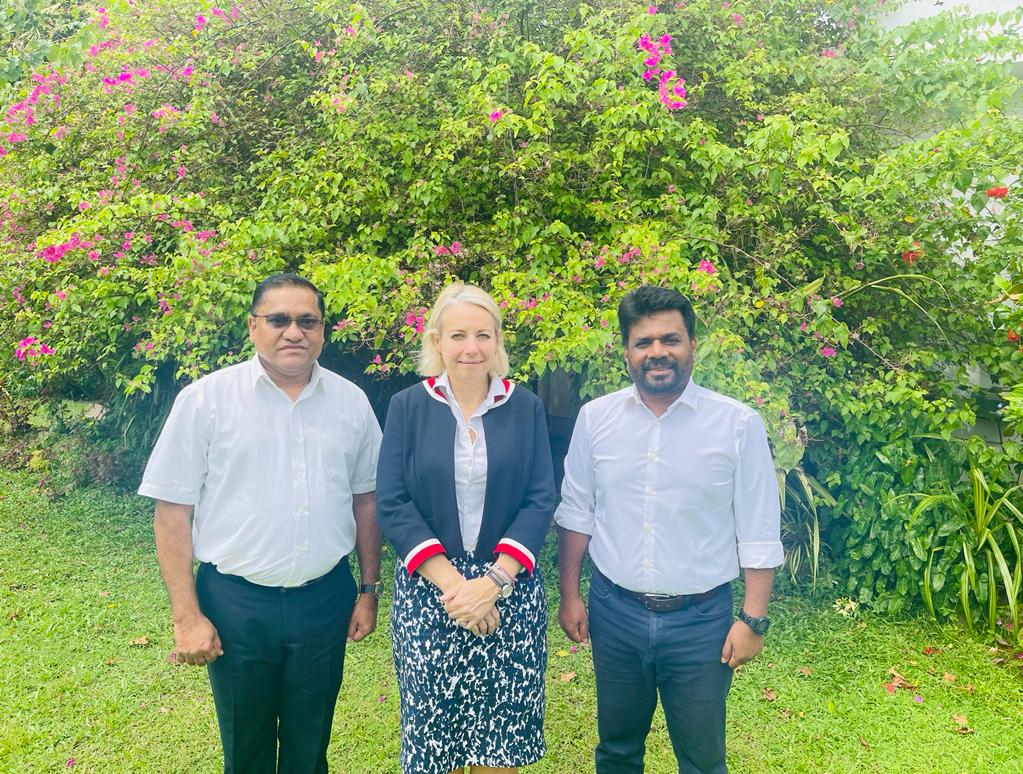 MIAP