~ Capturing the free spirit of women, Meera facewash aims to encourage use of sulphate free, paraben free products that is milder on skin
FMCG Major's latest product for the Sri Lankan market, Meera Facewash was unveiled in an official event at Colombo. Celebrating the young contemporary Sri Lankan woman, Meera facewash will be introduced in three different variants providing functional solutions to everyday skincare problems – Red Sandal (for soft skin), Neem & Tea Tree (for pimple clear skin) and Wild Turmeric (for clear skin).
Meera facewash is a range of formulation that is Soap-free, Sulphate free, Paraben free and is milder on the skin. It has a unique combination of Natural actives mentioned in ancient Ayurvedic textbooks. It includes a very special product which is Salicyclic acid- free acne treatment facewash. It helps to remove 99.9% of acne causing bacteria using prebiotic technology.
Meera facewash is aimed at modern young women of Sri Lanka who hold a strong belief in traditional practices & natural ingredients. Today young women are well read, understand the importance of healthy skin and have a holistic view of how healthy skin is beautiful skin. It comes out from the confidence of understanding scientific literature that supports these natural ingredients rather than following it naively.
Virtually connecting at the event, Arun Chacko, Business Head of Personal care category (Sri Lanka, Bangladesh & Nepal) said, "With the Launch of Meera Face Wash today, we add to the hugely successful Meera portfolio of shampoos. With this, we intend to enhance the Richness of Tradition that Meera as a brand has been offering to the Sri Lankan Populace over the years. We are sure that the variants, would endear to the needs of Sri Lanka. We promise to bring more such exciting products to cater to the consumers."
Speaking at the event, Mr. Raney, Country Head, Personal care business highlighted, "Meera facewash launch will help Cavinkare Lanka to enter one of the biggest categories in Personal care business. It will help us leverage our distribution strength while providing value to the customer through quality skincare solutions. We will work to ensure access of quality products to every Sri Lankan consumer".
The product will soon be available at all leading stores across the country. 
Image 01:
(From left to right) Raney – Country Head, Cavinkare Lanka, Neethu Jose – Brand Manager, Meera, Cavinkare, Saravanan – Head of Operations, Cavinkare Lanka.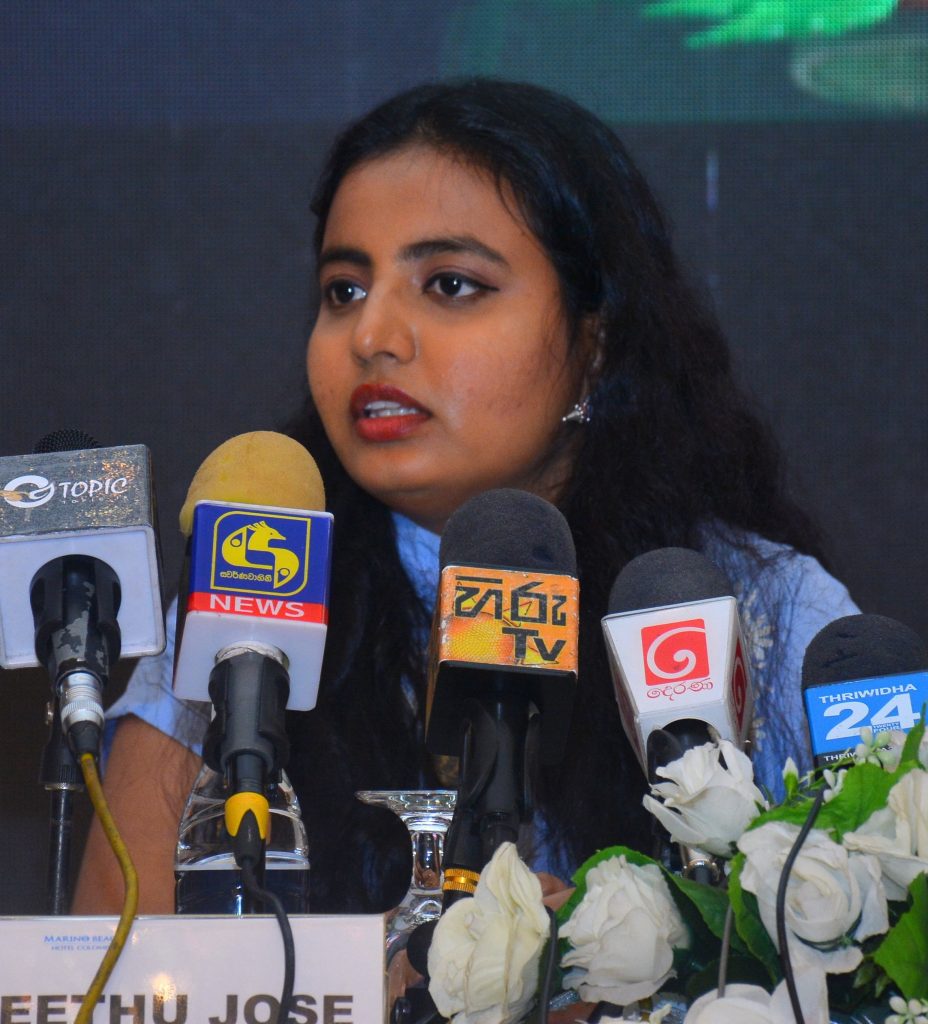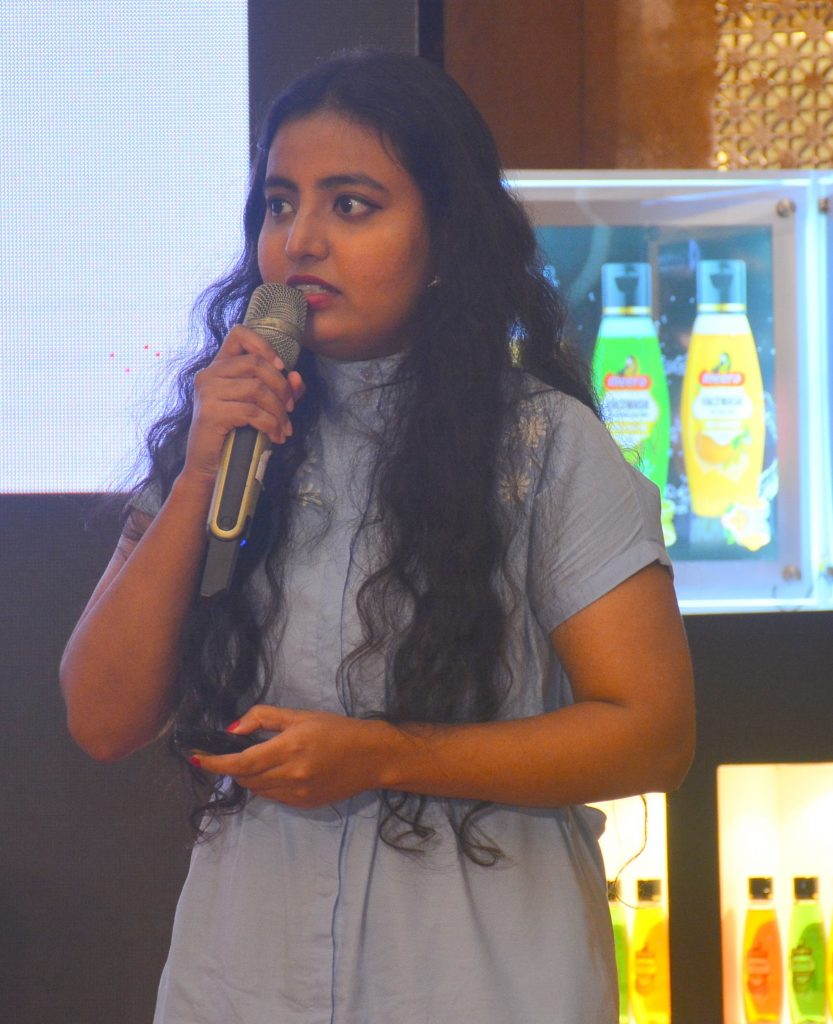 Image 02:
Neethu Jose – Brand Manager, Meera, Cavinkare, speaking at the event.
Image 03:
Raney – Country Head, Cavinkare Lanka, addressing the audience.
About Meera:
Meera is one of the flagship brands of CavinKare which is in its 28th year of delivering strong and healthy hair. Meera boasts of a portfolio like Shampoo, Herbal Powder, Coconut Oil, Herbal Oil, Conditioner and Hair Wash Paste, stressing on wholesome health for hair. The brand derives its strengths from deep understanding of traditional Indian practices and giving it to consumer in easy-to- use contemporary formats. The brand 'MEERA' evokes immense respect from both consumers and retailers which only a few other brands can claim and is one of the trusted household brands of South India as well as international markets.
About CavinKare:
CavinKare is a diversified FMCG major with business interest in personal care, professional care, dairy, snacks, foods, beverages & salons. The brand portfolio consists of Shampoos (Chik, Meera, Karthika and Nyle), Hair Wash Powders (Meera & Karthika), Coconut Oil (Meera), Fairness creams (Fairever), Deodorant & Talc (Spinz), Pickles & Snacks (Ruchi, Chinni's & Garden), Hair Colours (Indica), Retail Salon Products (Raaga Professional), Beverages (Maa), Dairy (Cavin's), and Beauty Salons (Green Trends & Limelite). Most of the brands are clear winners in their respective product categories. A dedicated R & D center equipped with latest equipment and technologies constantly supports the divisions in their endeavor. Today, with a turnover of over Rs. 1600 crore, CavinKare has achieved significant milestones and a competitive edge with sound understanding of mass marketing dynamics and has established a firm foothold in the national market. CavinKare's success is based on it being firmly grounded to its corporate mission 'we shall achieve growth by continuously offering unique products and services that would give customers utmost satisfaction and thereby be a role model'