By January 20, 2023, the Sri Lankan Rupee has appreciated by 0.3 per cent against the US Dollar, a report by the Central Bank of Sri Lanka (CBSL) revealed.
The sell price of the US Dollar marks Rs. 371.38 and the buy price, Rs. 360.55.
The Sri Lankan Rupee in its appreciation against foreign currencies also indicates an appreciation of 1.5 per cent against Euro, 2.5 per cent against GBP, 1.6 per cent against Indian Rupee, and 2.6 per cent against Japanese Yen, according to report.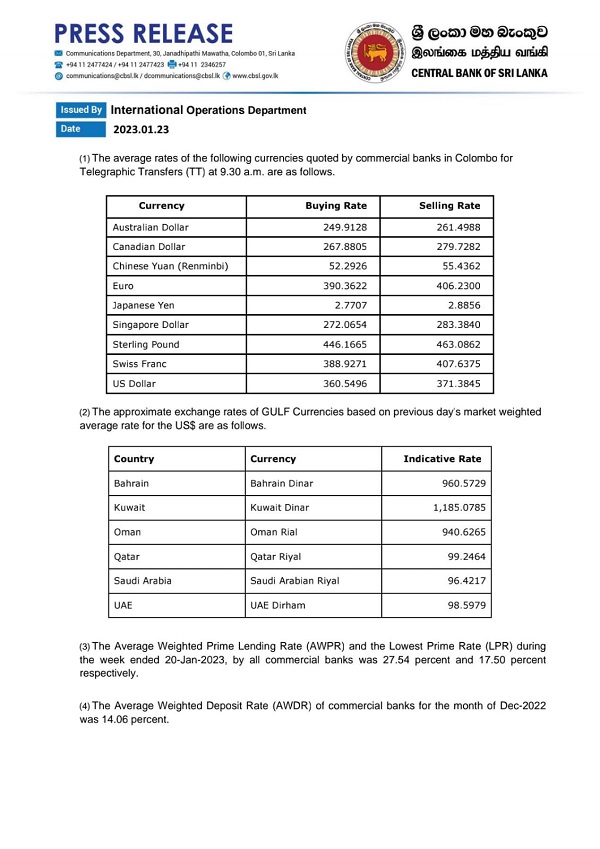 The CBSL in December 2022 bought US $274.42 million and sold US $170.64, and the Sri Lankan Rupee had depreciated by 44.8 per cent against the US Dollar in 2022, the report adds.
MIAP