Activist Sandhya Ekneligoda today (24) launched a passive resistance marking 13 years since the abduction and disappearance of her husband, journalist Prageeth Ekneligoda.
On January 24, 2010, Ekneligoda was abducted in the suburbs of Colombo, and so far no Court has served justice for his disappearance.
Mrs. Ekneligoda launched a passive resistance at Kali Amman Kovil, Modara this afternoon in remembrance of Prageeth, and demanding justice for everyone subject to such fate.
Ekneligoda's disappearance became a token for media repression and criminal impunity in Sri Lanka, making the fallen journalist's fate one of the biggest unsolved cases of all time.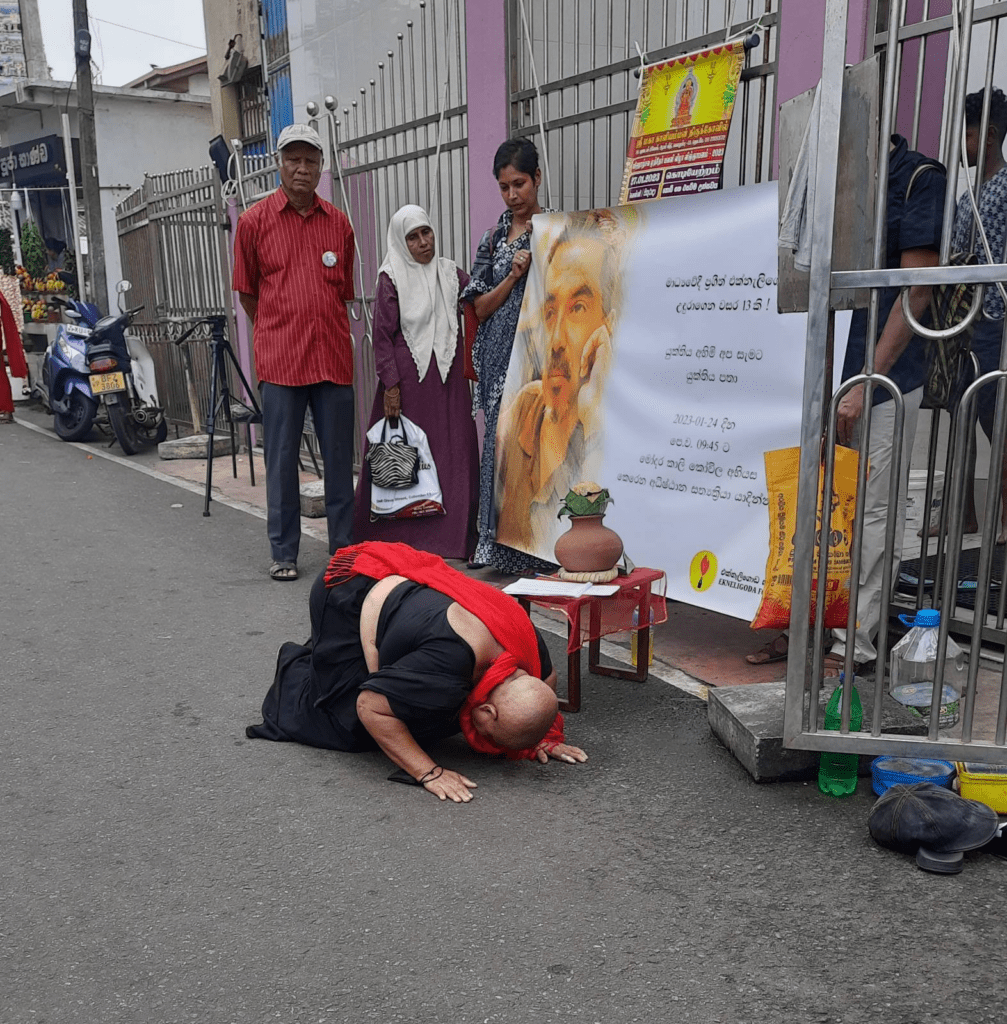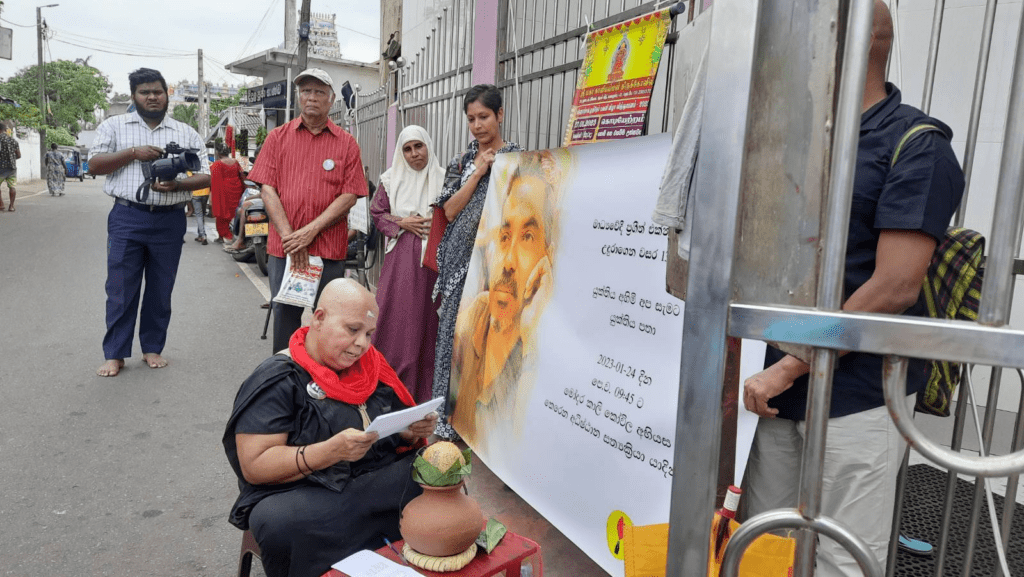 MIAP