Newly appointed Ambassador of Sri Lanka to Japan E. Rodney M. Perera presented the Letters of Credence to His Majesty Naruhito at the Imperial Palace in Tokyo on 19 January 2023. The Credentials Presentation Ceremony is one of the most solemn and formal ceremonies held by His Majesty the Emperor of Japan.
Escorted by the Master of Ceremonies of the Imperial Household Agency, Ambassador Perera was driven in a custom-built limousine courtesy of His Majesty from the historic Tokyo Station to the Imperial Palace.
At the outset of the formal occasion, His Majesty the Emperor conveyed warm greetings and best wishes to President Ranil Wickremasinghe and the Sri Lankan people which was warmly acknowledged by Ambassador Perera.  After the formal presentation of his credentials in the presence of the Minister of Defense Yasukazu Hamada representing the Prime Minister and the Government of Japan, Ambassador Perera was afforded the opportunity to engage in an informal conversation with His Majesty Naruhito.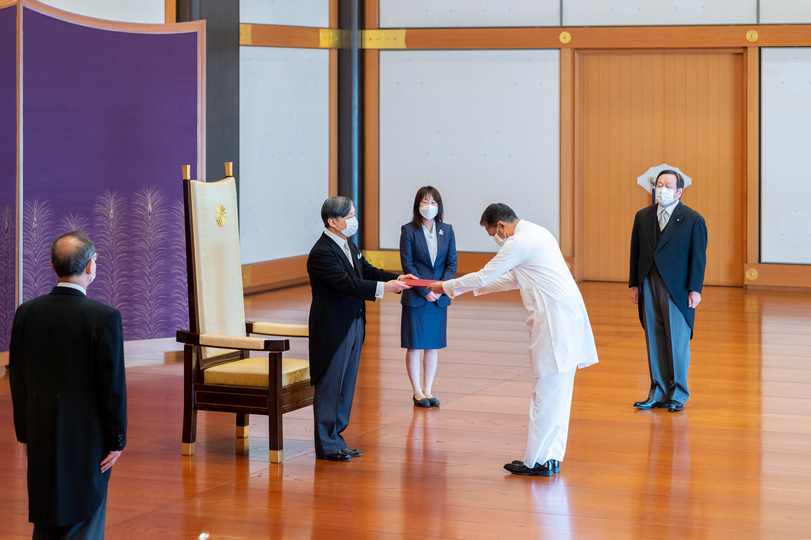 Ambassador Perera joined the Sri Lanka Foreign Service in 1988 and brings with him four decades of professional education, research, global travel, speaking opportunities, and interactions concerning Sri Lanka's relations with the rest of the world. Ambassador Perera is an alumnus of St. Joseph's College of Colombo, and has a Bachelor of Business Administration in Management Information Systems, a Master of Arts Degree in International Studies from Columbia University in New York. He has also completed specialized study programs at reputed institutions in Sri Lanka and in other countries, including, Harvard University and the National Defence University in Washington DC.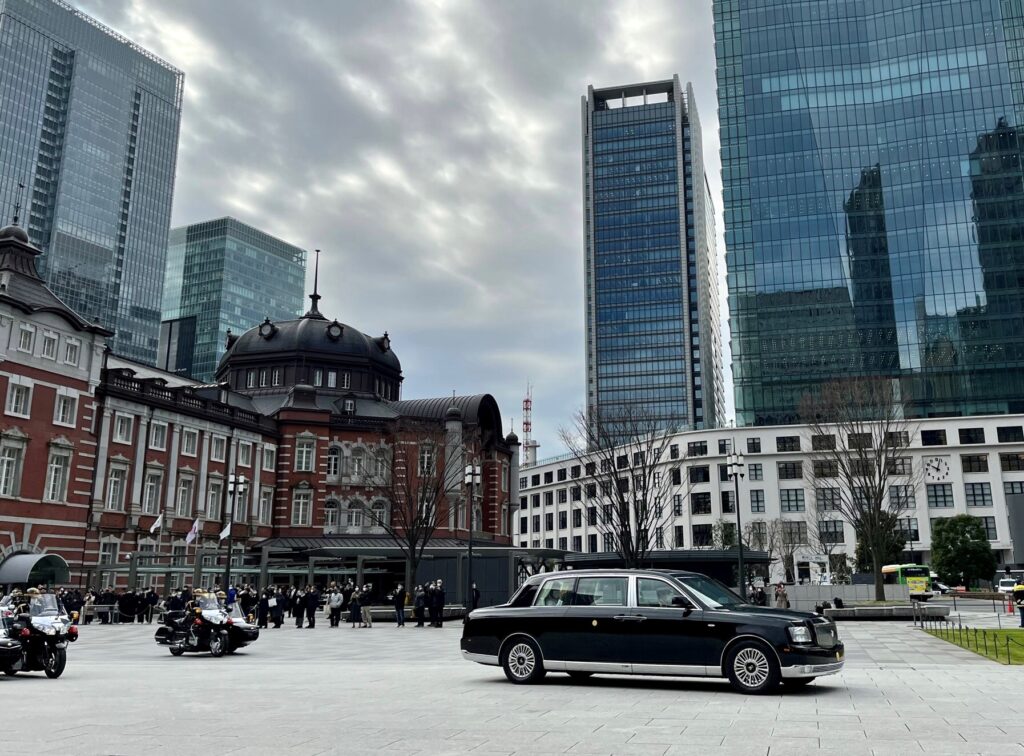 Ambassador Perera's first overseas diplomatic assignment was at the Embassy of Sri Lanka in Tokyo as Second Secretary from 1989 to 1992. Thereafter, he served as First Secretary of Sri Lanka's Permanent Mission to the United Nations in New York; Acting High Commissioner of the Sri Lanka High Commission in Nairobi, Kenya (concurrently accredited to UN environment and housing agencies).He was Sri Lanka's Ambassador in Italy (concurrently accredited to Cyprus, Greece and Malta along with Rome-based UN Agencies in food and agriculture), Norway, Belgium (concurrently accredited to Luxembourg), and the European Union and Sri Lanka's Ambassador to the United States of America in Washington D.C. until the end of 2020.
Embassy of Sri Lanka
Tokyo
25 January , 2023