The newly appointed Ambassador-designate of Sri Lanka to the Republic of France and Permanent Delegate of Sri Lanka to UNESCO Manisha Gunasekera assumed duties at the Embassy of Sri Lanka in Paris on Monday, 27 February 2023.
Her assumption of duties was marked by a simple ceremony organised by the staff of the Sri Lanka Embassy.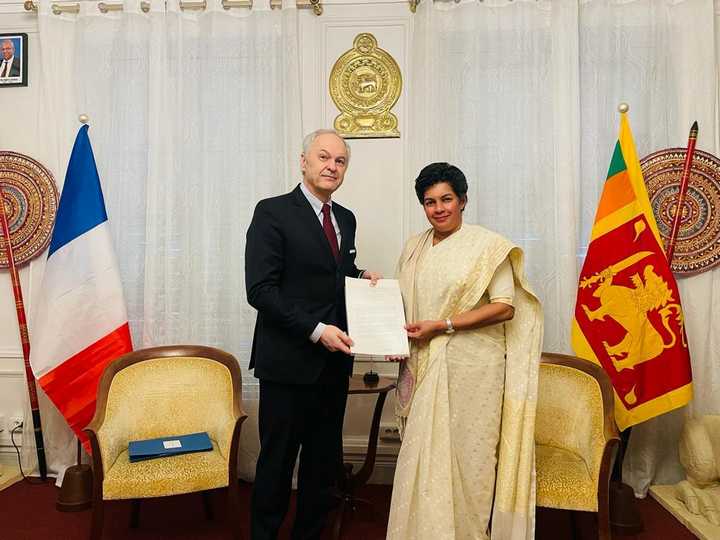 In her address to the staff of the Embassy, the Ambassador-designate referred to the longstanding vibrant relations between Sri Lanka and France; the celebration of the 75th anniversary of diplomatic relations between the two countries this year; the need to further elevate trade, investment and tourism ties as well as cultural cooperation; and expanding bilateral cooperation in the maritime domain. She also emphasised the importance of maintaining an efficient and effective consular service by the Embassy towards Sri Lankan nationals and the community of Sri Lankan heritage residing in France.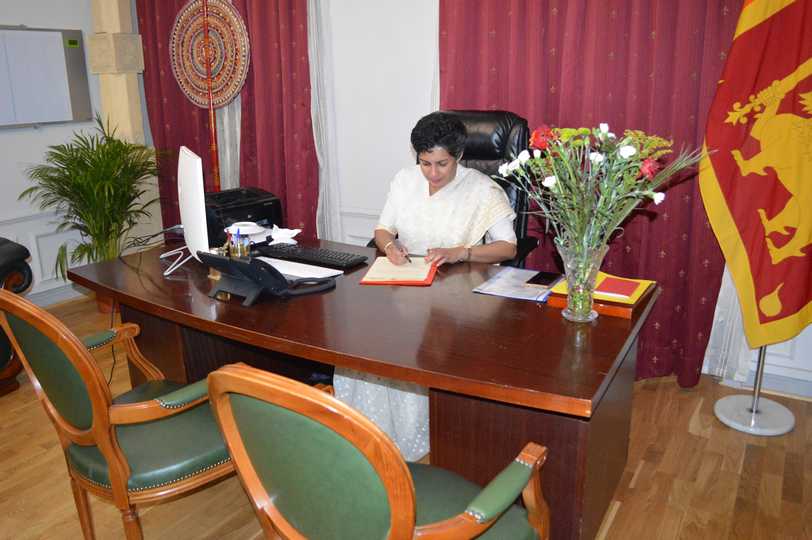 The Chief of State Protocol and Diplomatic Events of the French Ministry for Europe and Foreign Affairs Ambassador Philippe Franc met Ambassador-designate Gunasekera at the Embassy on Monday 27 February. The Chief of Protocol welcomed the Ambassador-designate and assured her of his fullest cooperation as well as that of the French Foreign Ministry during her tenure in France. He extended his best wishes to the new Ambassador-designate. Ambassador-designate Gunasekera presented the open copy of the Letter of Credence of her appointment to the Chief of State Protocol, and deeply appreciated the warm reception extended to her, as well as the sentiments expressed.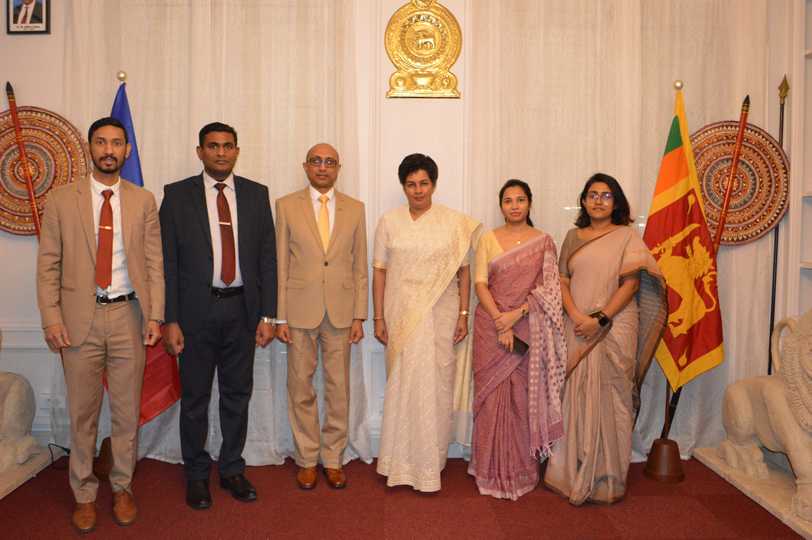 Ambassador-designate Gunasekera has served in various portfolios in the Sri Lanka Foreign Service in her career spanning 27 years. She most recently served as the Additional Secretary/ Bilateral Affairs (West) of the Ministry of Foreign Affairs of Sri Lanka. She has previously served as Sri Lanka's High Commissioner to the United Kingdom and as Sri Lanka's Ambassador to the Republic of Korea.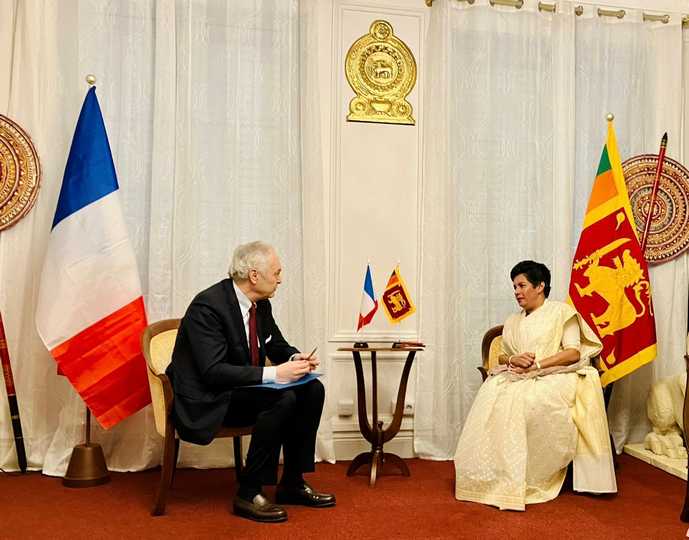 Ambassador-designate Gunasekera has a BA (Hons.) in English from the University of Delhi, an MA in International Political Economy and Development from the International Institute of Social Studies in the Hague, an MA in Women's Studies from the University of Colombo, and a Postgraduate Diploma in European Studies from Sciences Po, Paris. She is a past pupil of Musaeus College, Colombo.
Embassy of Sri Lanka
France
01 March 2023