In a significant development, the Sri Lankan parliament has passed the resolution for the implementation of the arrangement under the Extended Fund Facility (EFF) of the International Monetary Fund (IMF).
The resolution, which received 120 votes in favor and 25 against, is a crucial step towards strengthening Sri Lanka's economic stability and achieving sustainable growth.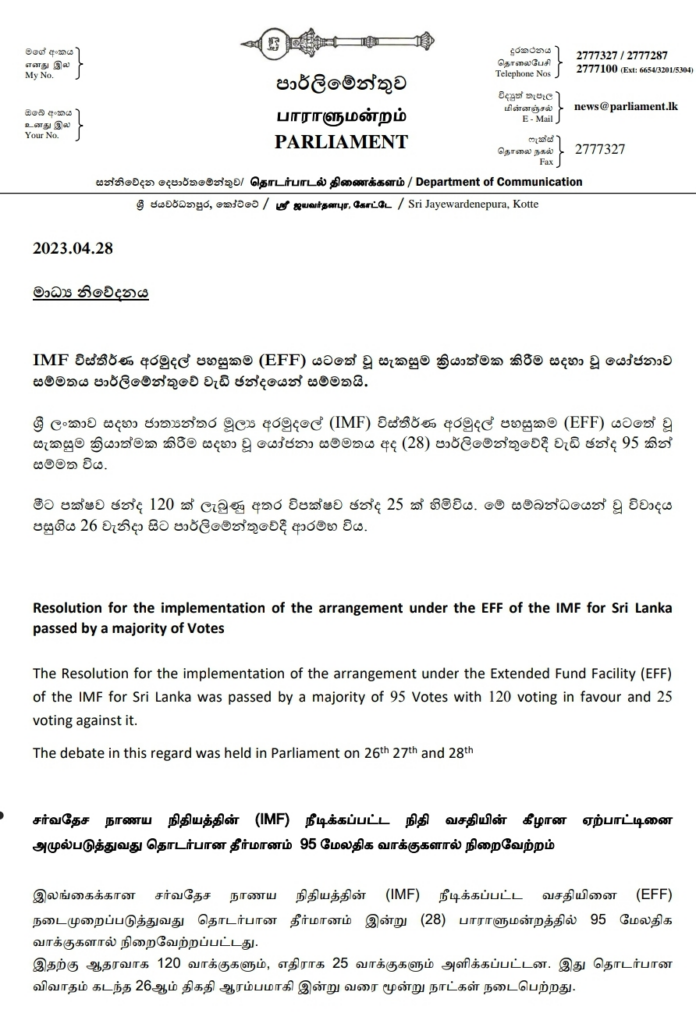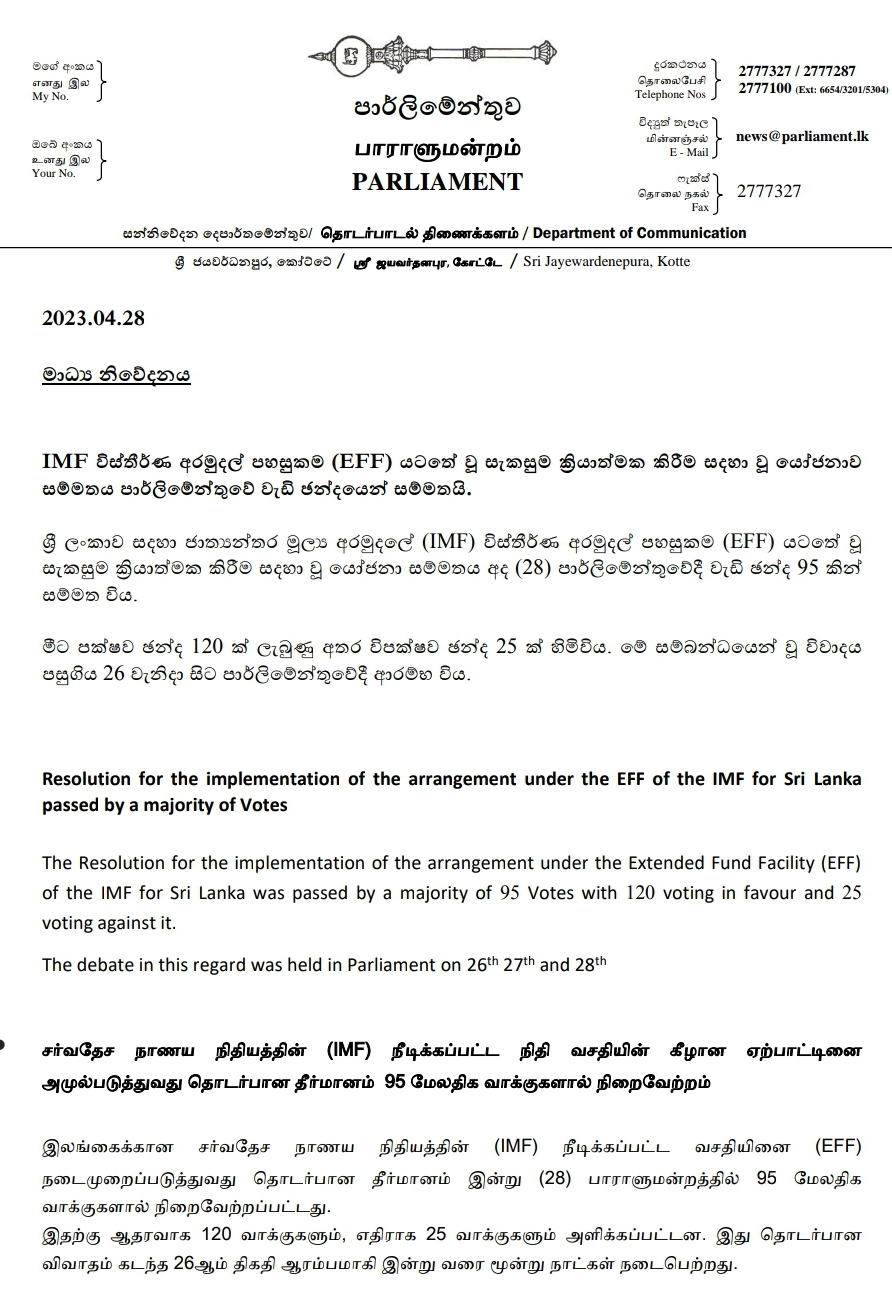 The IMF's EFF program aims to support countries that are facing balance of payment difficulties and require financial assistance to address their macroeconomic imbalances. Sri Lanka had requested the IMF's assistance in May 2020 to address the economic fallout from the COVID-19 pandemic and the structural challenges facing the country's economy.
The EFF program for Sri Lanka is worth approximately $1.5 billion and will be disbursed in six tranches over the next three years. The program's main objectives are to support Sri Lanka's macroeconomic stability, improve public finances, and promote structural reforms to enhance the country's economic resilience.