The Permanent Mission of Sri Lanka to the UN in Geneva together with the Permanent Mission of Thailand co-hosted a commemorative event to mark the International Day of Vesak at the United Nations Office in Geneva (UNOG) on Vesak Full Moon Day, 5th May 2023.
The event commenced with opening remarks by co-hosts, Ambassador Himalee Arunatilaka of Sri Lanka and Ambassador Suphatra Srimaitreephithak of Thailand, highlighting the importance of the day of Vesak to millions of Buddhists around the world.
Ambassador Arunatilaka underlined the key role played by Sri Lanka in gaining international recognition for the Day of Vesak through the resolution adopted by consensus in the UN General Assembly in February 2000, following a proposal tabled by then Foreign Minister, the late Lakshman Kadirgamar, on behalf of 10 countries, titled "International Recognition of the Day of Vesak".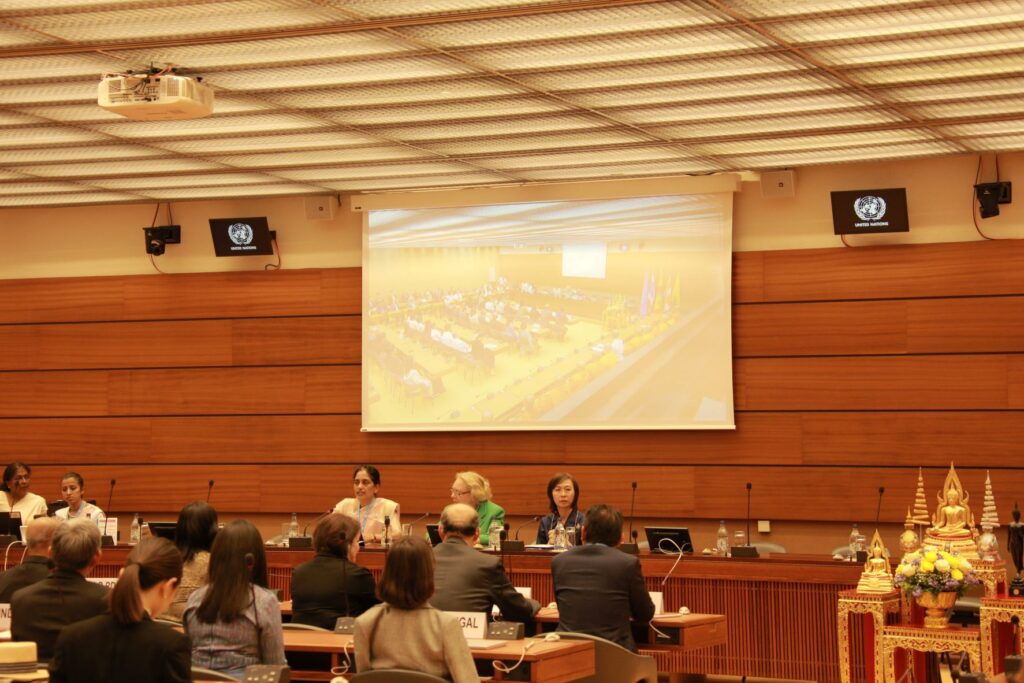 She also referred to the Vesak Day messages issued by President Ranil Wickremasinghe and Foreign Minister Ali Sabry, and noted that, the Four Virtues of Metta -loving kindness, Karuna – compassion, Muditha,- empathetic joy, and Upekha – equanimity, that are upheld in Buddhist philosophy, are morals for all humanity to aspire to, and also resonated with the values of the UN, while the Buddha is acclaimed as a great scientific thinker and philosopher whose teachings are universal and stand contemporary even today.
Director General of the UNOG Tatiana Valovaya delivering the welcome remarks recalled the contribution Buddhism has made to humanity and the relevance of the teachings of the Buddha to overcome the global challenges of today.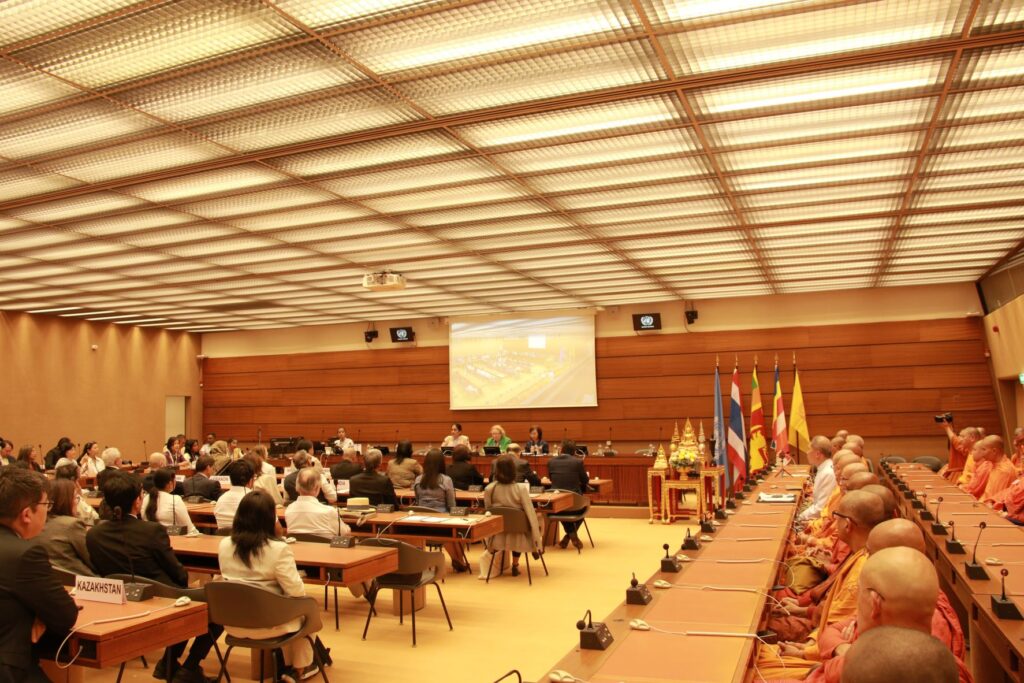 The Keynote address by the President of the Union of Thai Sangha in Europe, the Most Venerable Phravimolsasanavides was delivered through his representative.
Vesak Day messages were also delivered by the Permanent Representatives of Bhutan, China, India, Lao PDR, Mongolia, Myanmar, Nepal and Viet Nam. The event was attended by the Permanent Representatives of Pakistan, Lithuania, Slovenia, Hungary, Bulgaria, Lebanon, Panama, Ukraine, Kazakhstan, and Uganda, as well as diplomatic representatives from a number of countries including Portugal, France, Norway, Brazil, Cape Verde, Iran, Ireland,Indonesia, Saudi Arabia and members of the Buddhist community.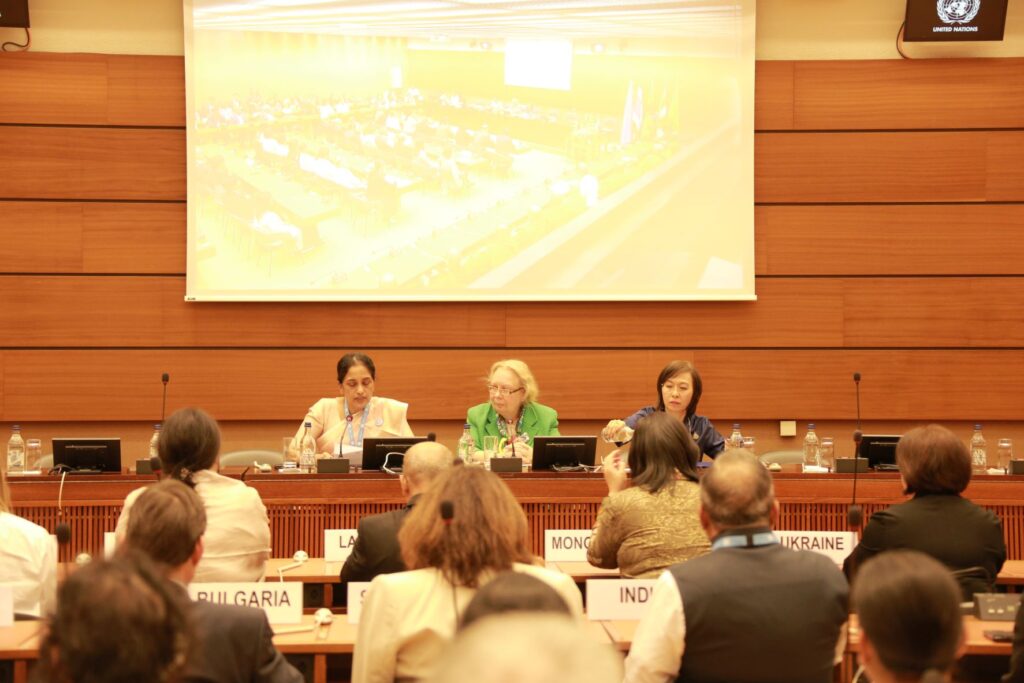 The event concluded with religious blessings delivered by the participating Members of the Maha Sangha.
Permanent Mission of Sri Lanka to the UN
Geneva
6th May 2023