The Grammy-winning singer spoke openly about her mental health, publicly criticised the Catholic Church and married four times. Her family has confirmed her death at the age of 56.
Sky News: Shaven-headed, doe-eyed, a solitary tear trickling down her pale cheek – an unforgettable balance of anger and vulnerability is the image by which Sinead O'Connor will always be remembered.
The raw emotion in those close-up shots in the video for 1990 single Nothing Compares 2 U, the cover that eclipsed the Prince original, was matched only by the intensity conveyed in her haunting vocals.
It topped charts around the world, as did her second album, I Do Not Want What I Haven't Got, propelling the singer-songwriter to international fame.
She went on to win a Grammy the following year – but refused to attend the ceremony in protest against the commercial nature of the industry.
O'Connor did things her way, unapologetic and impossible to ignore.
A gifted singer-songwriter, she was a non-conformist – shaving her head in response to industry pressure to look glamorous – but became known as much for her private struggles and provocative actions as for her fierce and expressive music.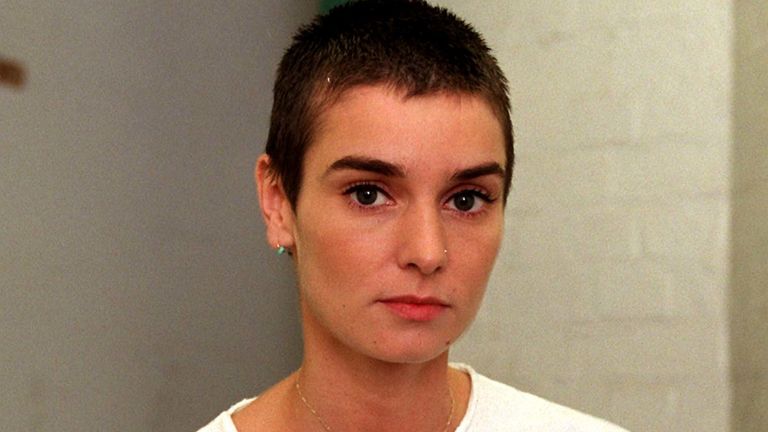 "Every person's duty to themselves is to act on their feelings and to say when they think something is wrong," she can be heard saying in a documentary telling the story of her rise to fame, released just last year and titled, of course, Nothing Compares.
Troubled childhood
Born Sinead Marie Bernadette O'Connor in Glenageary, County Dublin, in December 1966, the singer was one of five children and had a troubled childhood.
When singing Nothing Compares 2 U, the star would say it was her mother Marie she was thinking of, but theirs was a complicated relationship; she later spoke out about being subjected to physical abuse as a child, before Marie died in a car crash in 1985.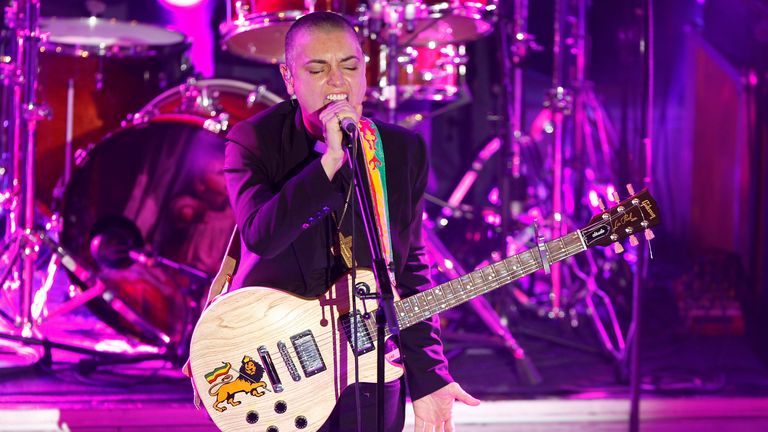 At the age of 15, in the early 1980s, she was placed in a Magdalene asylum for shoplifting and truancy, but it was here that her musical talents were discovered.
After learning to play the guitar she started performing on the streets of Dublin, her influences ranging from Bob Dylan to Siouxsie And The Banshees.
Her first critically acclaimed album, The Lion And The Cobra, was released in 1987.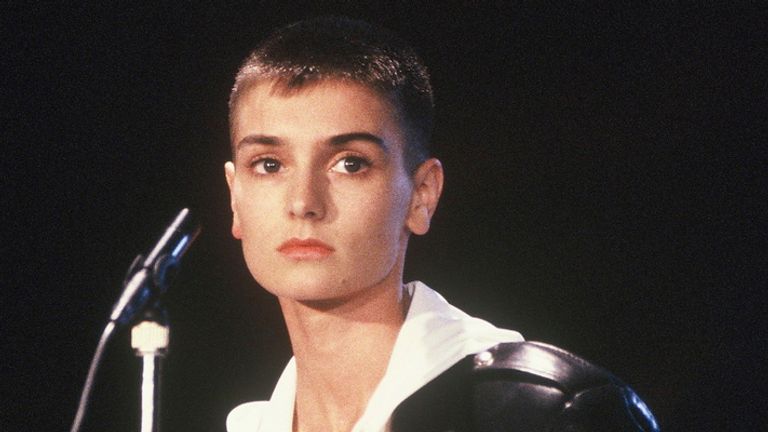 Throughout her career, the star recorded 10 solo albums, wrote songs for films and collaborated with other artists, but never again met the heights of Nothing Compares 2 U. Still, more than 30 years on from its release, she remained a household name.
Despite announcing her retirement from music in 2003, she continued to record new material. Her most recent album, I'm Not Bossy, I'm the Boss, was released in 2014, and she sang the theme song for the seventh season of Outlander that same year.
O'Connor was also known for controversy. In 1990, she said she would refuse to go on stage in New Jersey if the Star-Spangled Banner was performed.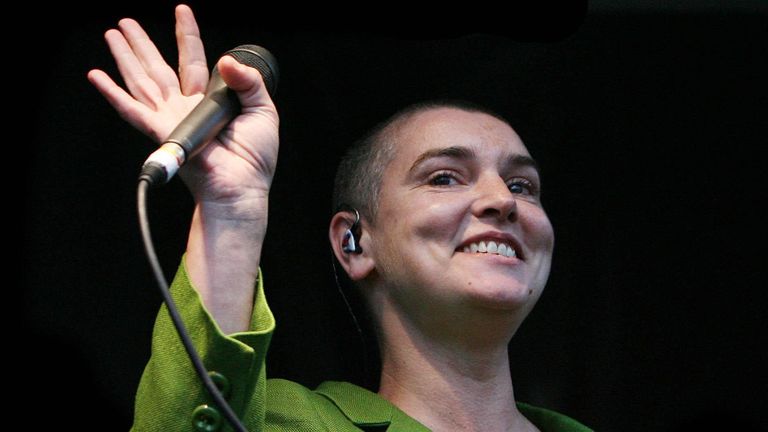 Two years later, the star made headlines when she ripped up a photograph of Pope John Paul II while appearing as a guest on Saturday Night Live, to the outrage of millions.
Critic of the Catholic Church
A critic of the Catholic Church well before allegations of sexual abuse were widely reported, she frequently spoke out about the scandal of child abuse.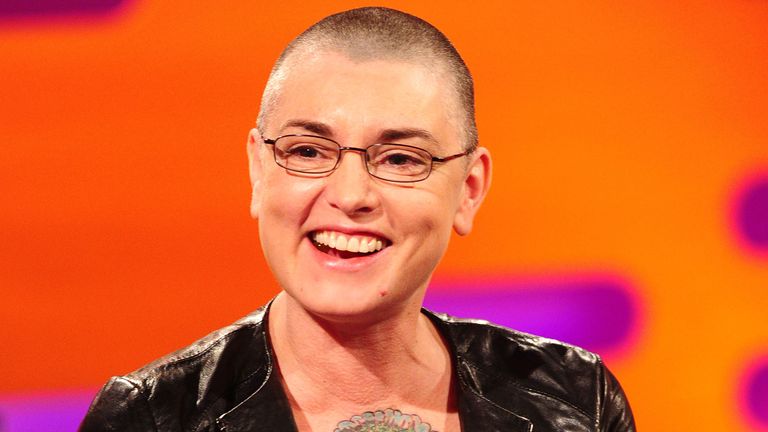 "I acted at the time in the way that I felt would be most true to myself," she later said.
Eighteen years later, she was vindicated when Pope Benedict XVI apologised to victims and their families in a letter to Irish Catholics – but O'Connor condemned the apology for not going far enough, and called for Catholics to boycott Mass until there was a full investigation into the Vatican's role, which by 2018 was making international headlines.
"People assumed I didn't believe in God. That's not the case at all. I'm Catholic by birth and culture and would be the first at the church door if the Vatican offered sincere reconciliation," she wrote in the Washington Post in 2010.
This is a limited version of the story so unfortunately this content is not available.
Open the full version
In 2014, the star said she was joining Sinn Fein, and called for its leaders to step aside so that a younger generation of activists could take over. She later withdrew her application.
Four years later, she famously announced that she had converted to Islam and would be adopting the name Shuhada' Davitt, later Shuhada Sadaqat – although continued to use Sinead O'Connor professionally.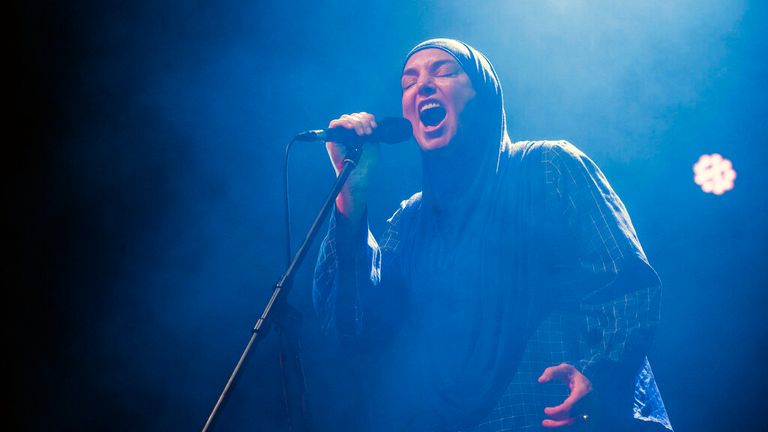 A bold Irish woman
The singer married four times – with her last ending after 16 days in 2011 – and she had four children.
She spoke openly about her mental health issues and suffering from bipolar disorder. When her teenage son Shane took his own life in 2022, she tweeted to say there was "no point living without him", and spent time in hospital.
In 2021, O'Connor released her memoir, Rememberings, its cover showing that her famous shaved head in profile. In 2022, the documentary was released. Director Kathryn Ferguson, who grew up in Belfast during the 1980s and '90s, said discovering O'Connor felt like a door had opened.
"Here was a bold Irish woman who said things that others didn't feel they could say, and she said them loudly," she said.
"As a teenager and a huge fan of her music, I was deeply saddened and confused by how she was treated for putting her head above the parapet."
But O'Connor never thought of her actions as extraordinary. "I wasn't thinking to myself, I must be strong," we hear her say in the film. "I didn't know I was strong. An artist's job is sometimes to create difficult conversations that need to be had. That's what art is for."
Source: Sky News