Currently, various types of complaints are being reported regarding the Pick Me transport service, which is the most widely used transport service in Colombo and suburban areas.
It had become famous among the people in the past as an organization that formally provides transportation services.
Most of the people who own a motorcycle to a car have registered with this service.
But due to the irresponsibility of some drivers, there is a feeling of displeasure and rejection regarding the Pick Me service.
Especially some drivers who provide rental transport services by cars do not seem to take care of the maintenance of their vehicles as well as the customer's attitude towards them or towards the positive side.
The behavior of the service provider is also very important to impress the service.
However, recently Udaya Sri Kariyawasam, who was the former chairman of the Bank of Ceylon and the State Mortgage and Investment Bank, had to have a very unpleasant experience regarding the Pick Me service.
Although he had noted it down and had complained to the Pick Me company, he was not informed about any action taken by the company in this regard.
Accordingly, he is of the position that if the customer service provided by charging money cannot be done properly, such institutions should no longer operate in the country.
This is how Kariyawasam shared his experience.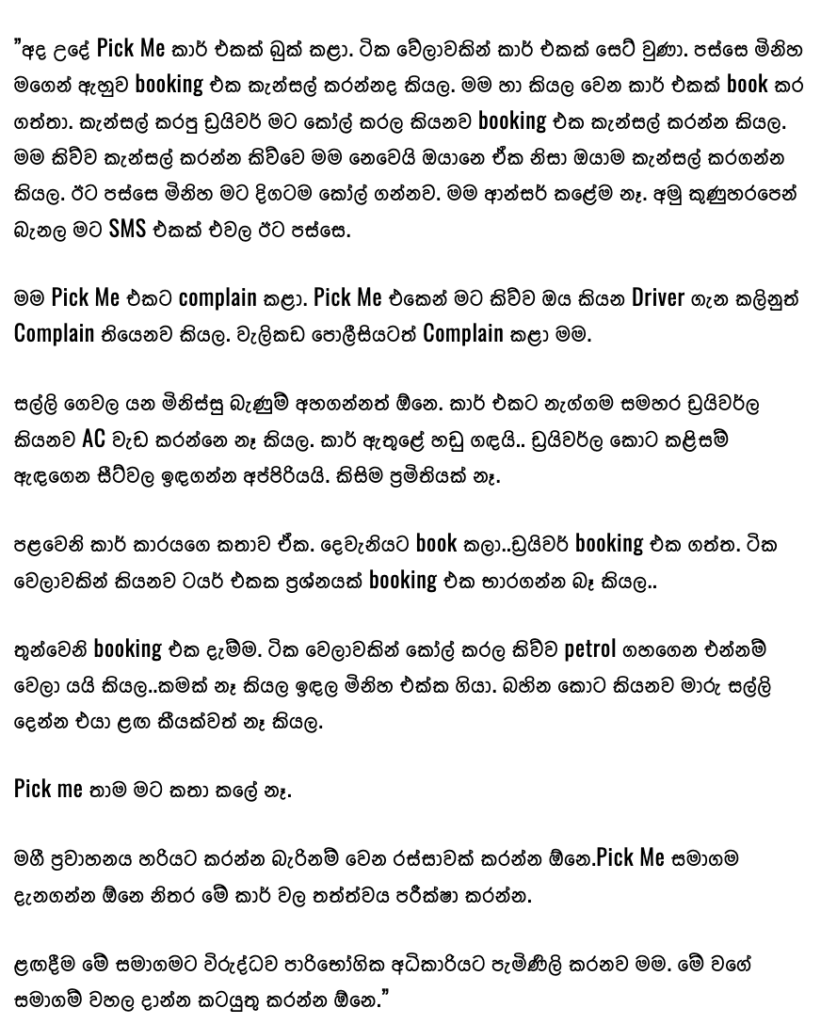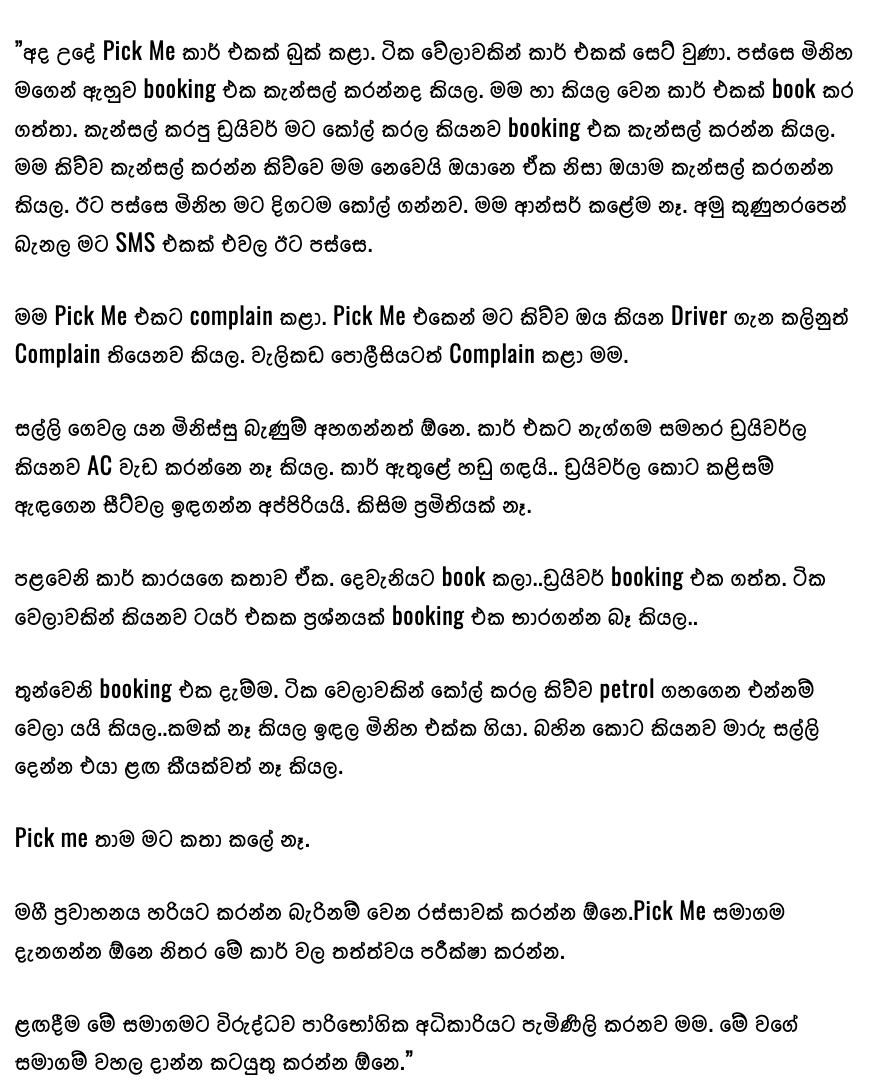 Since the Pick Me company did not give any good response, he contacted a manager of the company and asked strictly what would happen, but this company did not show such flexibility. The said manager has said that he has decided not to get the service from the driver by placing the responsibility on him, but he has never apologized to him.
However, Udaya Sri Kariyawasam has also filed a complaint with the Welikada Police in this regard. Violating consumer rights is not as trivial as it seems. Although many dismiss such incidents with displeasure, they do not fight to achieve justice by protesting against such injustices.
Not only the Pick Me company, there is another international company that provides rental transport services in this country and it is also a very famous service. But its quality is not second to Pick Me. There is no institution in Sri Lanka to complain about the above mentioned service.
However, complaints will be made about that company in the future and the customer service authority will also be complained about neglecting the customer service.
H we made an inquiry at the institution's phone number 114507500, on how to intervene as an institution to correct such situations, and a spokesman said that they could not say anything about it and informed us to call 0114507518 to inquire about it, but no one from that institution could be contacted by that phone number.