High Commission of India, Colombo commemorated 50 years of association between National Defence College (NDC), India and Sri Lankan Armed Forces on 28 Aug 2023. The event celebrated the enduring bonds of cooperation, camaraderie and friendship among the militaries of the two countries. Secretary of Defence Gen Kamal Gunaratne(Retd)  was the Chief Guest of the event. Chief of Defence Staff Lt. Gen Shavendra Silva, Commanders of Sri Lanka Army, Navy and Air Force along with officers from NDC, India and dignitaries from Ministry of Defence attended the event.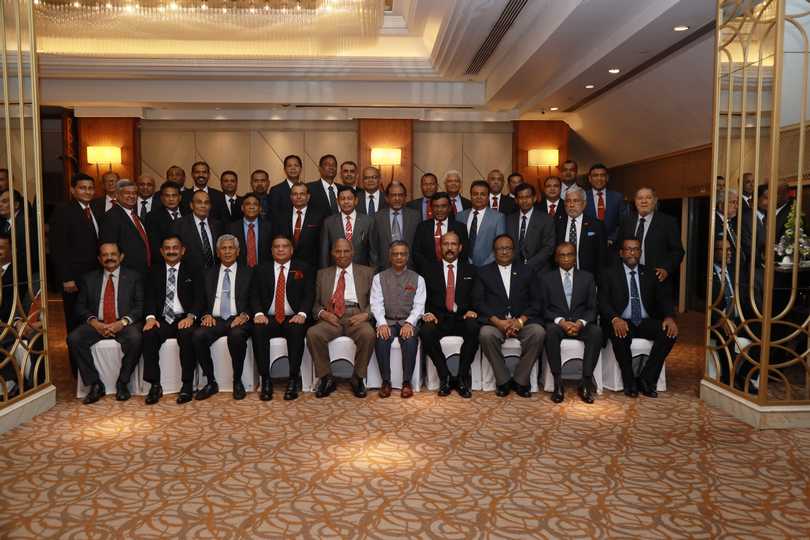 2. Gen Kamal Gunaratne(Retd) along with High Commissioner of India H.E Gopal Baglay felicitated the Guest of Honour, Admiral DB Goonesekara(Retd) on the special occasion. Admiral Goonesekara has the distinction of being the first NDC India alumni in Sri Lanka. Accepting the felicitations, he shared his cherished experiences from the times he spent at NDC, India in 1972, more than 50 years ago.
3.     High Commissioner HE Gopal Baglay highlighted at the event that India stands committed to Sri Lanka's capacity building endeavours in line with India's 'Neighbourhood First Policy'. He emphasized that training engagements between the Armed Forces have instilled a spirit of brotherhood and interoperability amongst the services and form the foundation of their strong bonds.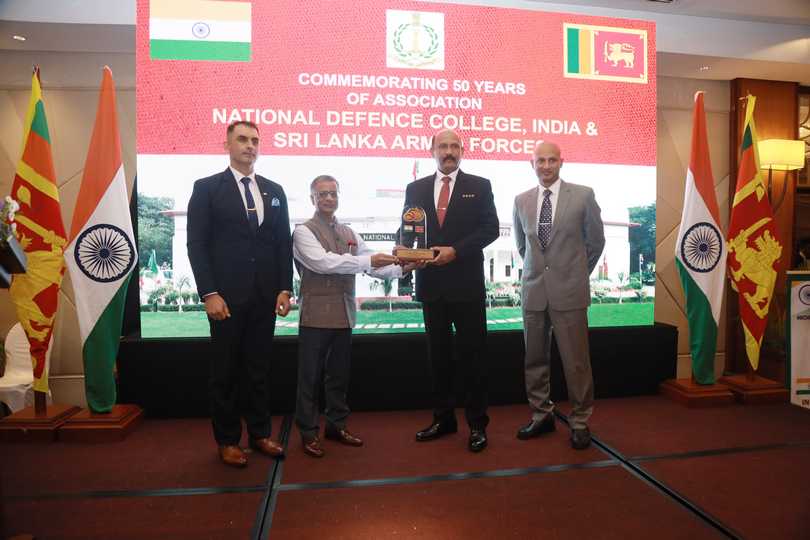 4.     Addressing the gathering, Secretary Defence commended the efforts of the High Commissioner to bridge the bonds between the two nations across various dimensions. He underlined that India has always been a pillar of strength in training of Sri Lankan Armed forces personnel and shares strong cultural, demographical and behavioral similarities as a friendly neighbour. He further expressed his gratitude for the fully funded and comprehensive training opportunities being provided to Sri Lanka Armed Forces.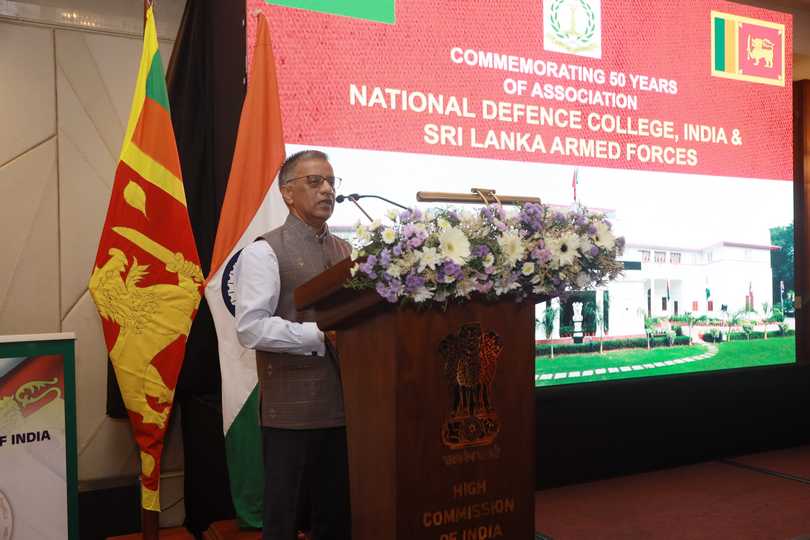 5.     The event was attended by close to 50 NDC India alumni in Sri Lanka. Sri Lanka Armed Forces officers constitute around 10% of the total capacity building vacancies allocated to officers from foreign countries, making such allocation the largest.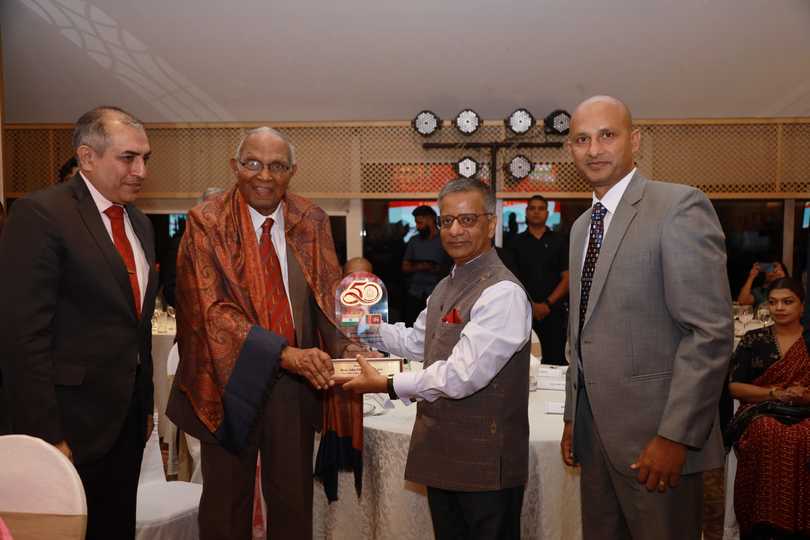 ***
Colombo
29 August 2023