Reporters Without Borders (RSF) is appalled by the mistreatment in detention of two Vietnamese journalists who both received heavy sentences in 2021, and urges the authorities to release them immediately.

On 3 September 2023, Vietnamese freelance journalist Lê Trong Hungbegan a hunger strike to protest against his detention conditions in a prison in Nghe An province, in the north-central part of Vietnam. A week prior, freelance journalist Pham Chi Dung informed his family that he had also stopped eating in protest to the mistreatment inside his prison in Dong Nai province, in the south of the country.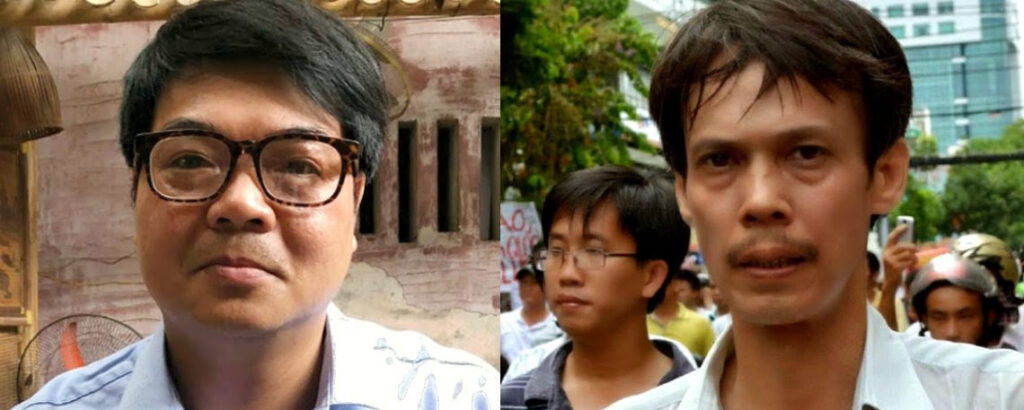 "These two journalists did not commit any crime and have instead courageously risked their lives to expose the corruption within the Vietnamese regime. They should never have been arrested, let alone subjected to a harsh prison sentence. We call upon the international community to step up pressure on the regime to obtain the release of the 41 detained journalists and press freedom defenders in Vietnam."

Cédric Alviani
RSF Asia-Pacific Bureau Director

It is not the first time Pham Chi Dung has gone on hunger strike. In January 2023, he was hospitalized after having stopped eating for eight months to protest against the lack of access to medical care in detention. As the president of the outlawed Independent Journalists Association of Vietnam (IJAVN), he was arrested in November 2019 and sentenced two years later to 15 years in prison for spreading "anti-state propaganda", a criminal charge regularly used by the Vietnamese regime to suppress journalists.

Lê Trong Hung, a freelance journalist who investigated corruption and contributed to the creation of the media Chân Hung Viêt Nam TV (CHTV), was arrested in March 2021 and sentenced nine months later to 5 years in prison, under the same charge of spreading "anti-state propaganda".

In Vietnam, jailed journalists are almost systematically subjected to mistreatment and denied medical care. On August 2 2022, Do Cong Duongdied in detention, at the age of 58, as a result of mistreatment in the detention. More recently, in August 2023, the family of detained journalist Le Huu Minh Tuan revealed that he is suffering from a severe scabies infection for which he is still denied medical treatment.

Vietnam ranks 178th out of 180 countries and territories in the 2023 RSF World Press Freedom Index and is among the world's worst jailers of journalists.
REPORTERS SANS FRONTIÈRES / REPORTERS WITHOUT BORDERS (RSF)