By: Editor (LGBTIQ)
Colombo (LNW): In a move to address the issues faced by their constituency subject to marginalisation and harassment for decades, the Sri Lankan LGBTQIA+ community took yet another step in forming a trade union with a membership of about 6,000 members.
This was disclosed by members of the LGBTQIA+ community during a recent meeting with Labour and Foreign Employment Minister Manusha Nanayakkara, where the significance of such a trade union being formed in upholding their constitutional rights as citizens was emphasised.
The government has approved the establishment of a trade union for the LGBTQIA+ community, which has been endorsed and facilitated by the National Union of Seafarers Sri Lanka (NUSS).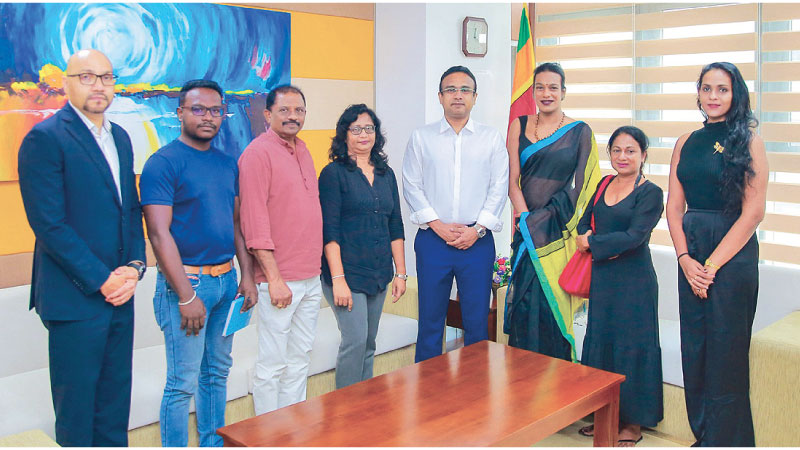 Joining the discussion, Minister Nanayakkara directed the NUSS to seek a slot for the new LGBTQIA+ trade union in the National Labour Advisory Council (NLAC), thereby enabling their concerns to be addressed at the highest echelons.
The LGBTQIA+ community, who, despite being lawful citizens, often find themselves marginalised and subject to violence, and the most severe problems facing them is continuous harassment by the Police, noted NUSS Chief Palitha Atukorale.
He revealed that the rising employment rate of LGBTQIA+ individuals in the country's industrial sectors and free trade zones (FTZ) would allow them to address their issues on a trade union level, adding that trade unions of both state and private sectors have offered to back the newly formed LGBTQIA+ union.