Colombo (LNW): The Ceylon Petroleum Corporation (CEYPETCO) has increased the fuel prices effective from midnight yesterday (01).
Octane 92 Petrol up by Rs. 04 per litre,
Octane 95 Petrol up by Rs. 3 per litre,
White Diesel up by Rs. 10 per litre and
Super Diesel by Rs. 62 per litre.
Kerosene by Rs. 11 per litre.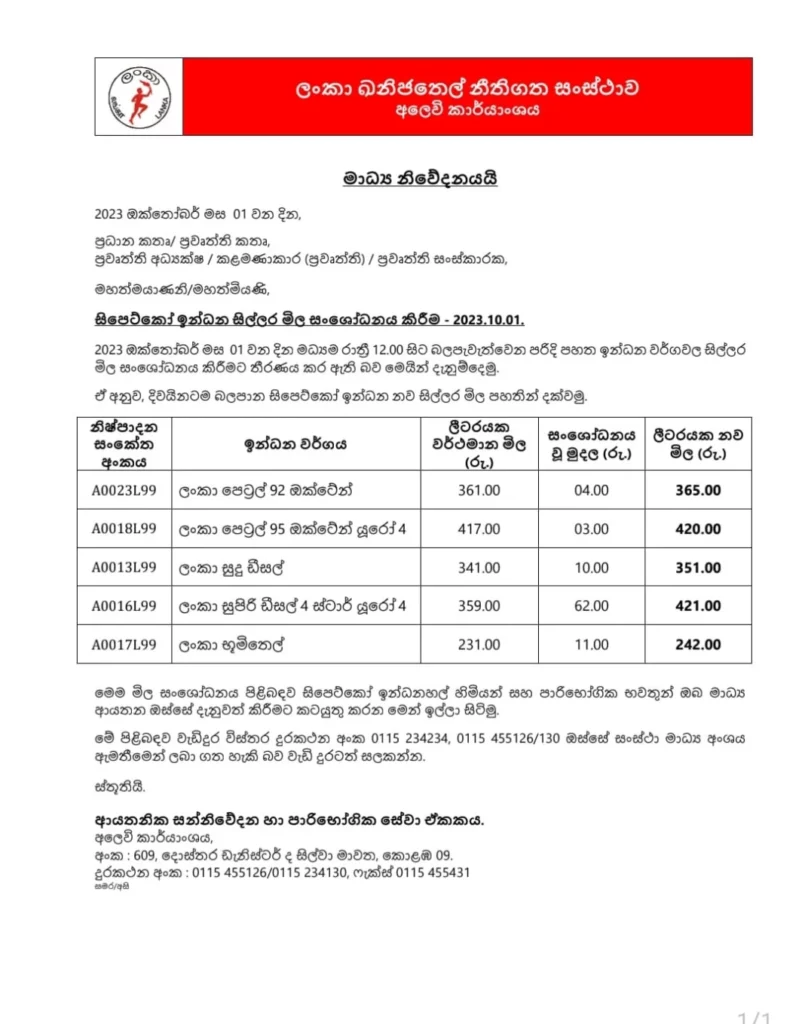 The Lanka Indian Oil Company (LIOC) revised their fuel prices resembling the CEYPETCO revision.
However, recently installed SINOPEC continues to offer the lowest rates, as the China-based energy solution company made no changes in the price of Octane 92 Petrol and sells the fuel Rs. 07 below the CEYPETCO price. The price of Octane 95 Petrol is as same as those of the CEYPETCO, and the prices of White Diesel and Super Diesel are Rs. 03 and Rs. 04 below the CEYPETCO prices, respectively.