Reporters Without Borders (RSF) urges the Philippines' authorities to conduct a swift investigation on the killing of a radio anchor during a live broadcast, and to take strong measures to end impunity for crimes committed against journalists.

On Sunday 5 November, radio anchor Juan Jumalon, also known as DJ Johnny Walker, was gunned down in the municipality of Calamba, in the southern region of Mindanao. The journalist, aged 57, was broadcasting a live show on Facebook for the media 94.7 Gold FM when a gunman entered his place, shot him twice in the head, and grabbed his necklace before fleeing with an accomplice.

Operating from a studio set up in his home, Jumalon mainly covered current affairs in Mindanao. While the motive for the crime is currently unknown, the National Union of Journalists (NUJP) points out that many journalists in the region have recently received threats following their coverage of local elections held last month.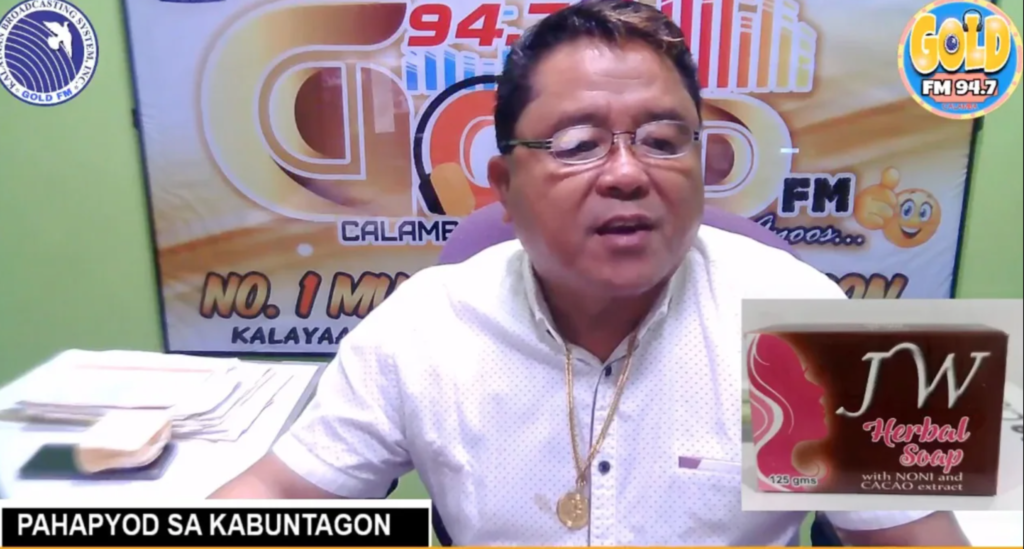 "The murder of Juan Jumalon is deeply shocking and must not be left unpunished. We urge the Philippine Department of Justice to conduct a swift investigation to determine the motives and identify the perpetrators. We also call on President Ferdinand Marcos Junior's administration to take concrete steps to put an end to the violence committed against Philippine journalists with almost total impunity."

Cédric Alviani
RSF Asia-Pacific Bureau Director

Juan Jumalon is the second radio journalist killed in the Philippines in 2023 and the fourth since Ferdinand Marcos Jr. took office in June 2022. As the population is dispersed across thousands of islands, radio plays a fundamental role in circulating news and information, and radio journalists often pay with their lives for being more outspoken and incisive.

In May of this year, radio journalist Cresenciano Bunduquinwas shot dead at his home, located in the central Philippines, after receiving repeated death threats. In October 2022, radio journalist Percival Mabasa, better known by his pseudonym Percy Lapid, was shot near his home in the suburbs of Manila.

With 199 murdered since the restoration of democracy in 1986, the Philippines is one of the most dangerous countries for journalists and press freedom defenders and ranks 132nd out of 180 on the 2023 RSF World Press Freedom Index.
REPORTERS SANS FRONTIÈRES / REPORTERS WITHOUT BORDERS (RSF)