Colombo (LNW): A demonstration advocating for the freedom of Palestine took place this (16) afternoon in Colombo.
The event was organised by the 'Uthura – Dakuna Sahodarathwaya' (North – South Solidarity) movement and was unfolded in front of the Colombo Fort Railway Station under the theme, 'Save Lives, Do Not Kill People.'
This demonstration aligns with Sri Lanka's active participation in global efforts to bring an end to the ongoing Israeli-Hamas conflict and support the cause of freedom for the Palestinian people.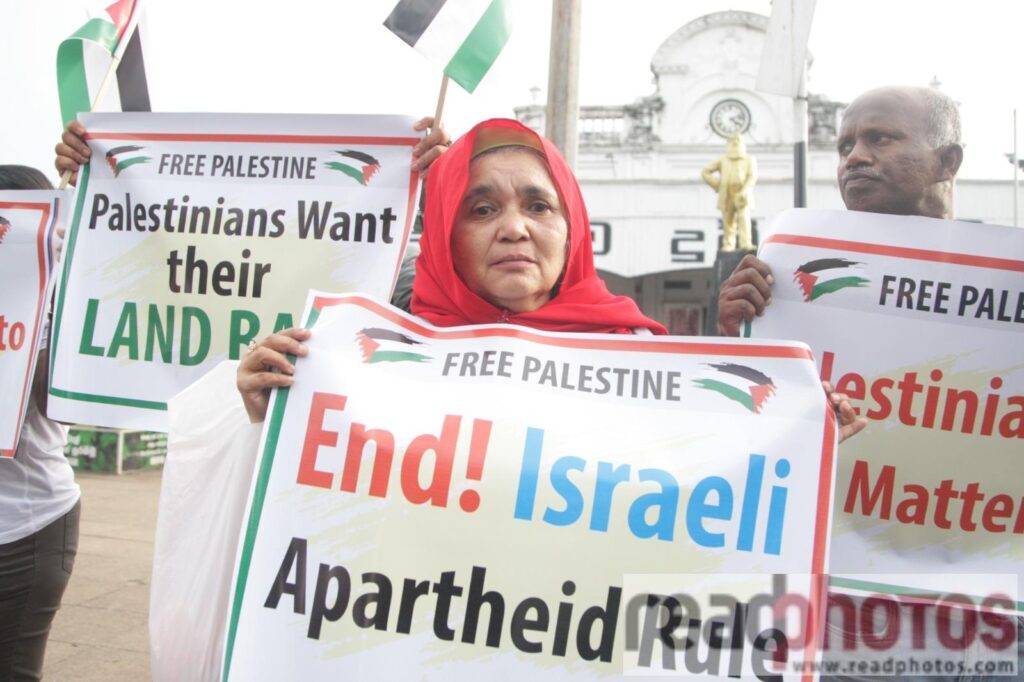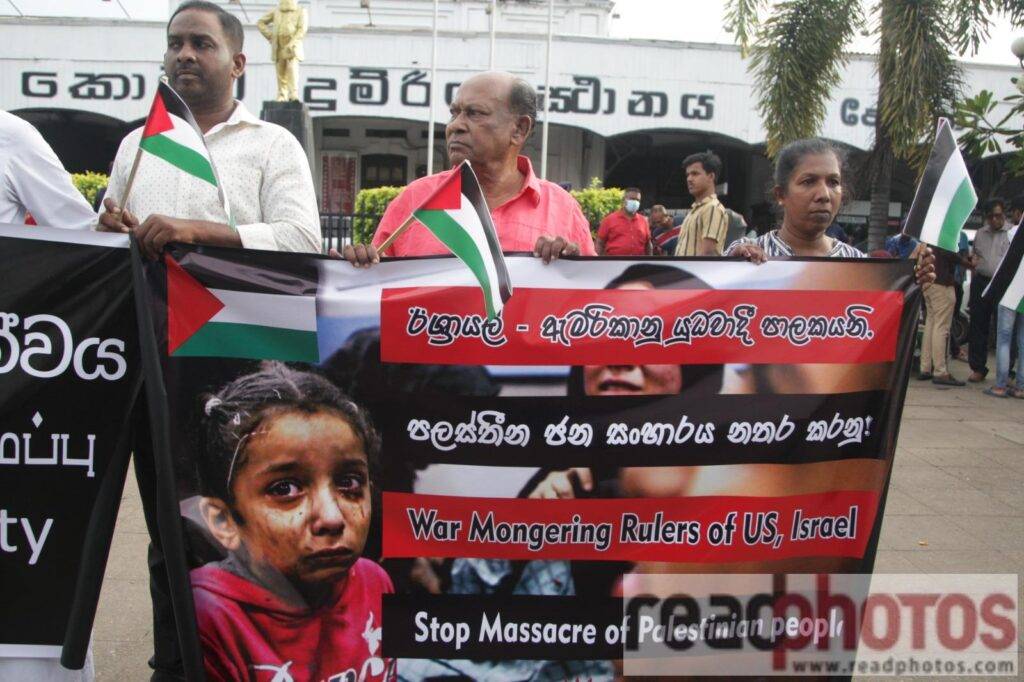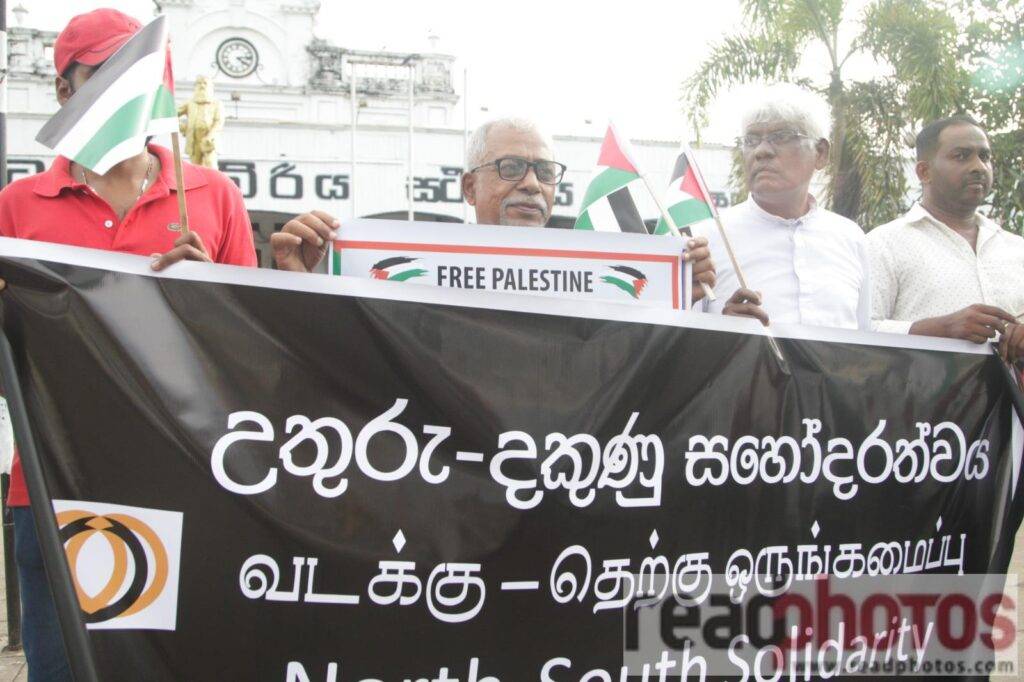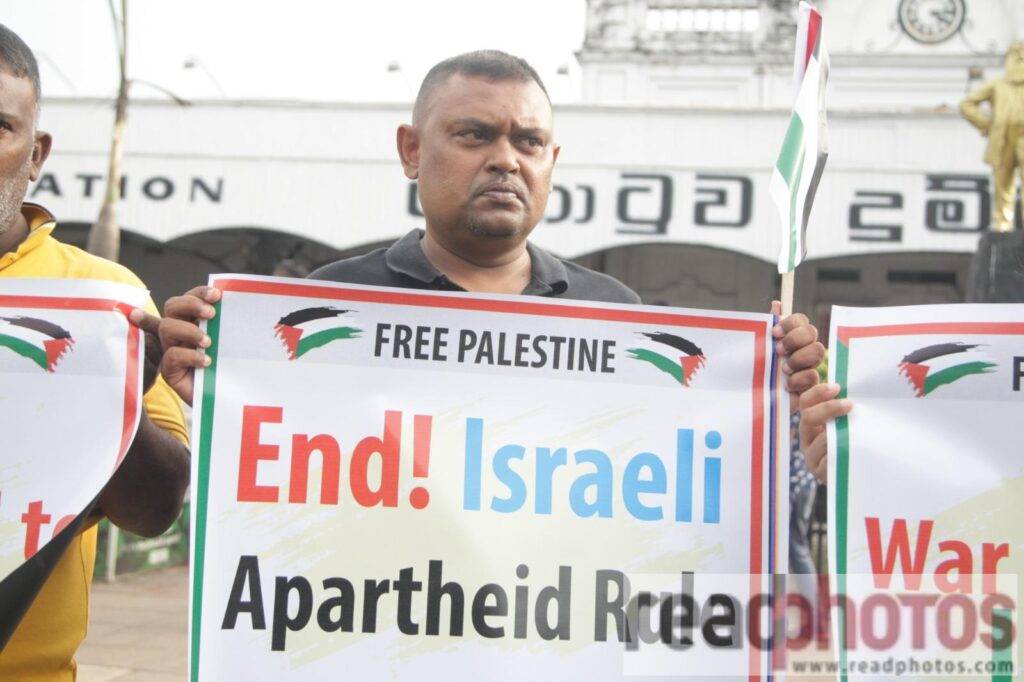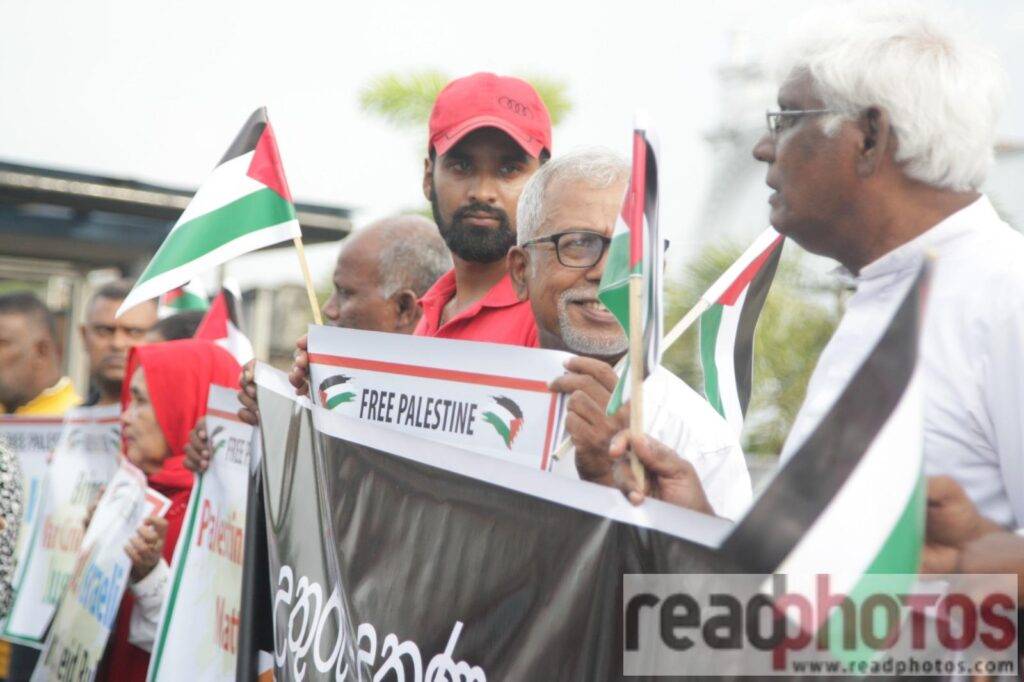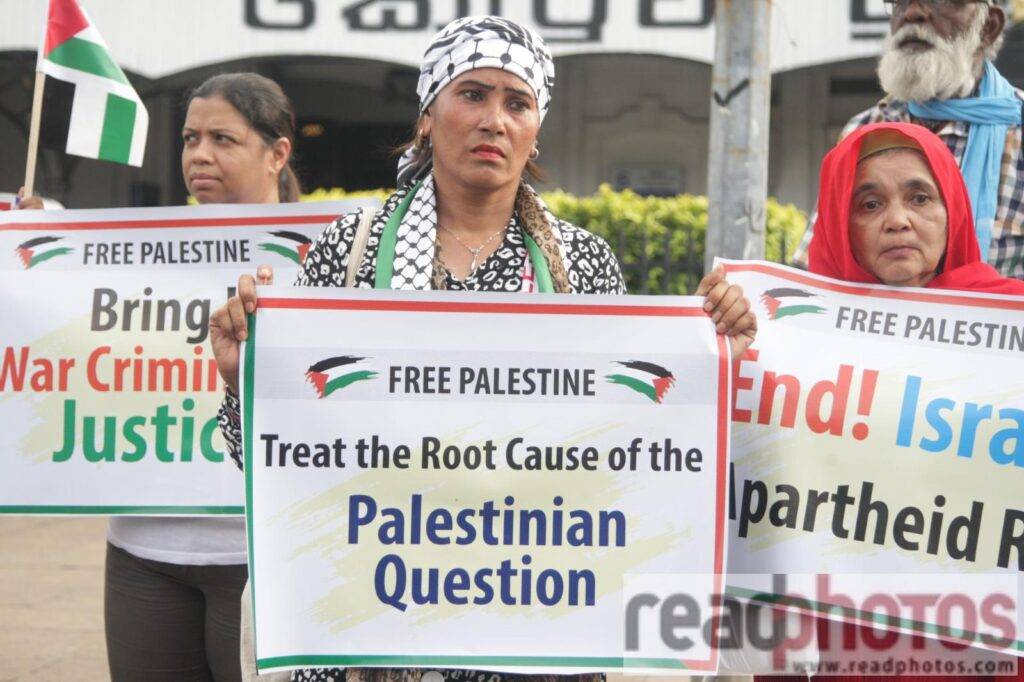 Photo Courtesy: Ajith Senevirathne
To view full photos, visit READPHOTOS.