The Laugfs Gas company has reportedly surged their LP gas prices. Accordingly, the price has surged by Rs. 1,359, making the new price of a 12.5 kg domestic gas cylinder Rs. 4,199.
However, there is no revision of gas prices allowed for LITRO at the moment, according to reports.
Laugfs revised the price of a 12.5 kg cylinder in August, 2021 increasing the figure from Rs. 1,493 to Rs. 1,856. The figure was revised again in October to Rs. 2,840.
In the latest strike, the figure has surged up to Rs. 4,199.
It would be questionable as to why Laugfs has been allowed a price hike when LITRO, which supplies gas at current prices and even has issued statements about the grave economic risk befallen it, is not.
Commenting on the situation, the Movement to Protect LITRO questioned who is fulfilling their personal needs over gas by shutting down all industries that depend on gas and disrupting the lives of the people, while losing dollars to the country.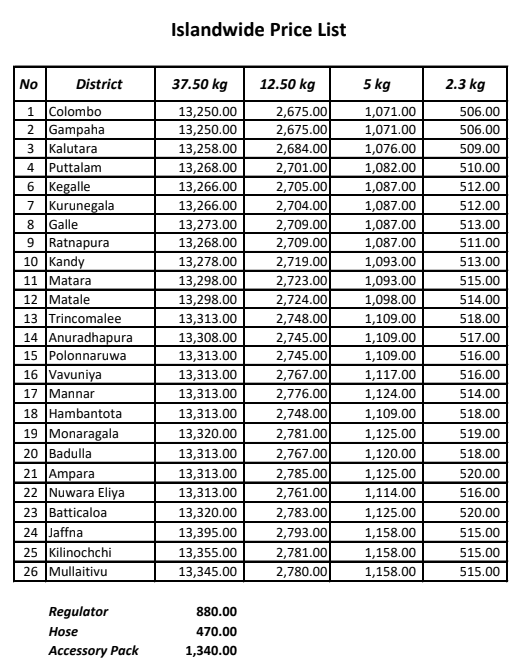 The above action further proves the attempt by certain parties to destroy LITRO, they alleged.