Preamble

I was mooted to write a review of the proceedings of the recent webinar that was organised by SLID. The initiative of building a technology hub in Sri Lanka, as I see was an ambitious target. The webinar made a grand finale to showcase Sri Lanka's intention to be a leader in the South Asian region. As outlined, the forecast was to grow exports to $ 3 billion YoY basis and transform the service sector to an IT enabled industry in Sri Lanka from the current state where there are pockets of transformation with significant interconnectivity and integration issues.


Introduction

While acknowledging the initiative and recognising the necessity to transform an IT enabled integrated system for gaining competitive advantage in most of the sectors that have been spoken of, I sometimes feel that we are chasing a mirage due to lack of foresight of the complexity but to show the grand scheme of things while in the incubator. The digital revolution and digital economy, the 'fancy' buzz words widely spoken in this day and age draws a social revolution, it transforms the division of labour, the types of transactions, the ways of coordination of activities, foundations of power and comparable with Neolithic Class and Industrial Revolution.

Hence, before one embarks on such massive development of complexity, a framework needs to be drawn with short to medium term goals, longevity and sustainability with identification of sectors to be improved and harness skills. Despite the blessing of government echelon, the recent events of policy reversals reported and heard in the media, presents a bleak picture of forecasts. The grassroots to this development are the infrastructure, skills-talent and innovation-problem solving that require effective coordination and harmonisation


Keynote addresses

The two ministers, Sri Lanka and India, holding the subject portfolios have expressed their views in a concise manner. The Sri Lankan perspective, is to build a technology hub providing easy access to potential and budding entrepreneurs. Sri Lanka's geographical location and high literacy are the key factors that are at the forefront to succeed and encourage FDI inflows. The forecast was to build a multi-billion-dollar industry over three years and with an expected YoY revenue in the order of $ 3 billion per year in exports. To promote and make awareness, 2022 has been declared as the digital year of Sri Lanka. However, there are many challenges to overcome, if to be successful and compete with already established platforms in our neighbourhood i.e. India, Dubai, Thailand and Malaysia.

India is an established market for IT and has attracted multinational companies as FDI inflows and many Indians are taking up employment in this sector. India has seen the potential of IT enabled future many years ago and made early inroads to digitisation. Compared to Sri Lanka, a vast number of Indian youths are taking up IT degrees seeking employment in this sector and the overflow migrated to various countries becoming a dominant stakeholder in the ICT industry.

As per the Minister, India has identified the necessary talent to succeed in B2B, namely, tailored tertiary courses to explore and harness soft skills, build think-force and internships incorporating within the curriculum thus encouraging youth to be entrepreneurs even at a very early stage of their life. Also stressed the need to retain talent in a way by balancing Leisure (L), Life-style (L) and Talent (T) and promote self-start-ups and unicorns. The secret to success is innovation, identify synergies, problem solving capability, free thinking and ability to question. It appears that India has vastly progressed in this path and built a solid foundation to drive the business into great heights and to the future.

Both the ministers have reiterated the importance of plugging the loopholes and to build confidence in the e-commerce sector with necessary reforms to legal and regulatory frameworks to prevent exploitation, enhancing cyber-security and data protection to block and intercept malicious attacks for early detection and prevention and most importantly preserve Right to Information.


Sri Lanka eGovernment Strategy 2013 – ICTA/AFC/IC/IC03/58

The project 'ICTA/AFC/ C/IC03/58 eGovernment Strategy Dec 2013', initiated by the then President, guaranteeing citizen-friendly, cost-effective and converged service delivery of information of all types and mix to all via economies of network and to be implemented by 2020. The Government's strong commitment had shown the dedication of then Sri Lanka leadership to partake in the global INS, that's extremely vital to benefit optimally from synergies of networking economy and the emerging AI-driven telecommuting services and 'Fintech' the cashless economy.

Unfortunately, little has been done since then by the successive governments and has come back nearly a decade later to talk fresh and re-inventing the recommendations therein. In my opinion, investments in solutions is a key to fast-track rather than investing on 'building blocks' with clear goals and targets and realising benefits seamlessly and not leapfrogging.

Although some have expressed that Sri Lanka has the established institutions that is capable of handling all aspects of taking integrated e-commerce to a reality, I rather have concerns of the capability and ability to make changes without external interferences.


Panel discussion

Several eminent professionals in the field of ICT and T have been interviewed during the course of the webinar, from academia, vendors, service providers and regulators for inputs in building the Sri Lanka technology platform.

Predominantly, vendors are of the view that the infrastructure is crucial for the development of this sector for interconnectivity. This is understandable from their view point to sell their products and build on turn-key type arrangements and to support the network within the life-spectrum and thereafter propose upgrade to align with the demand and needs. However, for the vendors it is a win situation as they are not at all bothered about the network economy irrespective of the optimum use of assets but to be in business.

Academia believes that the most important part is to reform the tertiary education and argues that the gestation period shouldn't be too long for reforms. This requires to harness talent and build a think-force to fit wherever in the value chain catering for a wide range of skills. Over the past few decades, the traditional university education has been pushed and pulled by the industry and also due to high demand and emerged several institutions to satisfy the demand in profitable business setting.

This has negatively affected the quality of students passing from the tertiary education system and resulted in building substandard talent and think-force. The regulatory system should also cater in developing the framework to satisfy the demand of skills and perform Quality Assurance of degrees. The need to re-skill the workforce was also highlighted to harness new challenges in the digital age.

Service providers have expressed multiple views to take this initiative forward, primarily, targeting the better use of skilled talent and for handsome ROI. This will not only be promoting wide band access to customers but increase the penetration and use of digital paraphernalia amongst people of all walks of life, especially the older generation and women who are sole traders, working in cottage industries, and less users of e-commerce.

The advantage and benefit of Venture Capitalist (VC) was discussed and brought multiple success stories in Vietnam. This form of equity financing for start-ups, and emerging companies that have high growth potential need to be identified with assistance of Government sponsorships or underwriting and exploring feasible options. I believe the VC scheme has the potential to attract Sri Lankans domiciled in foreign countries who are still keen for Sri Lanka to prosper.

The current trend of virtualisation and XaaS where storage and computing power and connectivity are provided without owning and maintaining networks or any platforms, an example, SaaS (Software as a Service). This will provide financial benefits in terms of tax where companies could offset the leasing costs against operational expenditure and reduce the tax payable. This is worth exploring in the context of start-ups and emerging companies.


End notes

It was spelt out that the proposed Government plan is to develop through 4G and 5G extending the footprint to cover the population and taking fibre optic connections to 10,000 schools across the country by year 2023. As per the statistics, it was also revealed that the affordability of Sri Lanka for internet and mobile ranks substantially high, Internet 20th and Mobile 30th. in the world. Nevertheless, it is questionable, how these figures were derived as majority population are not earning more than $ 2 per day.

To encourage people of low income to bracket in taking up these services, the Government needs to subsidise where possible without defeating the purpose of progressive transformation to digital economy. Just to put in perspective, Sri Lanka's internet penetration is 33% and the lowest among the South Asian bloc. Hence to invest and to reach at least India (62%), our closest neighbour is a monumental task to complete by 2023.

Quoting the report constituted at South Asian Telecommunications Regulator's Council (STARC) of 2016, Sri Lankans' appetite for Internet was 20th, beating India and Bangladesh. This potential need to be rightly explored to compete strongly among the countries in the region, gaining a significant market share in e-commerce, including cross border transactions and digital warehousing.

The yearly A/L drop-outs as reported, approx. 80% need to be given vocational training for finding gainful employment in all sectors of the digital economy as of developed countries. Investment on vocational training institutions should be in the master plan for youths to find employment and contribute anywhere in the value chain of this digital era.

At the end of the session each panel member has been asked to provide final comments on the mega development plan. In brief:

To think differently and outside the box

Necessity of high bandwidth – access and trunk

Data protection and usage. This is most vulnerable area of concerns

Encourage of 5G Industrial apps for communications

Skill development and close disparity and skill gaps

The writer believes the most important aspects from Sri Lanka's perspective is to reform the legal and regulatory systems to encourage start-ups and prevent exploitation of IPs/innovations by the wealthy businesses. The exploitations of IPs have been witnessed in the past worldwide, hence tightening them is crucial to bring more entrepreneurs to this sector and innovation should be combined with high ethical, social and environmental standards. It is also to be understood that there is a strong nexus between e-commerce and network economy where new products and services are developed with the collaboration of individuals and business in virtual settings, hence the requisite reforms should cater not in isolation but with a holistic view.


Conclusion

Despite the delay to commence the project upon constituting the national project strategy back in 2013, the new momentum is welcomed even with a delayed start. A technology hub is an area or location where high density of start-ups cluster together and form an economic infrastructure. Facilitation of such hubs makes things move faster and fast-track product creation.

Building a distributed hub architecture providing reachability across many parts of Sri Lanka with remote technology parks, I see is preferable and efficient with no commuting time between ends. In the era of virtualisation, retaining talent in one country is irrelevant, talent from anywhere in the world could be easily pooled through an ecosystem.

As concerns have been raised whether the investments should be targeted to achieve solutions as opposed to building infrastructure to showcase the capacity should be discouraged. The utilisation of capacity to optimum level shall be the norm and must be realised balancing the resources in progressive manner. Looking at the past history of Sri Lanka, the capacity utilisation even after gestation period was insignificant and affects significantly ROIs. This is the key lessons to be learnt in embarking on such massive transformation projects, legacy to digitisation.

Government policies should be geared to promote high take-up levels of usage of information technology making awareness of the advantages as opposed to the traditional methods hitherto followed. I am sure, the generations X, Y and Z will embrace the change immediately, however, also need to encourage senior citizens to use digitised services which constitute 13% of population.

Reachability to digitised service is another challenge; this could be achieved jointly through the development of infrastructure, affordability, use applications and digital paraphernalia, storage and archiving data, driving success and maintain economy of scale. From the financial terms how could we attract customers and FDI inflows. Financial incentives and ease borrowing are critical to grow market share and persuade start-ups with high earning potential through venture capital as opposed to debt servicing.

It is advantageous to learn from the experiences of India where the Minster assured support and cooperation be extended wherever need arises and should not be hesitant to seek assistance, re-inventing what others have gone through is a waste.

My assessment is that, this is a highly ambitious target to create an industry of the size of billion dollars in a matter of two-three years and $ 3 billion/year exports thereof, is pessimistic and should be monitored with caution. Before launching one of this magnitude and complexity, a well-crafted plan needs to be prepared in coordination with all stakeholders identifying work breakdown, resource structures and implement in stages with clear goals for short to medium terms. As Sri Lanka is currently facing a big challenge of foreign reserves and to continue into the foreseeable future, the preferable approach is to consider Private Public Partnerships or other options like BOT. These options together with other financial instruments should be explored.

As mentioned in my preamble, showcasing provides instant impetus and must be actively pursued for results. Also, this should not be evolved like another white elephant where future governments are left with debt burdens without options of paying back. As everyone knows, Huawei China, has been banned to sell their 4G and 5G due to insecurity. In mindset, there is a risk of getting FDI inflows to Sri Lanka which will wipe out the anticipated, forecasted export revenue.

Finally, it also must be understood the primary scope of telecommunication, the foundation that synergises the power of digitisation of information and economies of any to any networking, engendering the fourth industrial revolution. This change permeates global Information Networked Services (INS), facilitating ease of, acquisition and processing data for exchange/dissemination of information of all types and their mix, availing Fully Integrated Information System (FIIS). By partaking the global INS, that's extremely vital to benefit optimally from synergies of networking economy and the emerging AI-driven telecommuting services and 'Fintech' the cashless economy.


Glossary of terms

Network Economy: Business environment that has emerged as a result from ubiquitous information technology allowing access to information anytime and anywhere, irrespective of time and location


Citation
[1]https://www.ft.lk/columns/Schoolchildren-climbing-treetops-for-access-to-e-classes/4-723111

[2]Hugo VELTHUIJSEN and Frank Jan de GRAAF, Entrepreneurship in the Network Economy, Netherlands, [email protected]

[3]Elena Ustyuzhanina, Sergey Evsukov, Irina Komarova Network Economy as a New Economic System. European Research Studies Journal, Volume XXI, Issue 3, 2018 pp 77-89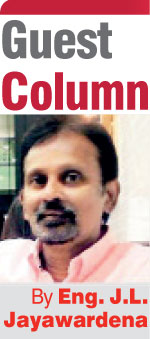 DAILY FT