A power cut of 3 hours and 20 minutes will occur today (18) revealed the Public Utilities Commission of Sri Lanka (PUCSL).
No power cuts occurred during April 13,14 and 15 the New Year days and only a day time one-step power cut occurred on April 16 and 17.
However, the familiar two-step power cut will continue from today.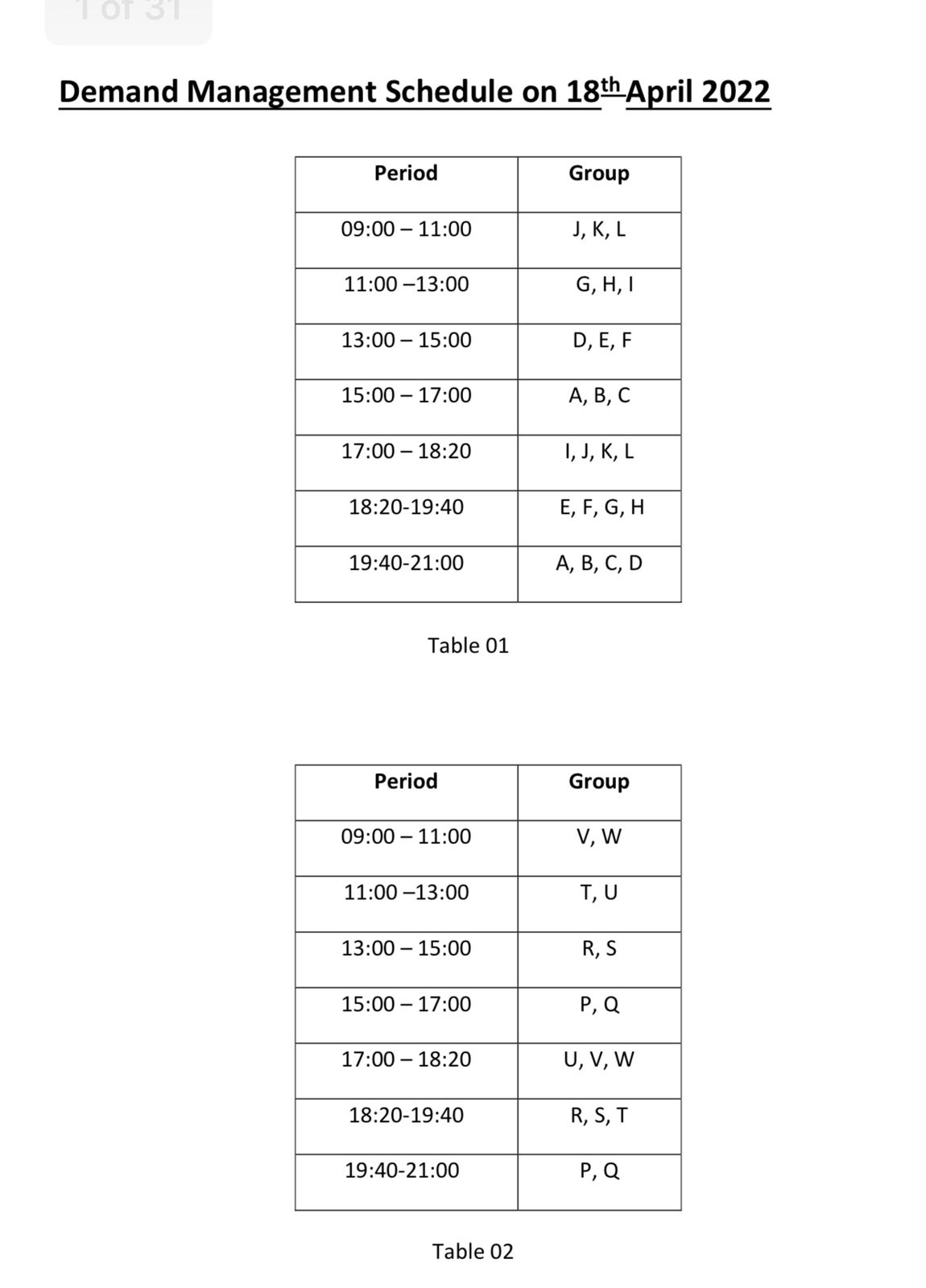 MIAP