It is reported that several parliamentarians of the SLPP and several state ministers have sent letters to President Gotabhaya Rajapaksa requesting that the post of Vice-Chancellor of the Wayamba University be given to 'a friend' of them.
Following is the letter sent to the President by Minister of State for Livestock D.B. Herath requesting that Prof. H.M.A. Herath be given the post as he is well known.
At first glance, the letter appears to have included the professor's name and the post of Vice-Chancellor in the same general letter template as the traditional letters that MPs give to their voters to get minor jobs in the SLTB, Railway Department.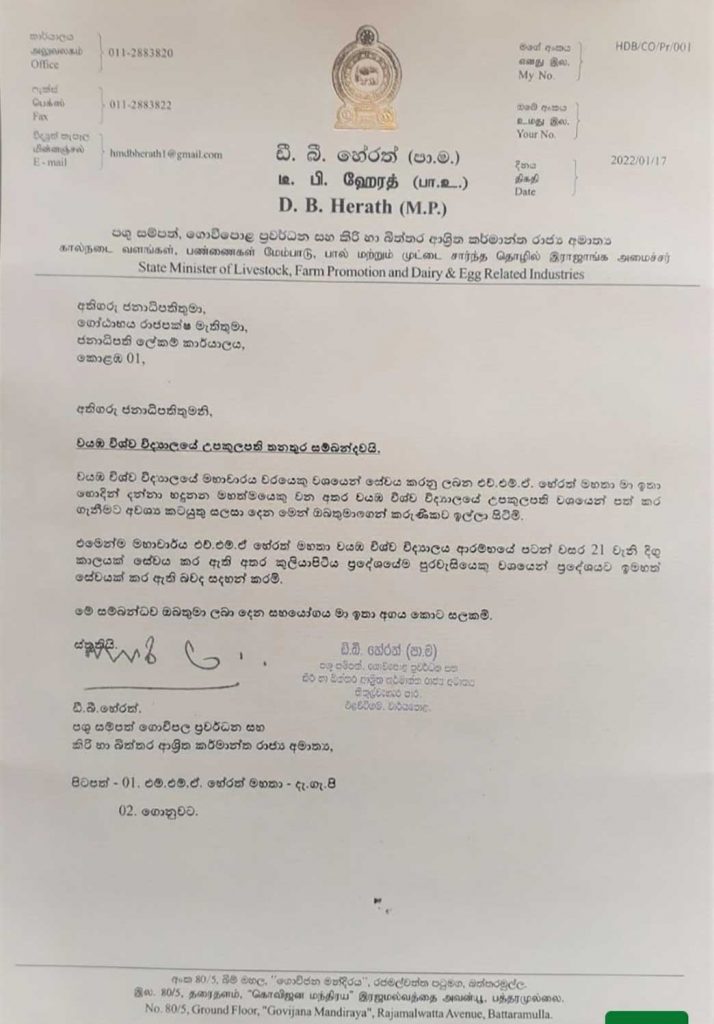 In addition, MPs Samanpriya Herath, D.Y.G. Ratnasekera, Nalaka Kottegoda and Minister of State Sanath Nishantha Perera, as well as the convener of the Sri Lanka People's Doctors' Association have written to the President in this regard. This was stated by the Member of Parliament for the Janatha Vimukthi Peramuna – Vijitha Herath in Parliament.