DailyFT: Sheikh Abdullah Bin Mohammed Al Qassimi from the ruling family in UAE visited the BOI and Port City Colombo this week. Sheik is the CEO of Master Investment Group (MIG), an investment company based in Ras al Khaimah, UAE.

Sheikh Abdullah owns and operates Grove Village Mall, in addition to selected retail and F&B establishments in the UAE. Sheikh Abdullah also holds the demanding position of Deputy Chairman of RAK Customs Authority.
He is accompanied by serial investor Dr. Hans Stegmann Keirstead. Opportunities in several sectors were discussed with the participation of the public and private sector top executives in the respective industries.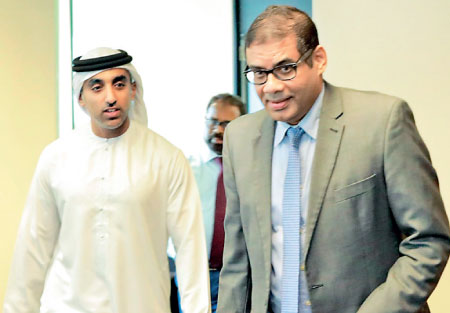 Source: DailyFT