A man has been arrested after a car crashed into the gates outside Downing Street.
BBC: The Metropolitan Police said he had been held by armed officers on suspicion of criminal damage and dangerous driving.
One witness said he saw officers pointing Tasers at a suspect, who was held "face to the floor" as he was arrested.
There were no reports of any injuries and inquiries are ongoing.
Police set up a cordon in Whitehall, the main road running past Downing Street, as officers with sniffer dogs were seen outside the gates.
The incident happened at 16:20 BST, police said. The road has now reopened.
Witness Simon Parry, 44, said he heard a "bang" and saw police pointing Tasers at a man.
"A lot of police vehicles came very quickly and were very quick to evacuate the area," he told PA news agency.
He said the man appeared to slow down before he reached the gates of Downing Street, having driven from the other side of the road.
"There were sniffer dogs and a bomb squad," he added.
Describing the mood on Whitehall in the aftermath of the incident, Mr Parry said: "We saw people that were in a panic running away and we saw people who were excited."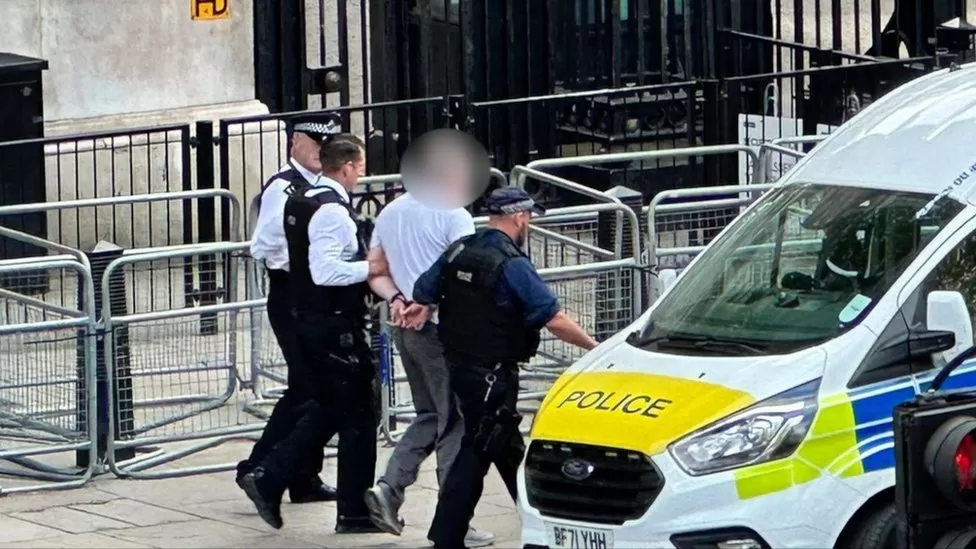 Footage of the car, identified as a silver Kia, shows it slowing down as it approaches the main entrance to Downing Street, the home of Prime Minister Rishi Sunak and his family.
The car appears to slow down before it hits the gates, which are staffed around the clock by armed and unarmed police officers.
The prime minister and the chancellor were in Downing Street at the time of the crash. Mr Sunak has since left for a scheduled visit.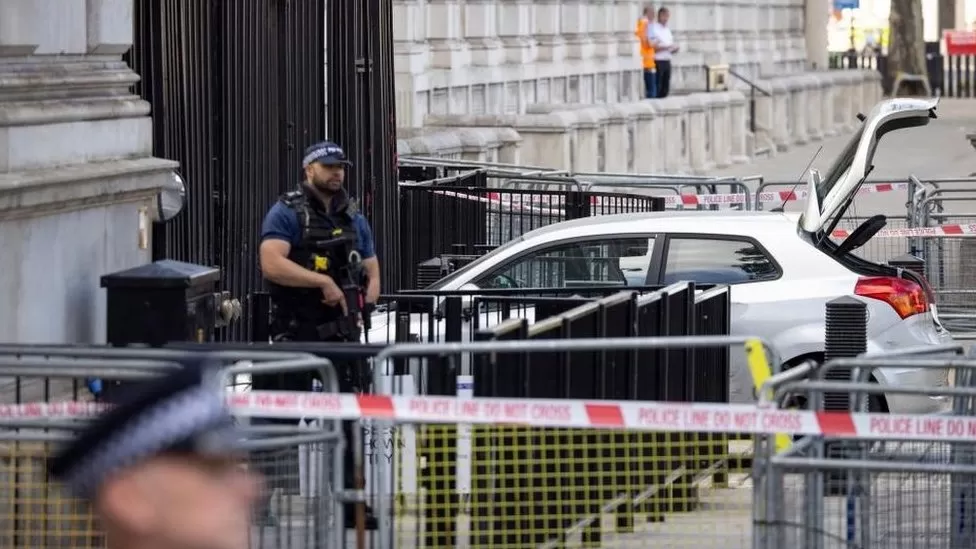 The car remains outside the gates, surrounded by police tape.
Source: BBC