High Commission of India, Colombo is organising a Special Exhibition on India's rich Buddhist Heritage as a part of the Homagama Poson Zone from 3-4 June 2023. The Exhibition was inaugurated by Minister of Transport and Highways and Minister of Mass Media, Hon. Bandula Gunawardana, in the presence of members of several dignitaries including members of the diplomatic corps.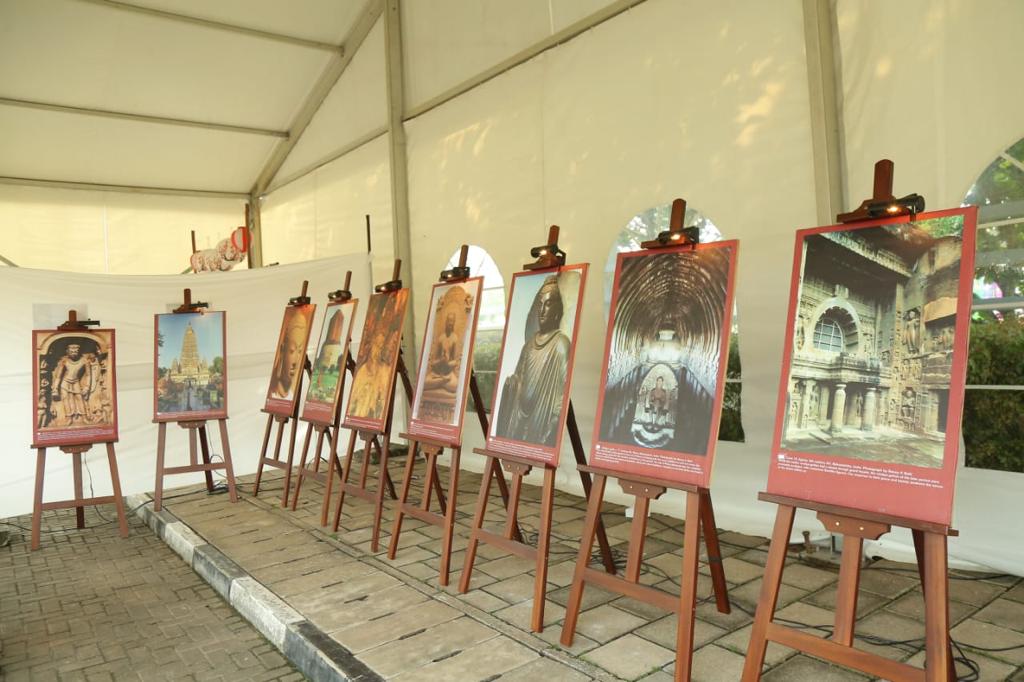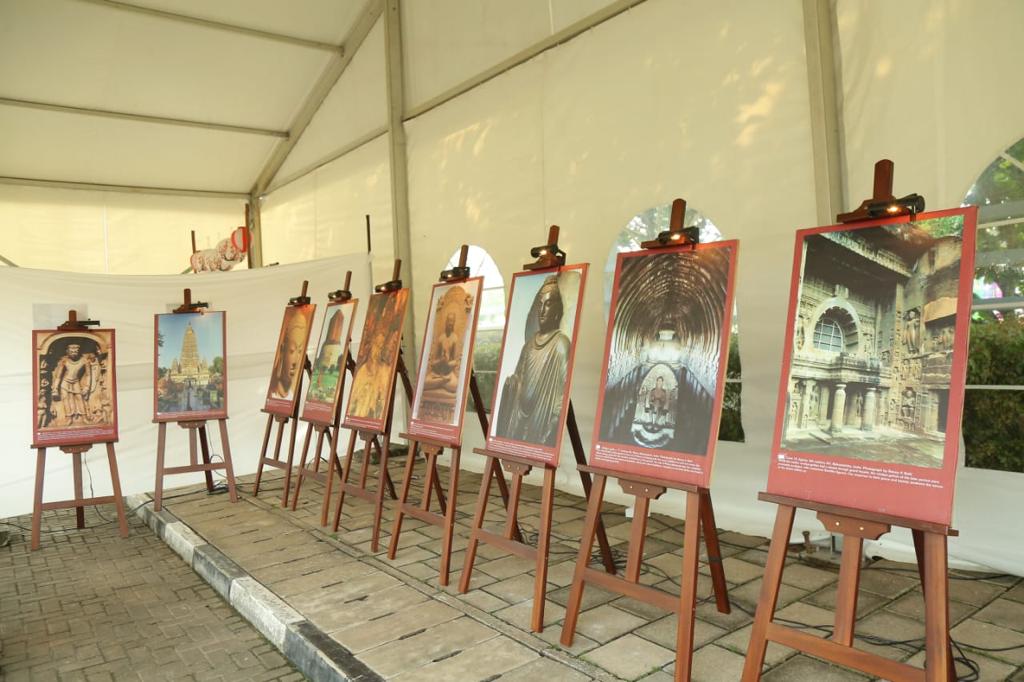 2.     The Exhibition showcases a series of photographs depicting some of the prominent Buddhist pilgrimage sites in India including Dhamek Stupa in Uttar Pradesh, Mahabodhi Temple and the Ashoka Pillar in Bihar, Sanchi Stupa in Madhya Pradesh. Photographs of over centuries-old sculptures and carvings are also exhibited.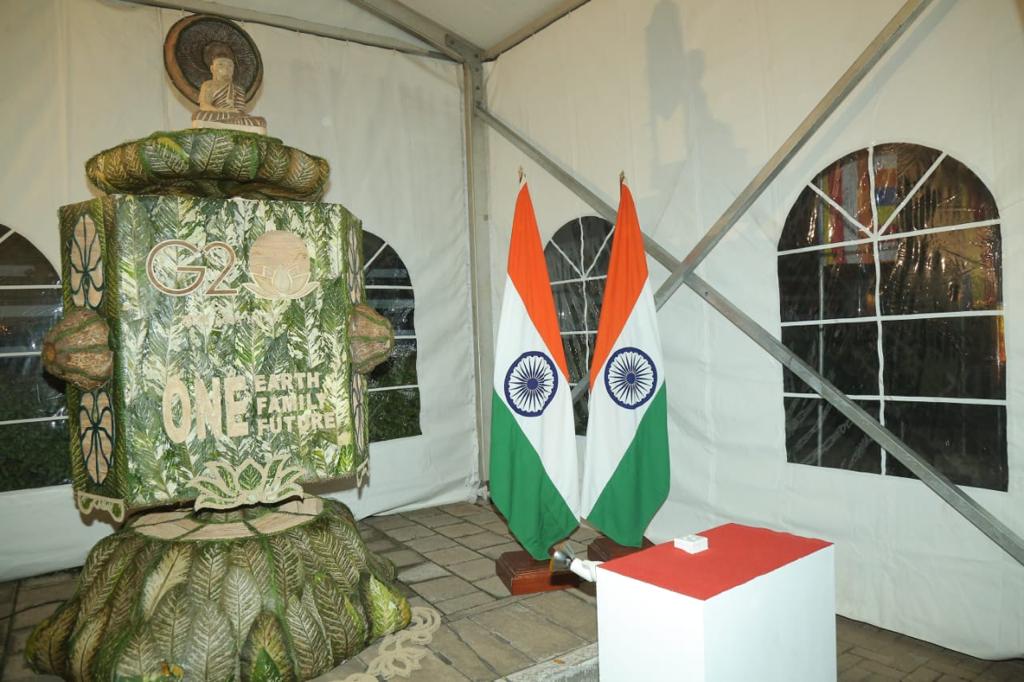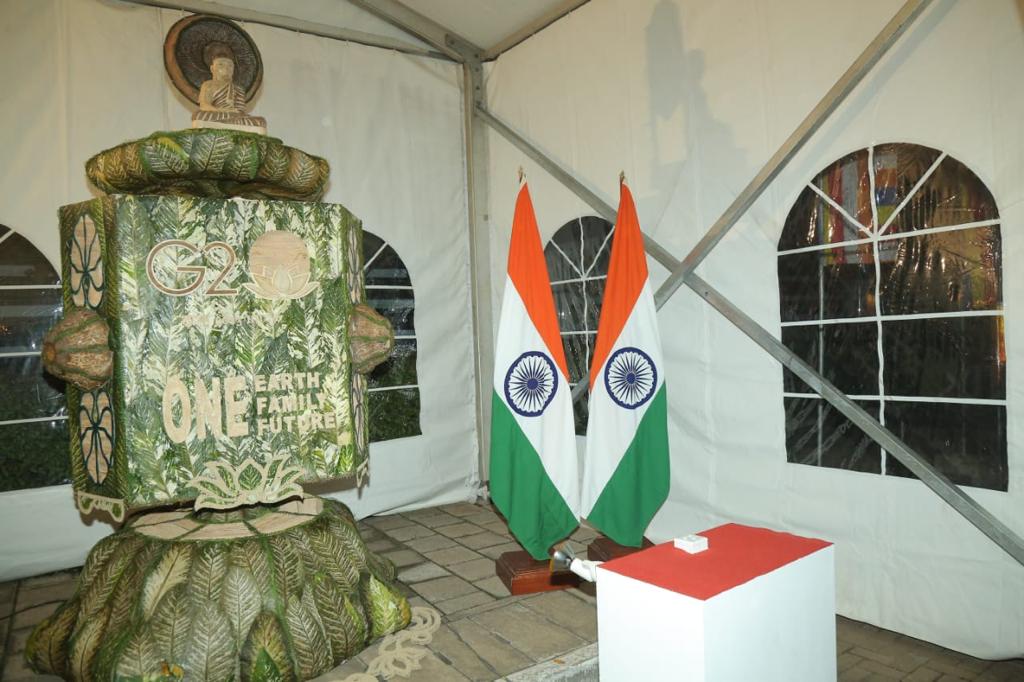 3.     A special attraction of the Exhibition is a lantern depicting the arrival of Arahat Mahinda to Sri Lanka on one of its panels. The other panels depict the strong linkages between the four virtues of Buddhism i.e Metta, Karuna, Mudita and Upekka and the theme of India's ongoing Presidency of the G20 i.e. One Earth, One Family, One Future.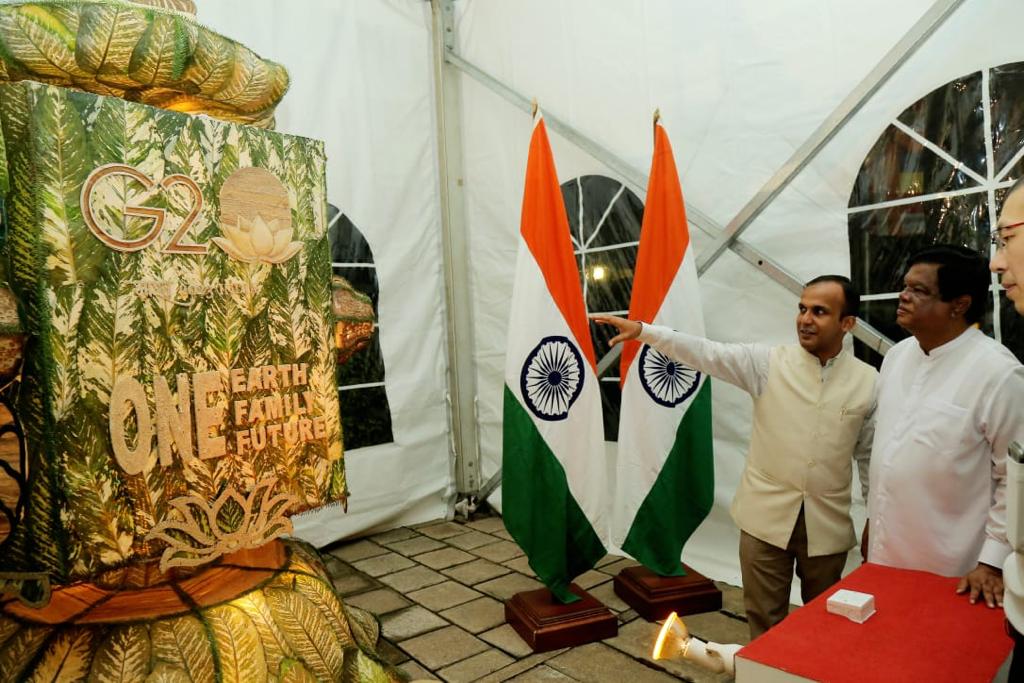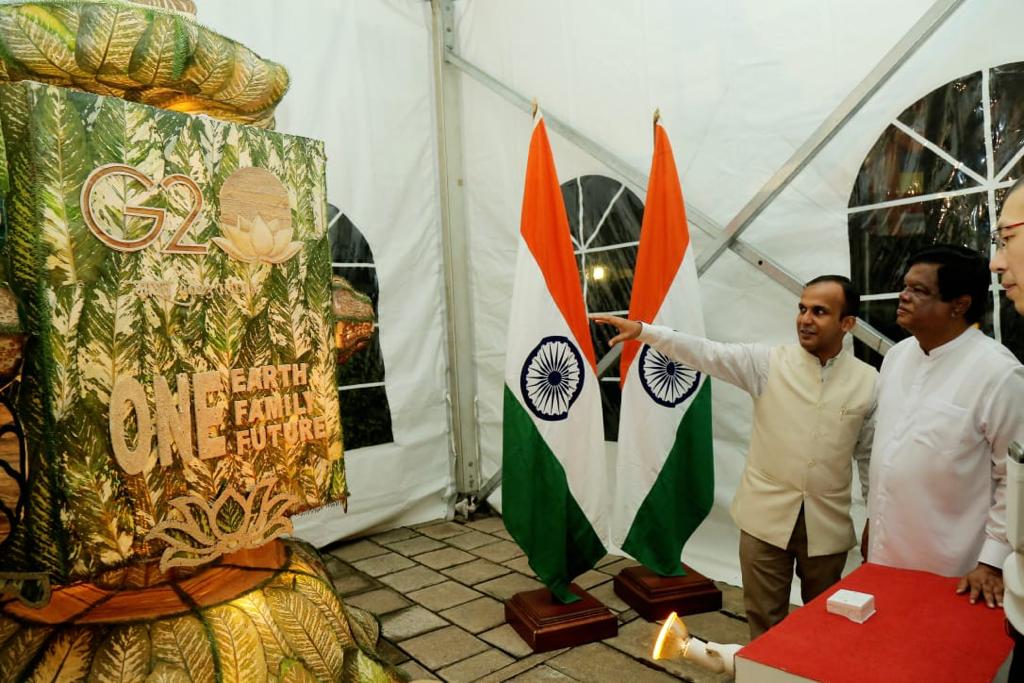 4.     The festival marking the arrival of Arahat Mahinda to Sri Lanka with the teachings of Buddhism from India, commemorates the age-old ties between India and Sri Lanka. In order to further this civilisational connect, Prime Minister, Shri Narendra Modi had announced a special grant of USD 15 million for promotion of Buddhist ties. Work is underway to carry out solar electrification of hundreds of temples across Sri Lanka under this grant. Last month as a part of the sacred Vesak Festival, High Commission of India had organised a Special Exhibition at Seemamalakaya, Gangaramaya Temple in Colombo.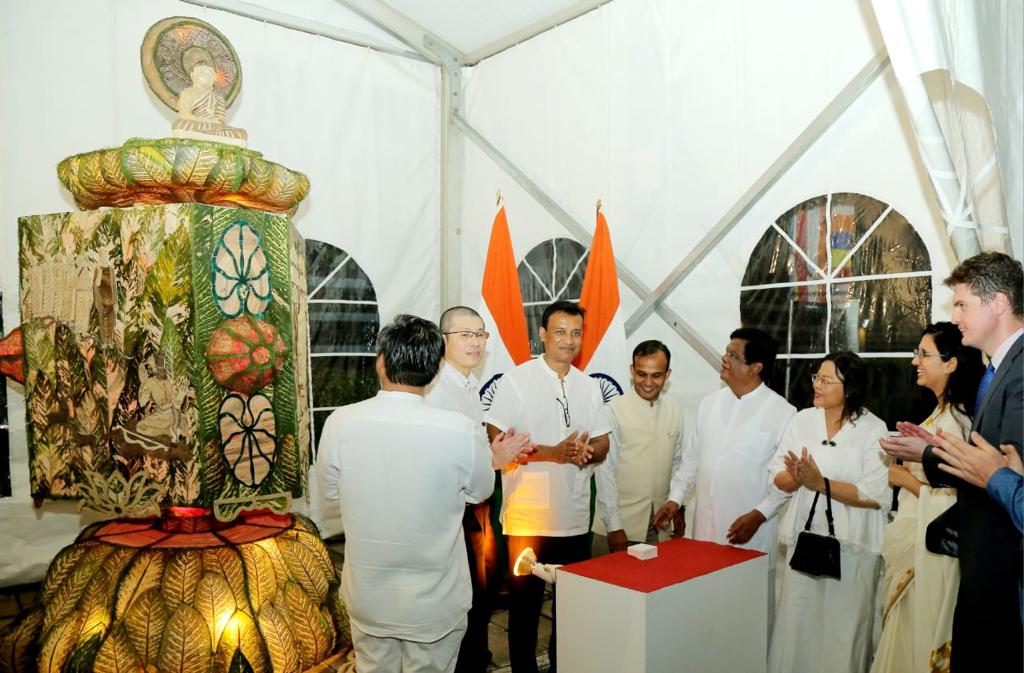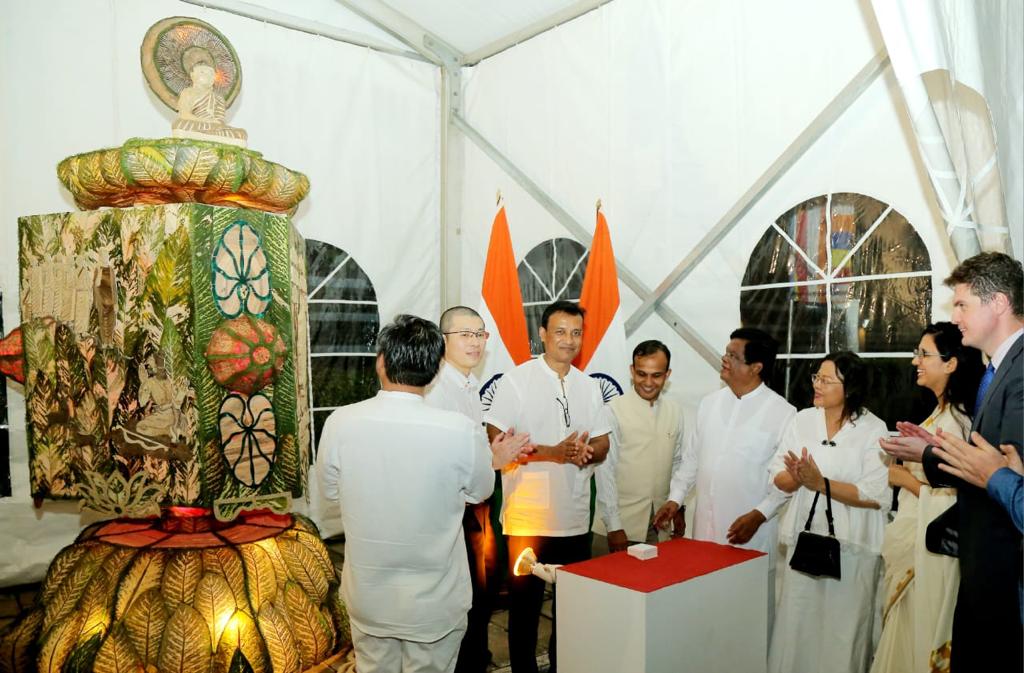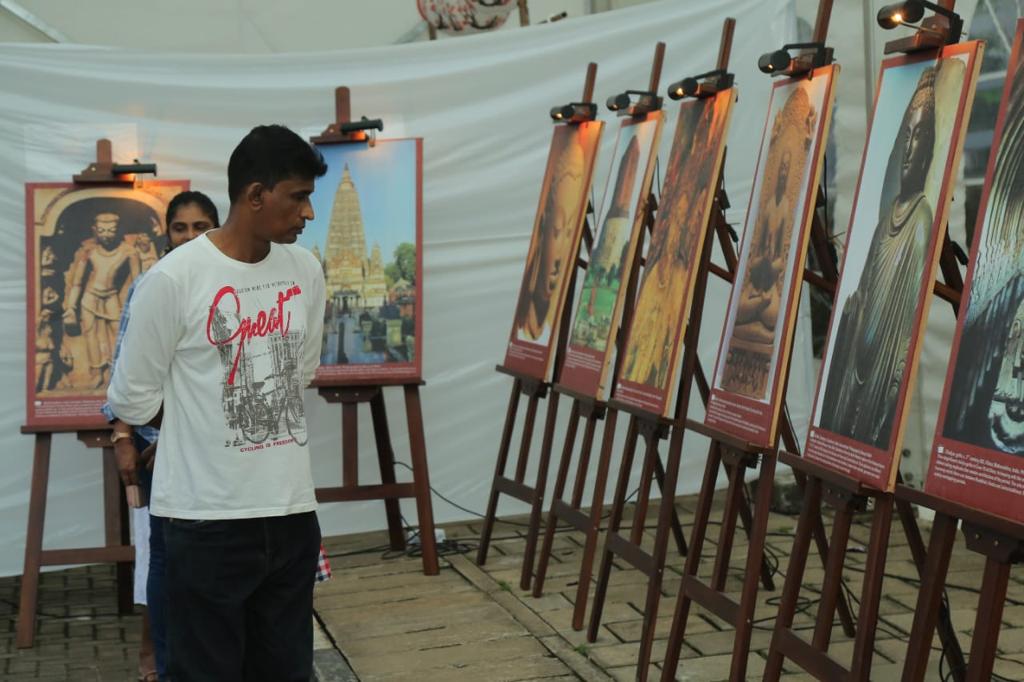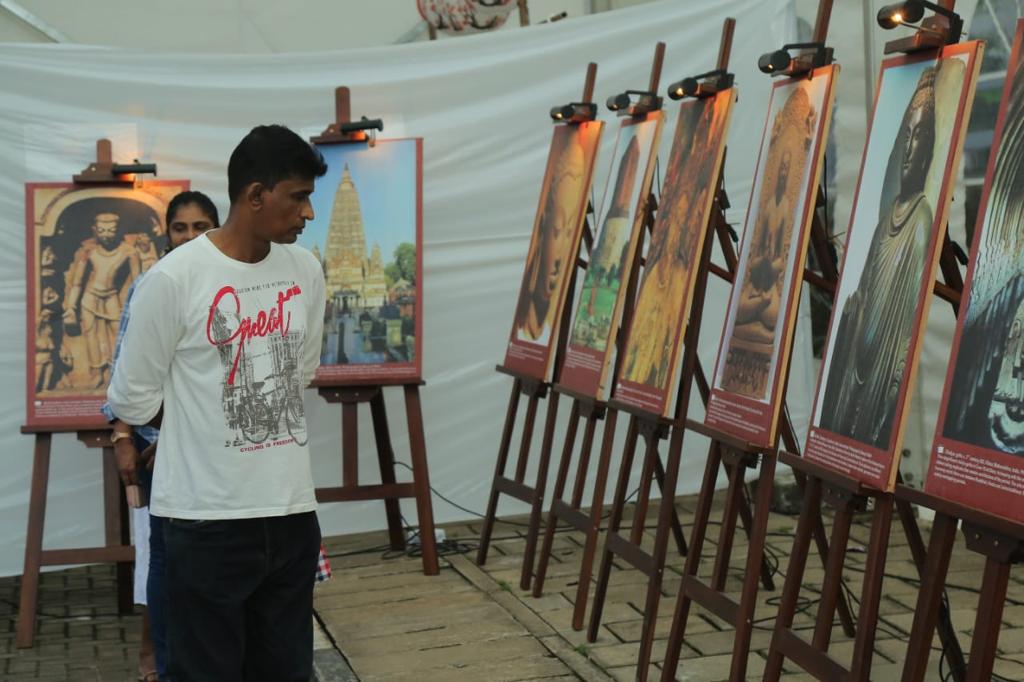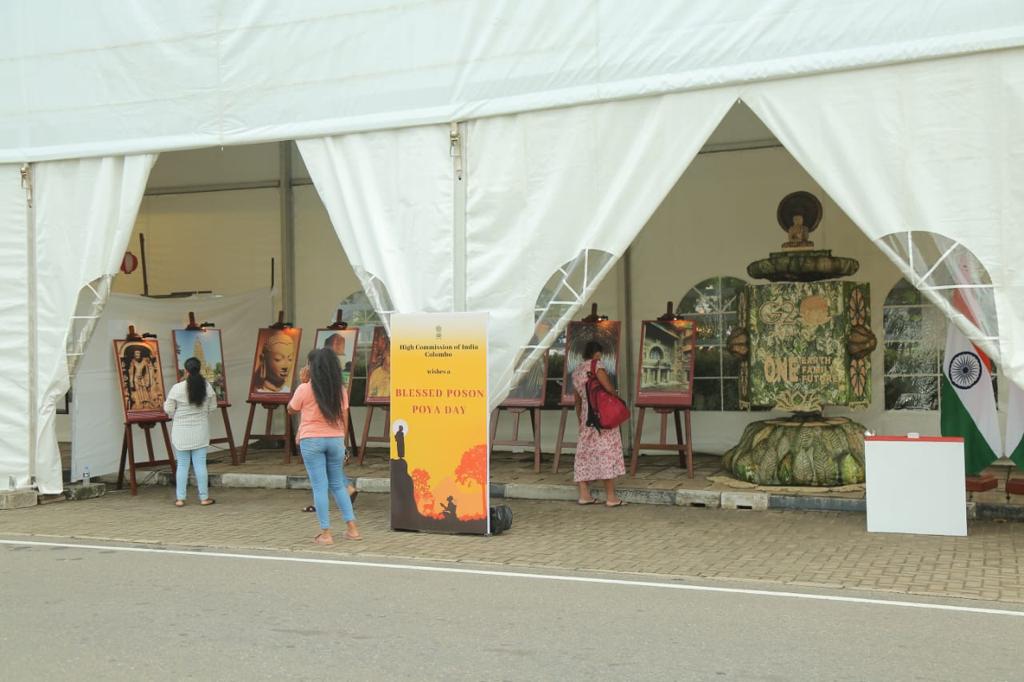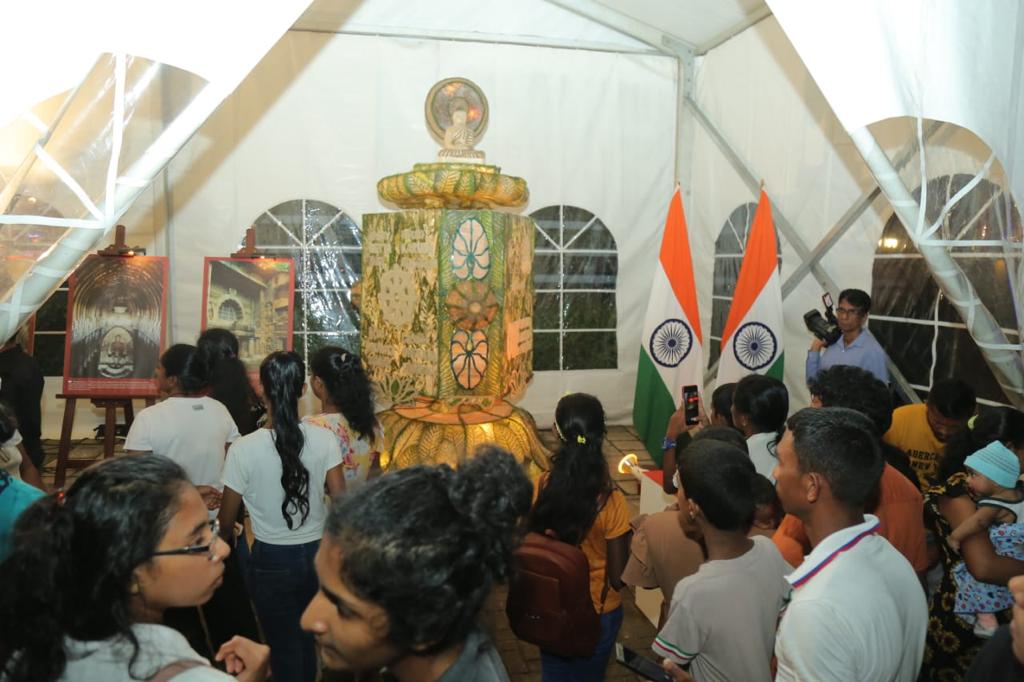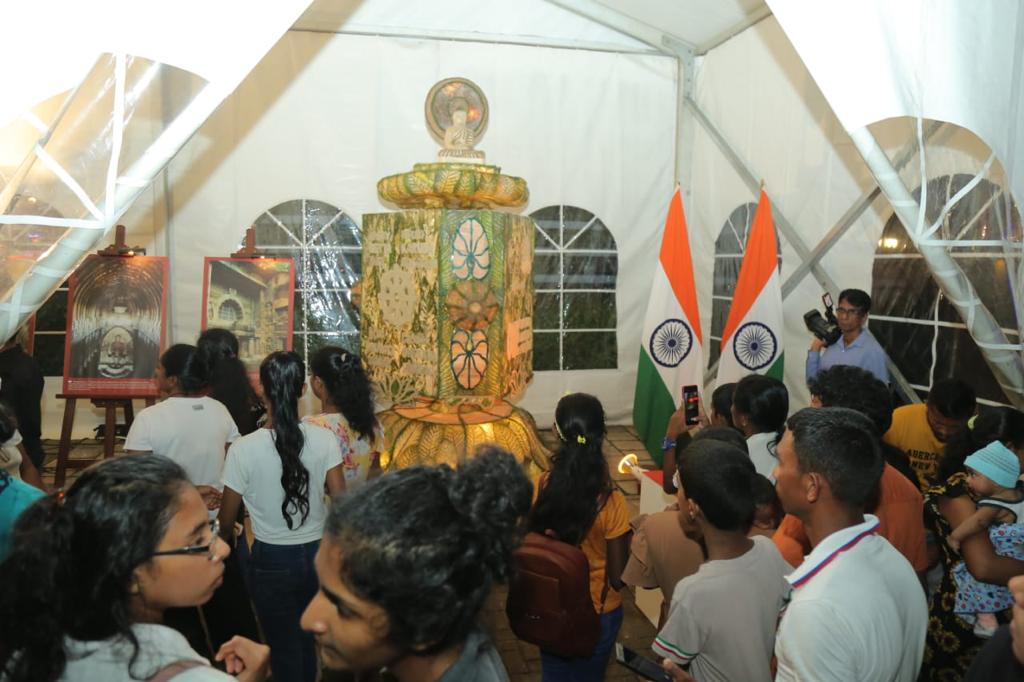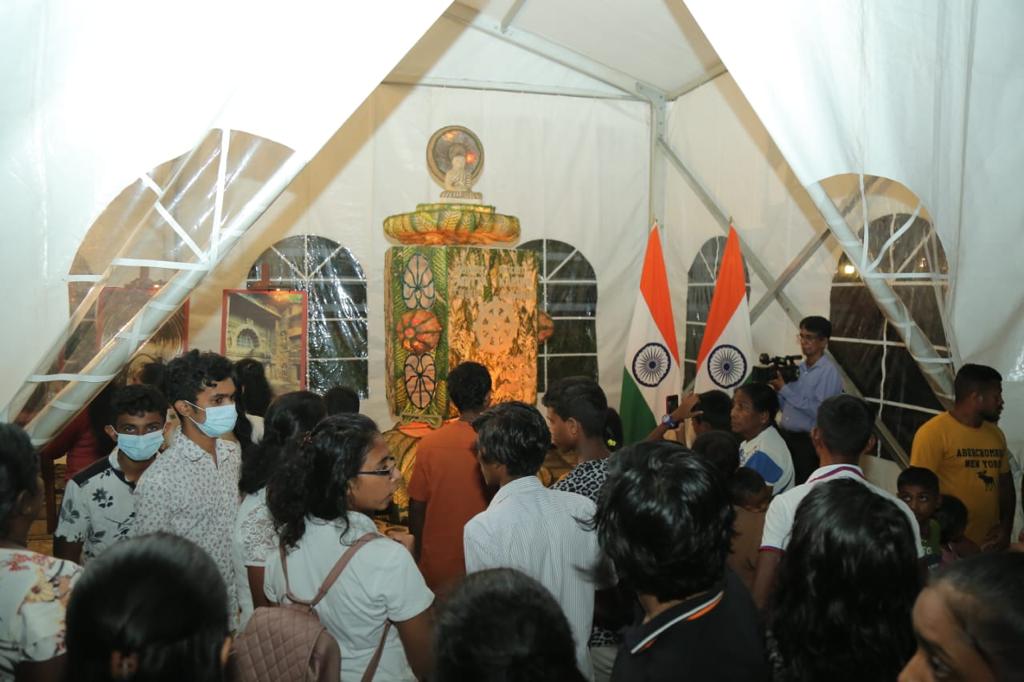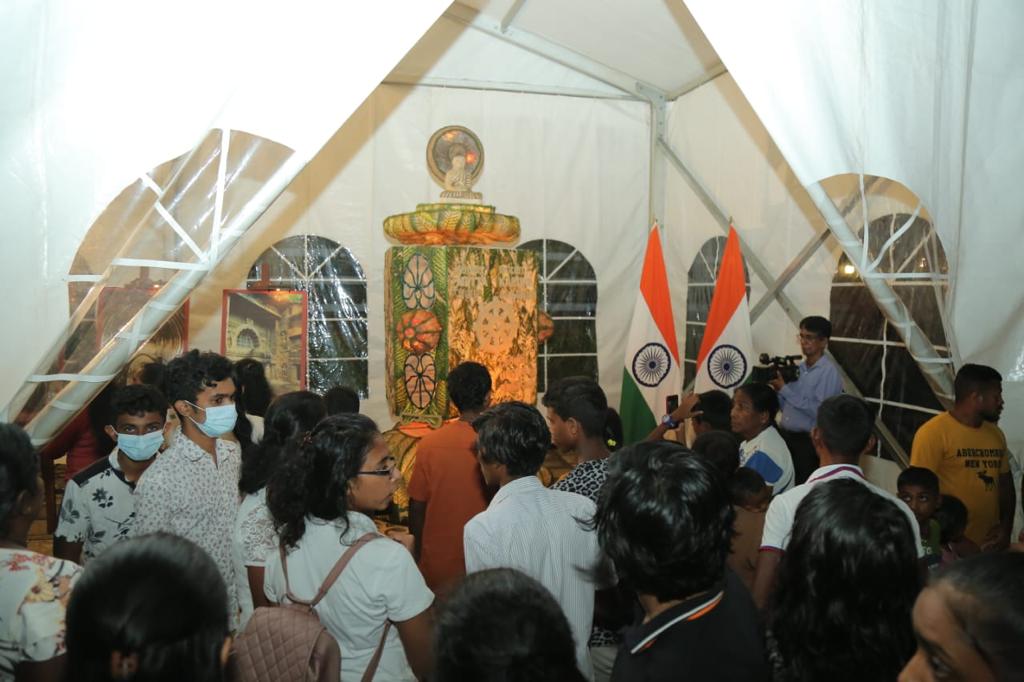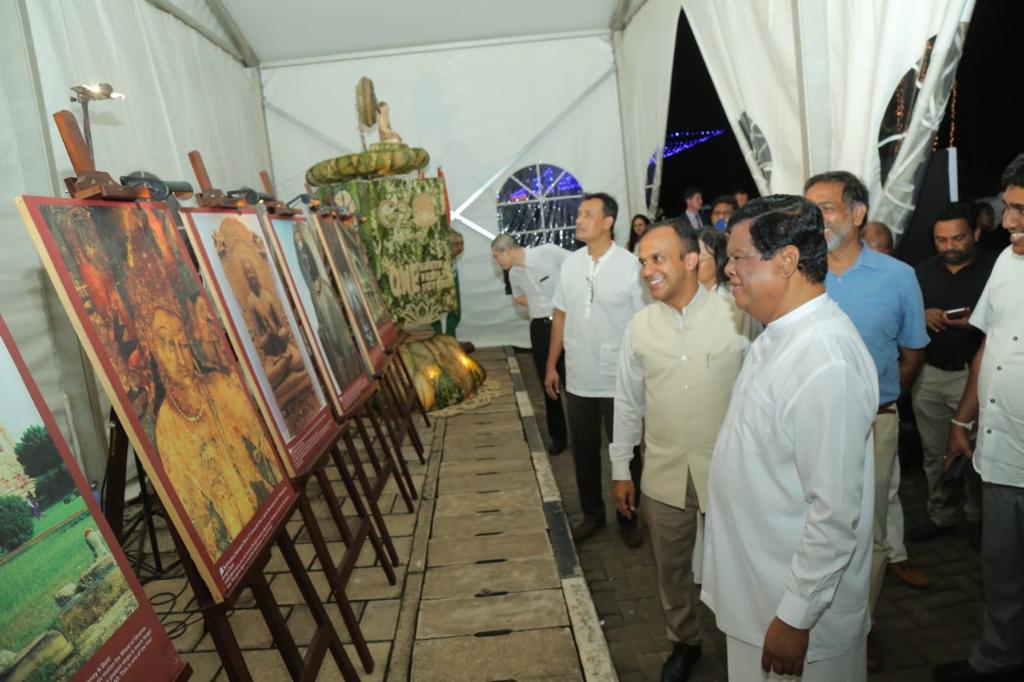 ***
Colombo
4 June 2023